Airlines launch 1,800+ new routes across Europe in 2022; Ryanair, Italy, Rome FCO repeat 2021 success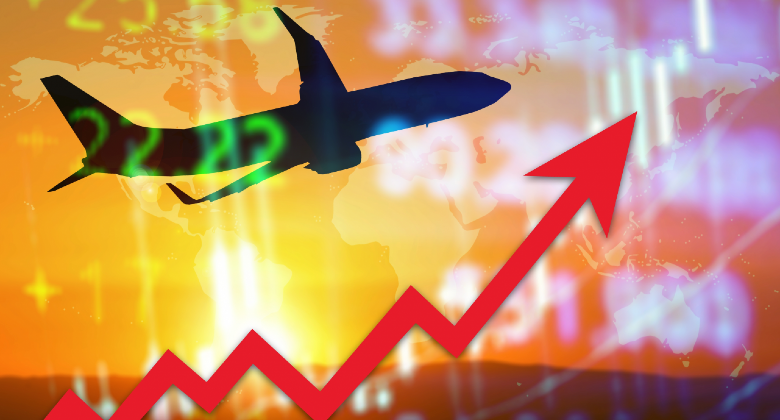 According to our research over the course of 2022, Air Service One estimates that airlines this year launched over 1,800 new routes involving at least one European airport. This compares with almost 2,100 that we identified in 2021. However, it should be noted that following Russia's invasion of Ukraine in February we stopped tracking new routes launched to/from or within European Russia. Given that Russia and Ukraine were both ranked in the top 10 for new European routes in 2021 with around 350 new routes between them, it suggests that new route launch activity across the rest of Europe was comparable to last year.
A few headline figures:
We have identified 1,842 new airline routes launched in 2022 (figure may be subject to slight change during next two weeks).
Average weekly frequency: 2.51 flights per week. 459 routes operated just weekly, 107 routes at least daily. Turkish Airlines's Istanbul IST to Rize had the highest launch frequency (3-daily).
Average sector length: 2,069 kilometres. Shortest was 95-kilometre Norwegian domestic route between Berlevag and Vardoe (by Widerøe), the longest was 13,348 kilometres between Rome FCO and Perth (by Qantas).
727 routes launched with direct competition, 1,115 routes launched without direct competition
A total of 478 airports across the world celebrated the launch of at least one new European service in 2022.
June was busiest month for European route launches in 2022
The impact of travel restrictions and the rollout of vaccines meant that last summer's route launch frenzy really didn't kick off until June, whereas in 2022 things returned to a more typical profile with the start of the summer season at the end of March being the starting point for lots of new route celebrations.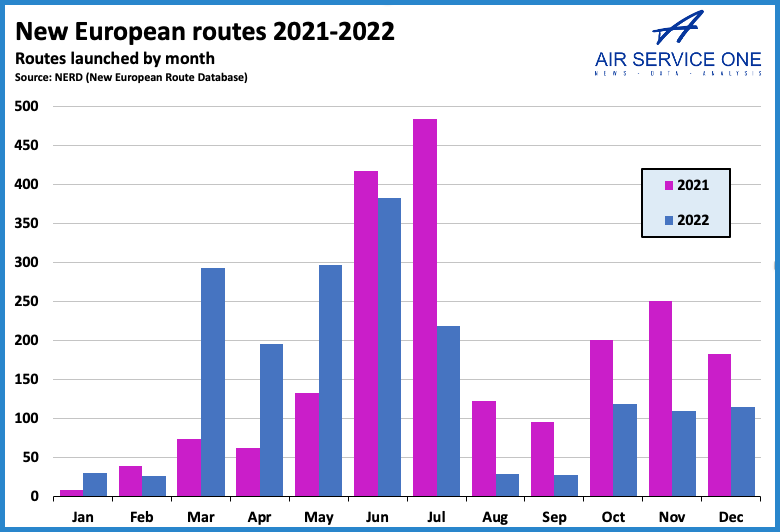 Interestingly, for each of the last six months of 2022 the number of route launches was considerably below what was noted in 2021.
Ryanair and Wizz Air lead the way … again
The airlines with the most new route launches in 2021 were again the clear leaders in 2022. Ryanair's new route count fell from 553 in 2021 to 302 in 2022, while Wizz Air went from 238 to 206. As was also the case in 2021, easyJet was a long way behind in third place.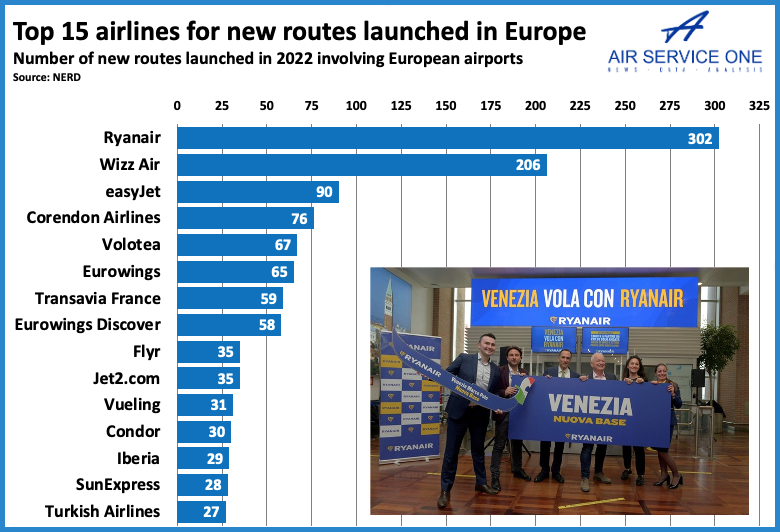 The leading flag-carrier was Iberia, in 13th place with 29 new routes, just ahead of Turkish Airlines with 27.
Italy tops country rankings … again
A look at the leading countries for most new routes shows that Italy was once again top, as airlines (notably Ryanair and Wizz Air) continued to take advantage of the downsizing of the national carrier. However, Italy's lead over the rest of Europe was cut significantly compared with 2021. The UK and Spain were again second and third, but this time in reverse order. Thanks to Morocco's 'open-skies' agreement with the EU, it again made the top 15 as many new routes to/from Europe were added.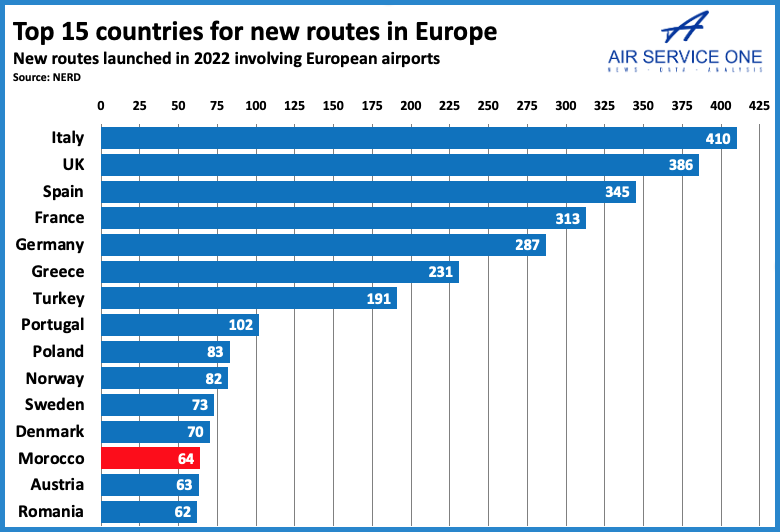 Only just outside the top 15 was the US with 61 new airline services involving a surprisingly wide range of airlines which we may take a closer look at in the new year.
Rome FCO just beats London LGW
Looking at an airport level it was really close with our analysis suggesting that Rome FCO just pipped London LGW by one route. This means the airport serving the Italian capital has, for the second year running, had more new airline routes than any other airport in Europe. Rome saw Wizz Air and Ryanair account for almost 50 of the new routes though they also celebrated new service from Aegean Airlines, easyJet, Gulf Air, Icelandair, Qantas, Volotea and WestJet. Gatwick's new routes came primarily from Wizz Air, Vueling, easyJet and British Airways but there were also new services from Air Transat, Bamboo Airways, JetBlue, Norse Atlantic and TUI Airways.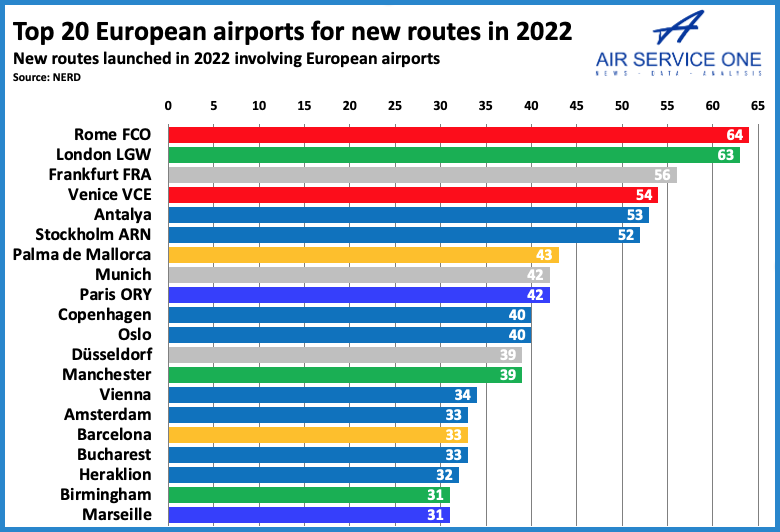 This year six airports welcomed over 50 new airline services compared with four in 2021. Apart from Rome FCO, Frankfurt FRA achieved that milestone in both years.