Airlines launch over 650 new routes across North America in 2022; Frontier and Las Vegas lead the way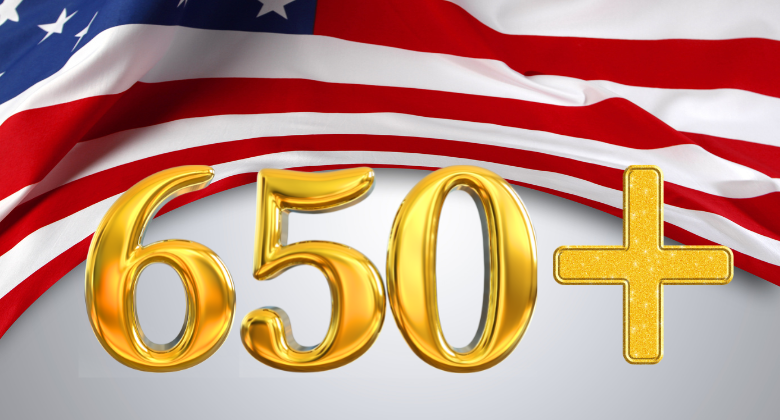 According to our painstaking research over the course of 2022, Air Service One estimates that airlines last year launched over 650 new routes involving at least one North American airport. This compares with over 1,250 that we identified in 2021. As travel restrictions were eased in 2021 airlines tried all sorts of interesting new routes but that sense of experimentation appeared to diminish in 2022 as airlines got back to focussing on profitable operations.
A few headline figures:
We have identified 652 new airline routes launched in 2022 across Canada, Mexico and the US.
Average weekly frequency: 4.54 flights per week. 66 routes operated just weekly, 217 routes (one-third of total) at least daily. Delta's new New York LGA to Washington IAD service had the highest frequency (24-weekly).
Average sector length: 2,504 kilometres. Shortest was the 80-kilometre Delta route between Escanaba and Iron Mountain, the longest was 14,441 kilometres between Dallas/Fort Worth and Melbourne (courtesy of Qantas).
273 routes launched with direct competition and 379 routes launched without direct competition.
A total of 324 airports across the world celebrated the launch of at least one new North American service in 2022.
June was again busiest month for North American route launches in 2022
Although there were considerably fewer route launches in 2022 compared with 2021, the seasonality profile of route launches was very similar. June was once again the busiest month, followed by May and November. The quietest month for new route launches was again January.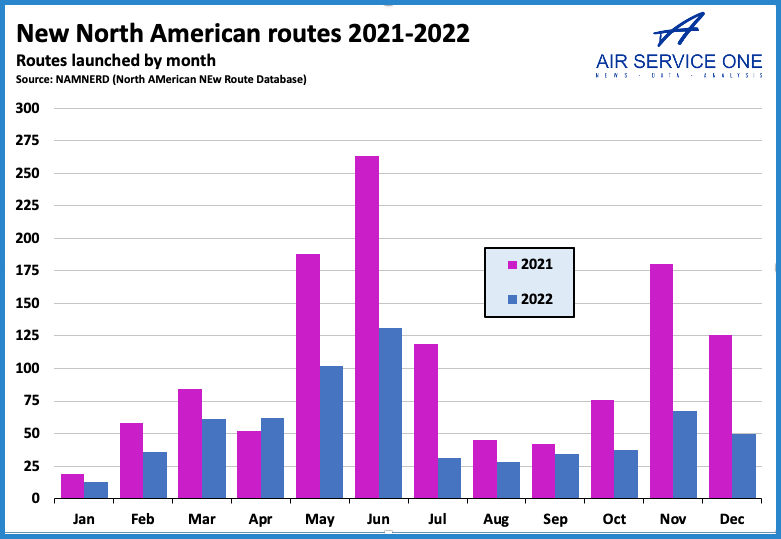 Frontier replaces Southwest for most new routes launched
In 2021, Southwest had launched over 180 new routes to be the busiest airline for starting new services. In 2022 this honour fell to Frontier with almost 70 new routes. Newcomer Breeze was second with 56 new routes. Among the top 15 airlines, there were four Canadian airlines (shown in red) and two from Mexico (shown in green). Notably absent from the top 15 are Sun Country (14 new routes), JetBlue (12) and Alaska Airlines (just seven new routes).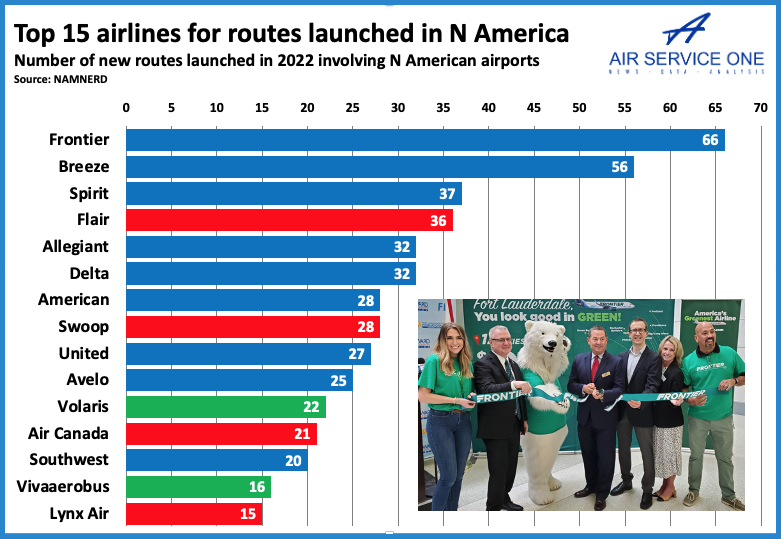 Las Vegas replaces Miami
At an airport level, Las Vegas (the host of Routes World 2022) welcomed the most new airline services across North America last year. In 2021, the Nevada airport had ranked third, behind Miami and Orlando MCO. Miami was equal 15th in 2022 while Orlando MCO slipped to equal sixth. Among the top 17 North American airports were four in Canada and two in Mexico, including the new airport serving Mexico City, which opened on 21 March 2022.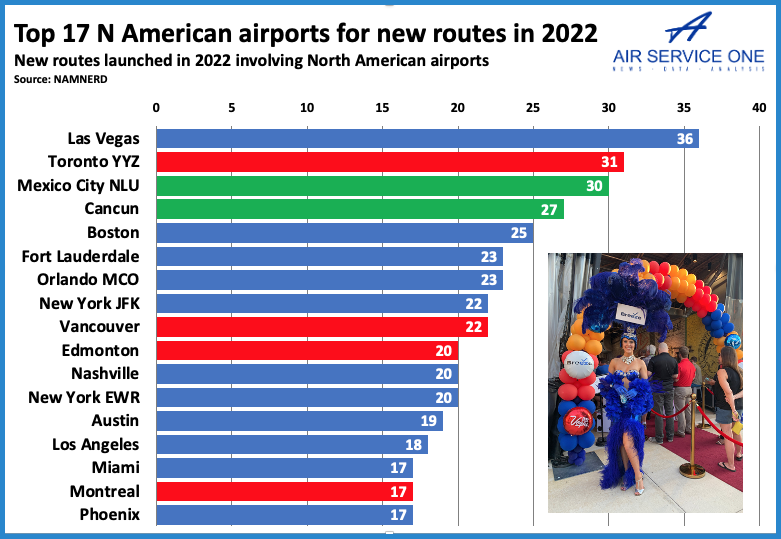 Florida still #1 state/province for new routes in 2022
At a state/province level, Florida retained its position at the top of the rankings, although the number of new airline services welcomed fell from 356 in 2021 to just 120 in 2022. California and Texas, which ranked second and third in 2021, slipped to third and fifth respectively, as New York state jumped from fourth to second. Among the top 15 states/provinces in 2022 were four Canadian provinces, up from just two in 2021.