Airport of the Day (1 July 2021): Lübeck in Germany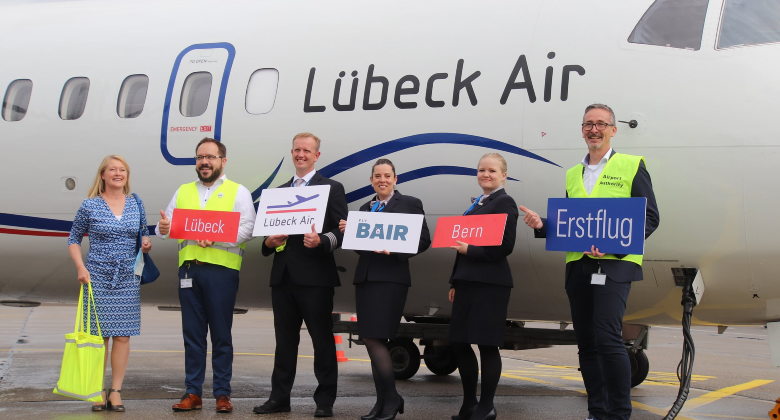 Lübeck Airport (IATA code LBC) in northern Germany lies eight kilometres south of the city of Lübeck and around 55 kilometres north-east of Hamburg. Back in the early 2000s the airport was used by Ryanair and then Wizz Air as an alternative for serving Hamburg, Europe's biggest city that is not a capital. Between 2003 and 2010 annual passenger numbers were between 500,000 and 700,000, peaking in 2005 at 716,000. At that time Ryanair was offering 2-daily service to London STN, daily service to Glasgow PIK, Milan BGY, Pisa and Stockholm NYO, as well as 3-weekly service to Shannon. Wizz Air began serving the airport in March 2006 from Gdansk and other routes followed in 2010 (to Kiev) and 2015 (Riga and Skopje). However, with the airport's future uncertain, Ryanair ceased all flights in mid-2014, moving services to Hamburg, while Wizz Air quit the airport in 2016.
Airport launched its own airline Lübeck Air in 2020
The airport has been privately owned since 2016 by a company led by Winfried Stöcker. For several years the airport lacked any commercial flights, but last year it decided to invest in its own virtual airline, Lübeck Air, using an ATR 72-500 operated by Denmark's Air Alsie. Last August, scheduled services began to Munich and Stuttgart. On 1 July, international services started to Bern in Switzerland (in cooperation with Bern-based virtual airline FlyBair), while flights to Salzburg commenced on Saturday 3 July. According to Lübeck Air's published timetable, Munich is currently being served 7-weekly (two flights on Mondays, but none on Saturdays), Stuttgart is being served 4-weekly, Bern 2-weekly (non-stop on Thursdays and via Stuttgart on Sundays) and Salzburg weekly.