Airport of the Day (29 June 2021): Brussels Charleroi in Belgium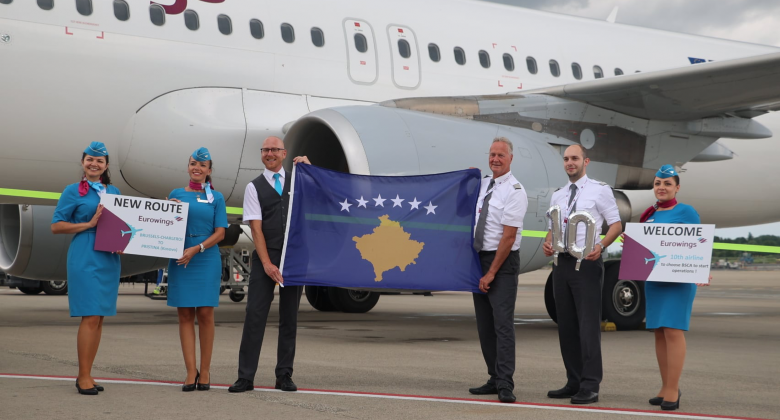 Brussels South Charleroi Airport celebrated the arrival of its 10th airline on Tuesday 29 June, when Eurowings began a weekly service from Pristina in Kosovo using an A319 (registration D-ABHN). The Belgian airport has been synonymous for many years with Ryanair, as the Irish carrier made Charleroi a base as long ago as 2001. Since then, it has served around 120 destinations from the airport, with over 80 of these served during 2019. Ryanair remains, by far, Charleroi's leading airline and plans to add several new destinations this winter including Billund, Helsinki and Stockholm ARN.
Wizz Air is second biggest carrier
Wizz Air began serving the airport in 2004 from its Budapest base and has since launched flights to 22 other airports. This summer, the airline is offering 15 routes from the Belgian airport, including a new service to Sarajevo which launched on 18 June. Wizz Air's leading routes in 2021 from Charleroi are the Romanian destinations of Bucharest and Cluj-Napoca.
TUI fly Belgium offers holiday routes to 18 destinations this year, of which the majority (11) are in North Africa with six in Morocco, three in Algeria and two in Tunisia. There are also five routes to airports in Spain, one in France (Toulon) and one in Greece (Rhodes).
Turkish LCC Pegasus Airlines connects the airport with Istanbul SAW. Air Belgium flies to Fort-de-France and Pointe-à-Pitre in the Caribbean and will add Curaçao in the Dutch Antilles in early July. Closer to home, Air Corsica serves the four main airports on the island of Corsica. Until recently Belavia operated flights from Minsk, while Air Algérie has service to Algiers.
Eight million passengers in 2019
From virtually no passengers in 2000, Brussels CRL has grown impressively and reached just over 8.2 million passengers in 2019, up 10% from 2018. Last year, that fell to just 2.55 million. In the first five months of 2021 a total of 256,000 passengers have been handled, of which 84,216 were in May. This represents a decrease of almost 89% compared with May 2019.