Airport of the Day (25 June 2021): Ponta Delgada in Portugal (Azores)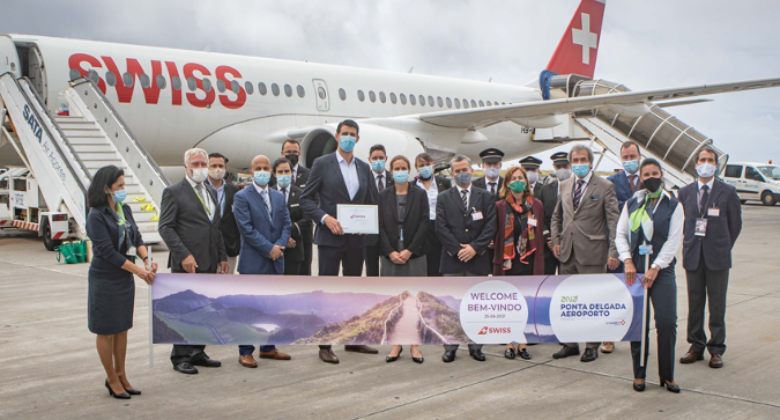 SWISS has become the third European flag-carrier to serve the busiest airport in the Azores, Ponta Delgada. On Friday 25 June the Star Alliance carrier began weekly service from Geneva using its A220-300s. The 2,780-kilometre route is not flown by any other carrier. Two other Star Alliance members already serve Ponta Delgada; Lufthansa (from Frankfurt) and TAP Portugal, from Lisbon and Porto.
Passenger numbers passed two million in 2019
Between 2007 and 2014 passenger numbers at Ponta Delgada were consistently between 900,000 and one million. In April 2015, Ryanair made the airport a base and launched domestic flights to Lisbon and Porto, as well as London STN. Seasonal flights to Frankfurt HHN and Manchester followed in S17 and S18 respectively. In 2019 the airport's leading destinations were domestic routes to Lisbon and Porto on the mainland, and Terceira, another airport in The Azores. The leading international routes were to Boston, Toronto and New York JFK. The leading airlines at the airport are Azores Airlines and SATA, both of which belong to SATA Group. SATA is responsible for flights between the islands of The Azores, while Azores Airlines operates routes to the Portuguese mainland and to North America using A321s.