All roads lead to Rome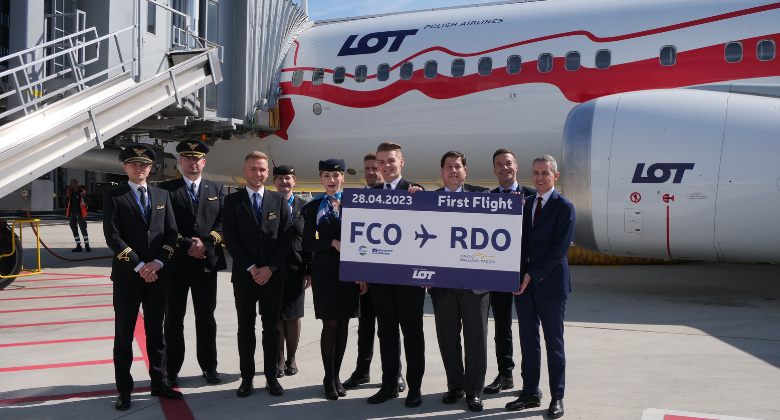 Summer is off to a bright start for Rome Fiumicino Airport. The headline figures are: 35 new routes; 10 new destinations; 100 plus airlines (including seven new entrants). It means the airport is now directly linked to more than 200 destinations in 70 countries, and every continent except Antarctica.
As of this summer, North America (including Canada) will be connected to Rome with a record 34 direct flights per day, thanks to new destinations such as San Francisco – operated by ITA Airways and United Airlines – and Mexico City, operated by Aeromexico.
There will also be more routes to destinations already connected to Rome. New York will see the entrance of Norse as the new player, offering 11 flights a day from FCO (making Rome the third hub in Europe in terms of direct connections with New York). Links to Washington will also be improved thanks to the new ITA Airways flight, set to launch in June.
Flights to Toronto and Montreal will also increase thanks to Air Canada and Air Transat, which will offer up to three daily flights. WestJet will fly five times a week to Calgary – Italy's only direct connection to western Canada. Aerolineas Argentinas will also add capacity, operating five weekly flights to Buenos Aires.
The Asian market is also growing. In addition to Tokyo and Delhi (served by ITA Airways), Rome will see the resumption of daily flights to Beijing, Shanghai and the restart of direct flights to Shenzhen, and Wenzhou thanks to the return of Chinese airlines. Chinese carriers will also increase capacity to Chengdu, Chongqing, Guangzhou, and Hangzhou.
From June, Rome will have 29 weekly frequencies to China. It will also have three weekly services to Taipei, twice daily flights to Seoul (thanks to developments from Korean Air and Asiana) and five weekly services to Singapore with Singapore Airlines (a capacity record on the route).
In the Middle Eastern market, Qatar Airways will operate 18 weekly flights to Doha, while Gulf Air will add a third frequency to Manama in Bahrain. On top of all these developments, Qantas has confirmed its three-times-a-week non-stop flight to Perth, which remains the only direct flight between Australia and continental Europe.
Finally, Europe, will see many interesting new destinations connected to Rome, among them: Faro, Gdansk, Funchal, Memmingen, Castellon and Bastia thanks to the development of airlines such as Volotea, Vueling, Air Corsica, Wizz Air and Ryanair.