Allentown gains the most passengers since 2004; Denver is coming; Detroit and Washington IAD gone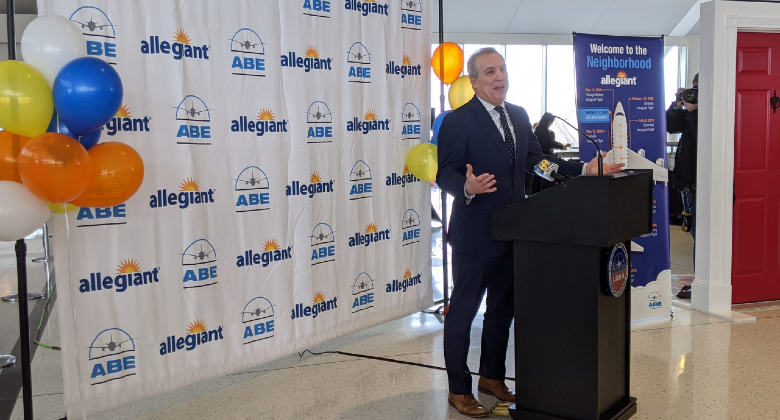 Pennsylvania's third most populous city, Allentown (best known in popular culture as the title of the lead track on Billy Joel's 1982 US Top 10 album The Nylon Curtain) ended 2022 with 912,256 passengers. It exceeded its 2019 volume by just 286 passengers, based on the airport's own figures. It was its highest traffic since 2004. Its recovery was entirely because of Allegiant, whose expansion – the result of opening a base at the airport in 2020 – offset Allentown losing hub routes to Detroit and Washington IAD. This leaves Atlanta and Charlotte as Allentown's only hub routes by air, supplemented by bus service to nearby Newark (United) and Philadelphia (American).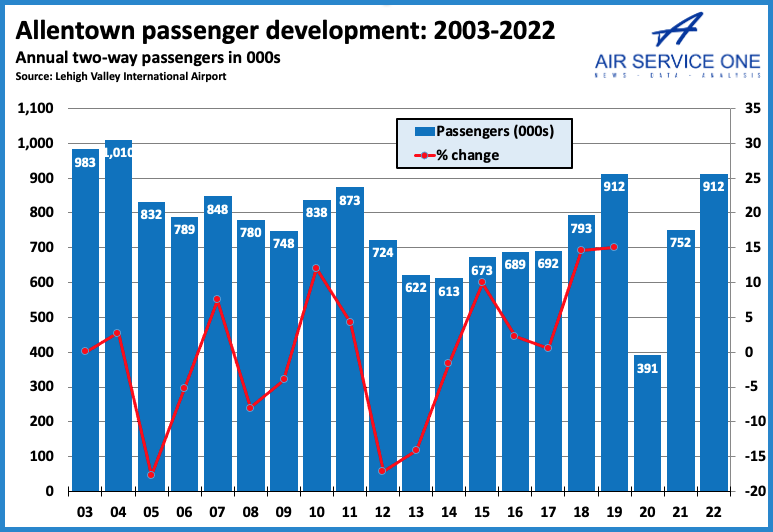 Allentown's longest route is coming
Allegiant will start Allentown-Denver on 15 June. Operating 2-weekly, it will use the ULCC's A320s. Allentown has never had Denver flights before, with the United States Department of Transportation indicating that the 2,480-kilometre route is the airport's longest to date. In 2022, Denver was Allentown's eighth largest unserved domestic market by indirect passengers.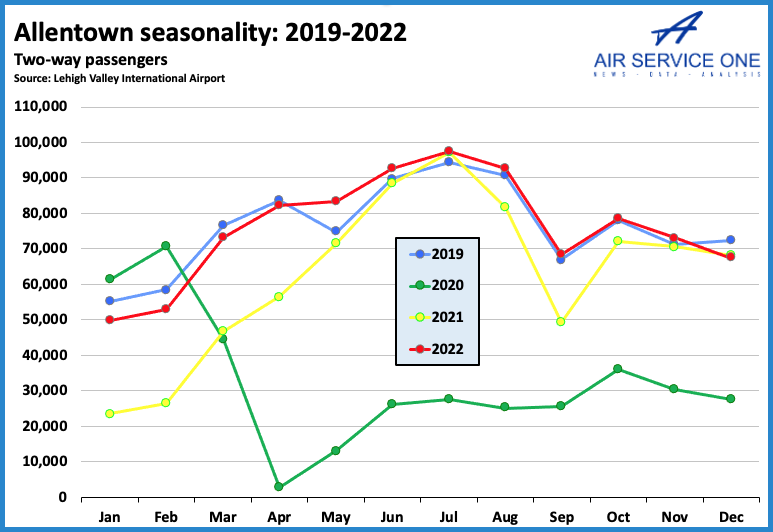 Allegiant has half of passengers
Last year, Allegiant had almost exactly half of Allentown's passengers on a network spanning eight routes: Fort Lauderdale, Myrtle Beach, Nashville, Orlando SFB, Punta Gorda, Sarasota, Savannah and Tampa St Pete. It was followed by American (20% of passengers; Charlotte and Chicago ORD), Delta (18%; Atlanta) and United (12%; Chicago ORD and Washington IAD).
Of the 13 destinations mentioned above, Detroit, Savannah and Washington IAD are not served in 2023. When Denver is included, Allentown's network comprises 11 destinations this year. According to Cirium schedules information data, its network is smaller than in every year since 2018. In 2019, it had 12 destinations, 15 in 2020 and 13 in both 2021 and 2022.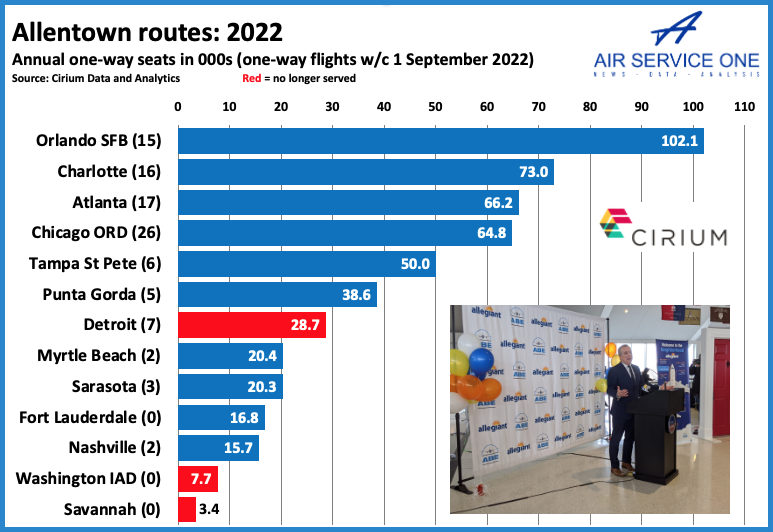 It has lost seven destinations since 2012
Analysis of schedules using Cirium data tells that Allentown has lost service since 2012 to Chicago MDW (last served in 2020 by Allegiant), Detroit (2022; Delta), Orlando MCO (2013; Frontier), Philadelphia (2020; American), Savannah (2022; Allegiant), Toronto YYZ (2012; Air Canada) and Washington IAD (2022; United). Despite Allegiant to Orlando SFB – Allentown's most served route – Orlando MCO remains Allentown's largest unserved market.