An even better Dublin Airport awaits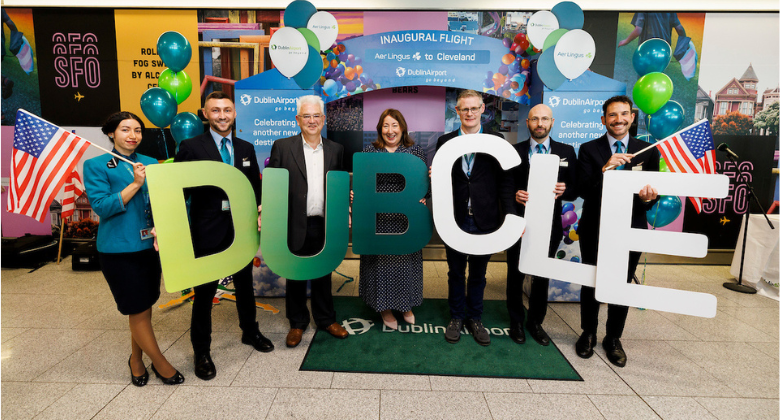 Sun-hungry passengers in Ireland have voted with their suitcases and headed for the departure gates of Dublin Airport in droves this summer. The months of June, July and August saw more than 10 million passengers flying in and out of the airport - making it one of the busiest summers ever.
This resurgence is partly attributed to the introduction of several routes, including Widerøe's service to Bergen in Norway, as well as El Al's new three-weekly flights to Tel Aviv. Furthermore, the Dublin - Beijing route, operated by Hainan Airlines, has made a return.
New services to North America continue to land (pun intended) well with passengers too. Aer Lingus launched an exciting new nonstop operation to Cleveland this May. Adding to the anticipation, a new four-weekly service to Denver is on the horizon, as is the highly awaited relaunch of the Minneapolis-St. Paul route, which has been confirmed for a four-weekly schedule starting in the summer of 2024. Notably, Delta has also revealed plans for a seasonal service with five-weekly flights connecting Dublin to Minneapolis-St. Paul, beginning in May 2024.
American Airlines is elevating its previously seasonal daily flights between Dublin and Dallas Fort Worth (DFW) to a year-round offering, starting in October. Additionally, the daily summer service connecting Dublin and Charlotte is set to commence earlier than usual, kicking off on 5 March of next year.
The growth of Dublin Airport's route network and passenger numbers have been supported by the opening of a new €320 million North Runway in August 2022, which is now fully operational and bringing greater flexibility. Furthermore, in order to streamline security screening, the airport has rolled-out new cutting-edge C3 scanners. All these are part of Dublin Airport's €2.5 billion Capital Investment Plan aimed at sustainably developing infrastructure for the future.
Dublin Airport's passenger growth and expanding international route network have contributed to its success this year, as it remains committed to solidifying its position as the premier gateway to Ireland and beyond.