Antwerp about to welcome return of key London City service with Luxair; Bolzano is new route with Sky Alps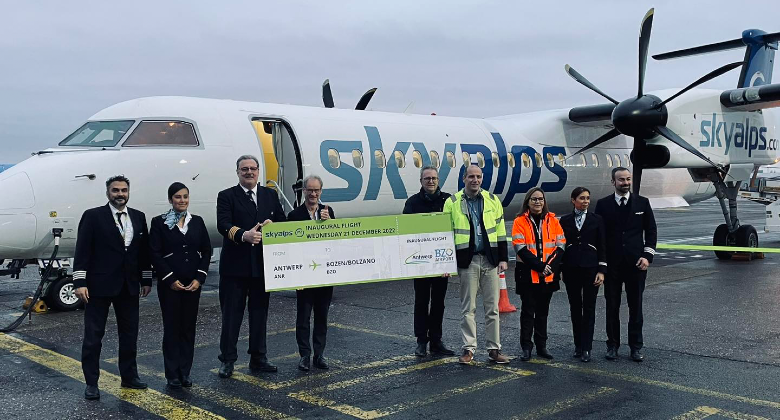 Situated in Belgium about 51 kilometres north of Brussels, Antwerp is one of five passenger airports serving the country. According to the airport's own statistics, Antwerp – the world's diamond capital – had 239,500 two-way passengers in 2022, the fourth best year on record. While 63% higher than in 2021, it remained at just 78% of the 306,300 in 2019. Traffic was not helped by Antwerp's five-week closure due to a runway renovation nor the loss of what was among its previous busiest routes: the 310-kilometre business-driven link to London City. It will soon be reconnected to London, one of two new routes in less than 30 days.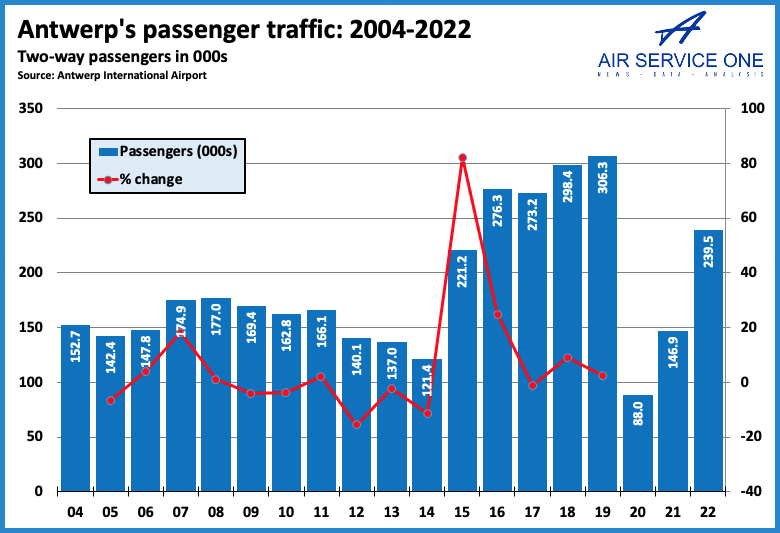 Antwerp gets Bolzano – and London City returns
Launched on 21 December in time for Christmas was Bolzano, in Northern Italy. It is halfway between Verona and Innsbruck, close to the Dolomites, a Unesco World Heritage Site. With 3-weekly Sky Alps flights, it uses Luxwing Dash-8-Q400s. According to Cirium schedules information data, flights are scheduled until August, with skiing replaced by mountain tranquillity and rural and outdoor pastimes.
There is also the return of London City. While it has previously been served by Air Antwerp, CityJet, VLM and others, Luxembourg's Luxair will now be attempting it. The first flight is on 16 January, with the route served 4-weekly, later rising to 5-weekly. Of course, no day trips are possible. Depending on the day, it'll either use a Q400 that overnights in London City or will serve Antwerp on a W pattern through City. Although corporate demand remains down and trains are now a quick option, 5-weekly contrasts enormously to the average of 4-daily flights between 2005 and 2019, with a maximum of 10-daily.
11 routes from Antwerp
Antwerp had 11 routes in 2022, the same as is planned this year. However, while London City returns, Avignon, in France's Provence region, has lost its Antwerp link. It was served by TUI fly Belgium, Antwerp's primary airline. It operates nine of the 11 routes including a diverse portfolio: sun-focused to Spain and Croatia, VFR-driven to Morocco, and Innsbruck for skiing. The latter resumed on 23 December, two days after Bolzano's launch. Of Antwerp's 11 routes, two – Alicante and Malaga – were responsible for over half of the airport's capacity.