AUA Airport sees faster-than-expected recovery and prepares for strong summer 2022 demand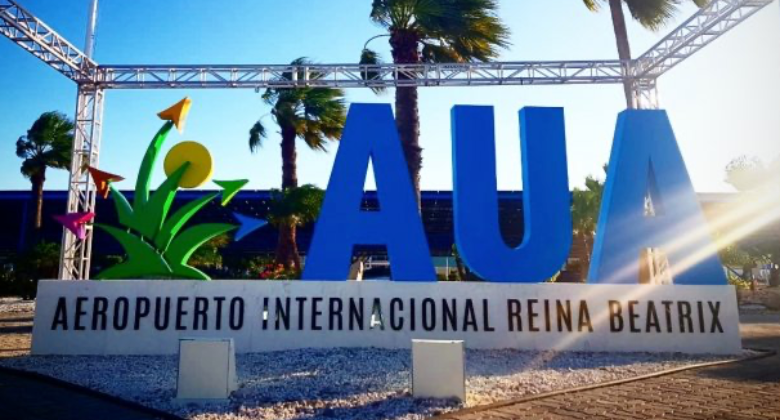 Queen Beatrix International Airport (AUA Airport) is one of the busiest airports in the Caribbean region, contributing to processing over one million passengers per year. Despite the challenges from the ongoing COVID-19 pandemic, the airport, operated by Aruba Airport Authority N.V. (AAA), is recovering faster than expected with passenger numbers in 2021 reaching 69% of pre-pandemic levels. Just in December 2021, AUA Airport handled 91,086 departing passengers. Compared to 2020, the airport's revenue generating passenger amount increased by 104% this past year.
Strong summer ahead as demand soars
AUA Airport is not only enjoying a steady recovery, but significant growth too. The airport is expecting strong demand for summer 2022 with plans in place to offer nonstop services to 23 destinations. It will offer nearly 232 weekly flights, which is only 2% below summer 2019.
Now, the main focus for AUA's Air Service Development Team is on restoring the airport's route network to 2019 levels. This year, the airport anticipates the overall seat capacity levels to reach 96% on 2019 levels and for its main US market to reach 100% recovery. However, AUA Airport's Air Service Development Manager Jo-Anne Meaux-Arends tells Air Service One that Latin America is still lagging behind and airlines are hesitant in rolling out expansion plans in 2022.
"We'd like to capture more traffic from the Southwest (Texas) and West Coast (LAX, SFO) of the United States and seasonal services from Hartford, Pittsburgh and Detroit. Elsewhere, it would be great to get nonstop flights to Saõ Paulo," she shares.
A strong and dynamic hub
"As AUA's Air Service Development Team, we act as a core facilitator between the airlines and Aruba as a destination. We are a well-connected airport with sufficient capacity and it's our responsibility to position ourselves as a strong and dynamic hub. Readiness, responsiveness, flexibility, and friendliness are the reasons that AUA Airport has grown more than any other airport in the region. The demand outlook is undoubtedly positive with airlines adding new destinations and capacity by increasing flight frequencies."
Looking ahead Meaux-Arends says: "We expect to see a steady recovery path as demand picks up. Let's continue to move forward together and explore new horizons!"