AUA Offers One Happy and Bustling Destination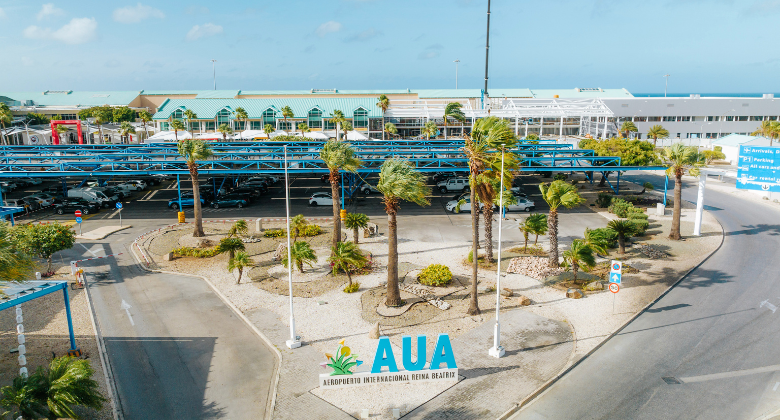 Queen Beatrix International Airport (AUA) is one of the busiest airports in the Caribbean region, processing over 1 million passengers per year. With airline capacity rapidly bouncing back to 2019 levels, traffic to AUA continues to surge.
AUA has seen a strong demand for travel in the first four months of 2023, welcoming 4.6K passengers. Compared to 2019, traffic increased by 3.2%, indicating a recovery of 103%. In addition, AUA served more than 20 airlines in the first quarter of 2023, operating more than 4,000 flights and connecting Aruba to more than 30 different destinations.
Continuous Growth
With these positive developments, AUA continues to see significant interest and opportunities to expand its current network, allowing for further development and diversification in its markets.
As AUA's largest carrier, American Airlines recently announced an increase in its capacity to Aruba. Starting in June 2023, the carrier will be operating 13 weekly flights on its Charlotte-Aruba route, and will increase service to the island from one to eight weekly flights on its Philadelphia-Aruba route.
JetBlue, AUA's second largest carrier, announced the restart of its Newark-Aruba route, which will commence June 17, 2023, and operate on Saturdays.
Spirit Airlines also confirmed an increase in service on its Fort Lauderdale-Aruba route going from once weekly to daily flights.
The Latin American market also sees steady growth with LATAM Airlines announcing the December 2023 commencement of nonstop flights between AUA and Lima, Peru (LIM). This is a destination not currently served from Aruba and will become AUA's third Latin America regional hub.
Wingo is also increasing its connectivity between Aruba and Latin America by launching service to the island from Cali, Colombia (CLO) starting in July. This service marks the carrier's third city pair from Colombia.
"These additional flights and new routes will further connect Aruba to international destinations, further reinforcing Aruba Airport's commitment in seeking new opportunities and expanding its global reach," said AUA Aviation Business Development Executive Jo-Anne Meaux-Arends.