Autumn blows in with good news for Milan Bergamo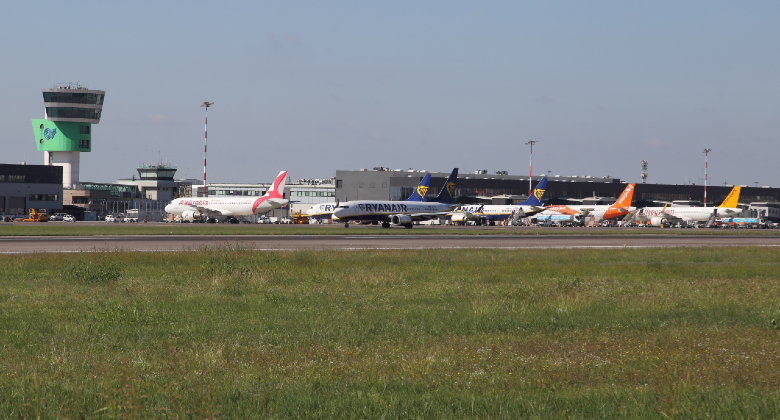 Milan Bergamo is flying high as it goes into autumn.
The airport saw a near-return to pre-pandemic passenger numbers in September, and the following month cut the ribbon on a new UPS warehouse that will help supercharge its cargo business.
Winter also looks set to be busy for Bergamo. In addition to Ryanair's new routes to Karlsruhe (Germany) and Lodz (Poland), the airport will see easyJet launch a direct service to Lisbon and Flyr launch a new route to Oslo.
All told, Milan Bergamo will be linked to 116 destinations in Europe, Africa and Middle east with 15 airlines.
Then there's AeroItalia, the new Italian carrier, which has chosen Milan Bergamo as its new main operating base, offering three new routes. It will fly three times a day to Fiumicino (Rome) from November, twice a week to Bacau (Romania) from December, and four times a week to Catania (Sicily) also from December.
Milan is also set to get its first ever direct service to the United Arab Emirates. From December, AirArabia will fly four times a week to Sharjah International Airport, which is just twenty minutes from Dubai.
Building work is also afoot. In the first weeks of 2023, construction will begin on a new northeast apron extension, a brand-new taxiway extension and two new junctions.
When complete, the work will boost runway capacity, helping Bergamo welcome more traffic in the coming years.
In the second half of 2023, the airport will also start redeveloping the terminal to include an expanded check-in hall, which will essentially double the space for check-in. There will be also a new security control area and new gates for non-Schengen departures.
Next summer also looks rosy with Ryanair scheduled to launch a new twice-weekly service to Belfast. Meanwhile, Volotea will add a new international route, connecting Milan with Oviedo (Spain) three times a week.