Banging the drum for 'Brum'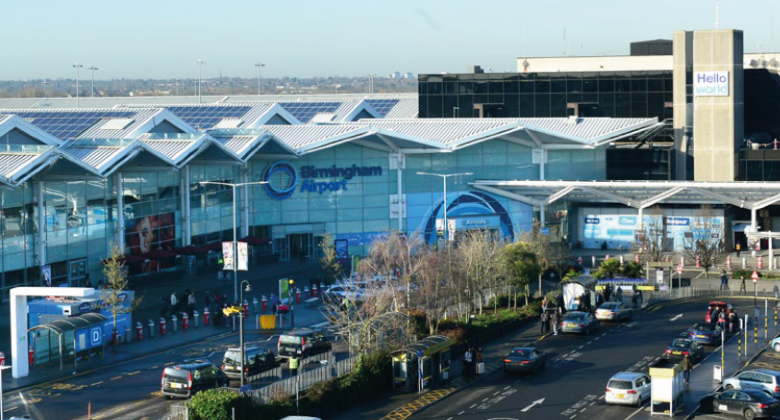 England's second city — birthplace of heavy metal, home of the Peaky Blinders and gateway to Shakespeare's country — is on the cusp of a renaissance, and the gateway to it all is Birmingham Airport.
The UK's third largest airport outside of London, BHX has 35 million people living within two hours of its terminal. That figure is set to grow with the new HS2 high-speed railway, the first phase of which is scheduled for completion in 2026.
Currently Europe's largest infrastructure project, the railway will almost half the journey time between 'Brum' and London — from 82 to 45 minutes. BHX will be the first airport to be connected to the line.
However, passengers will likely want to linger in Birmingham itself, which is the subject of various urban renewal projects, including a plan to transform a disused viaduct into a New York-style High Line.
Visitor numbers to England's second city rocketed by 53 per cent in the decade prior to Covid, thanks partly to BHX's strong international connections. Bosses at the airport are now looking to repair routes broken during Covid, inducing Bordeaux, Berlin, Stuttgart and Lyon in Europe, and New York, Doha and Mumbai.
In the year that Birmingham hosts the Commonwealth Games, BHX has victories of its own to celebrate, including Flybe opening its first base at the airport this spring.
The low-cost carrier will serve key regions in the UK and Europe, creating around 200 jobs in Birmingham. There will also be new business and leisure services courtesy of easyJet, Jet2, Ryanair, TUI, Emerald and Eurowings, Corendon to Antalya. While Emirates will increase the service between Birmingham and Dubai and welcome further growth from Turkish Airlines to Istanbul.
All told, BHX will serve more than 120 destinations from the summer. And with the imminent publication of its road map to net zero, 2022 is shaping up to be a landmark year for the airport.