Billund Airport expecting best summer ever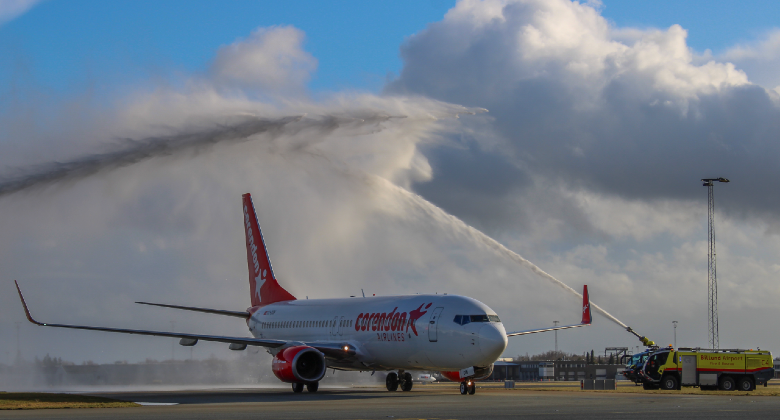 Billund Airport (BLL) has already clawed back traffic lost during the pandemic and expects to set a new record for passenger numbers this summer.
The airport, which saw 3.7 million people pass through its terminals in 2019, hit an all-time passenger record for April 2022!
"The West Danish sky is heavy with wanderlust and most households in the BLL catchment have their suitcases packed and minds set for new adventures," highlighted Jesper Klausholm, Head of Airline Relation and Marketing. "Let's just say the eagerness to get out of West Denmark is huge and for this reason Billund Airport expects to reach higher passenger levels this summer than the record year of 2019."
BLL has used the Covid downtime productively, increasing the number of destinations it offers from 100 in 2019 to 120 this summer. Several new airline tails can now be seen on its runway, including Vueling and Swiss. Corendon Airlines has also opened a base with eight routes, while Lufthansa has put in twice daily service to its hub in MUC.
However, airport bosses are not resting on their laurels. They are working hard on getting West Denmark connected to a Middle Eastern hub to accommodate the high demand from local travel agents. Of course, the maps of Europe and North Africa still hold plenty of potential for BLL, with destinations such as BRU, TRD, SVG, BIO, ATH, NCE, FLR, CAG and RAK on the airport's work sheet.
With LEGOLAND, the West Danish coast, and cities such as Aarhus (European Capital of Culture in 2017) all just a short drive from BLL, the airport expects to see many inbound tourists this summer as the global travel industry rebounds.
The airport's cargo team has also been busy during the pandemic – and its hard work has been rewarded after BLL was selected to become the first base for the reestablished Maersk Air Cargo. The world-renowned shipping company will operate five widebody aircraft in the 767 and 777 category from the airport in 2022.
Suffice to say, the airport is flying.