Billund Airport soars to new heights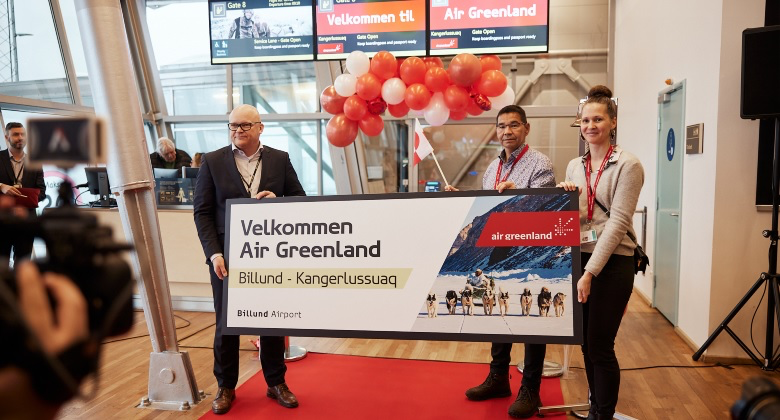 Denmark's Billund Airport is poised for a record-breaking year, continuing to build on the success of 2022 when it reached its pre-pandemic passenger volumes. It is on course to hit four million travellers this year, fuelled by the arrival of four new airlines and the launch of nine new routes in 2023.
Traffic during the first six months totalled almost 1.8 million passengers, up 17.6% on 2022. Billund has increased the number of destinations it serves from 100 to 120 since the pandemic took hold.
Positioning itself as the gateway to Western Denmark, on the doorstep of the popular LEGOLAND Billund Resort and the nearby scenic coast, the airport's network growth this year has strongly contributed to the surge in inbound tourism. As Denmark's second-largest city, Billund has something to offer for everyone and all ages, making it an appealing destination for larger network airlines and low-cost carriers alike.
Billund Airport is actively expanding its route development team to further enhance its capabilities and has brought on board a new Head of Communications to maintain a steadfast focus on fostering strong marketing collaborations with airlines and tour operators.
Therefore, it comes as no surprise the airport has set its sights on further expanding its destination network, identifying the Middle East, select destinations in Europe, as well as North Africa as target markets with strong potential.
The route development team is seeking carriers that can connect Western Denmark to a Middle Eastern hub, catering to the growing demand from local tour operators. Additionally, they are eyeing opportunities across Europe and North Africa, with cities such as Trondheim and Stavanger in Northern Europe, as well as Athens, Bilbao, Cagliari, Florence, and Nice in the South. Furthermore, the airport has identified Marrakesh in Morocco as a potential new destination, from which airlines could serve both leisure travellers and those Visiting Friends and Family (VFR).
Billund Airport's performance in 2023, along with its strategic location, and proactive approach to development has positioned it well to continue its strong growth trajectory in the coming years.