Billund belies the pandemic to secure 37 new routes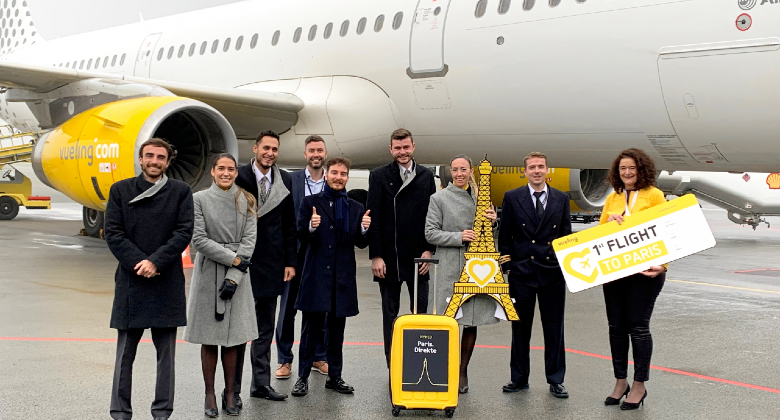 Billund Airport — Denmark's second largest — has bagged three new airlines and 37 new routes in the last year, despite the ongoing challenges posed by the pandemic.
Traffic was also strong in 2021, with passenger numbers bouncing back to 70% of pre-pandemic levels. Some 3.7 million passengers travelled through the airport in 2019.
Billund itself may have a modest population of around 7,000 souls. However, the town is a gateway to West Denmark — the country's industrial heartland — home to large multinationals, such as LEGO, Grundfos, Siemens Gamesa, Vestas, Arla and Danish Crown.
Before covid, the region was also growing as a tourist destination. LEGOLAND, the Unesco-listed Wadden Sea and the city of Aarhus (a European Capital of Culture in 2017) pulled in a growing number of international visitors — a trend likely to continue as the virus recedes.
During the pandemic, Billund Airport (BLL) has continued its terminal investments and can now handle up to seven million passengers. Bosses hope the extension will be filled with happy travellers when the world fully reopens.
Over the last five years, BLL has secured new air links with Central Europe. However, it's the airport's expansion into Eastern Europe that has been particularly impressive, with no fewer than 18 new routes announced in the last years.
Swiss and Vueling are among the airlines that took off from Billund in 2021; Corendon will follow in June 2022. Existing carriers are also eyeing growth in the region, which is experiencing a post-Covid boom thanks to Denmark's successful vaccination effort.
The 37 new BLL connections are: BCN, LPA, AGP, PMI, ORY (Vueling); ZRH (Swiss); MUC (Lufthansa); BLQ, TSF, CHQ, BCN, CRL, FMM, GOT, LIS, SVQ, SBZ, WRO, TLL, TRN, BRI, TPS, OPO, MAD, IBZ (Ryanair); BEG, TIR, SKP, SJJ (Wizz Air); AYT, CHQ, GZP, HER, KGS, PMI, RHO and BJV (Corendon).