Birmingham Airport prepares for its busiest year yet in 2024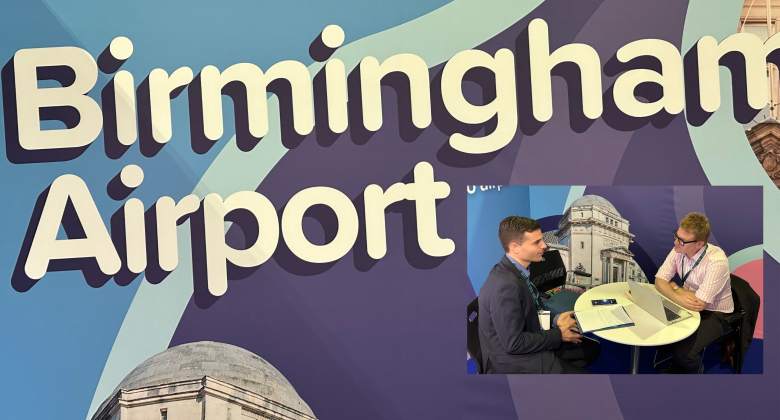 Birmingham Airport has successfully navigated recent industry challenges posed by the pandemic by fostering relations with key airline partners resulting in new routes, added frequencies and extra capacity, with more of the same planned for 2024, which promises to be a record year.
The 2023 summer season was full of highlights for Birmingham Airport, among which was the return of Emirates' A380 on the morning service out of Dubai, the resumption of Qatar Airways flights from Doha and a new Gulf entrant on the market in the form of Saudia from Jeddah.
In recent years, Birmingham Airport has strategically targeted low cost carriers, aiding its swift recovery. Such an approach has delivered results, with Ryanair growing its fleet at the airport from four based aircraft in the summer of 2022 to six this year, and up to seven in 2024. easyJet plans to base three aircraft in Birmingham in mid-March of next year, demonstrating the airline's confidence in the airport's potential. In addition, Jet2.com is set to increase its based fleet from 14 to 15, incorporating a larger mix of A321s.
Speaking to Air Service One, Tom Screen, Aviation Director at Birmingham Airport, said: "All of those developments, coupled with the first full year of operations of Emirates' A380, the return of Qatar and Saudia's new service should get us up to 13.5 million passengers, making it our biggest year yet, providing there are no bumps in the road."
The airport is now turning its attention to long-haul traffic development. Screen added: "Mumbai is very high up my list of priorities. In addition, New York and Toronto are the two routes we need to get in the coming years."
To accommodate the increasing passenger volume, Birmingham Airport is investing £50 million in a new central security area, set to boost passenger throughput from 3,000 per hour to 3,600. Once operational, additional food and beverage outlets will be introduced in place of the current security area, with one of the lounges also to relocate there. This project is part of a broader infrastructure enhancement plan aimed at providing passengers with a seamless and efficient travel experience.
Birmingham Airport's recent achievements and strategic plans underscore its role as an important player in the UK's aviation landscape. With record-breaking passenger numbers on the horizon and a focus on sustainable growth, Birmingham Airport is expected to break records in the years to come.