Booming Birmingham: a city on the rise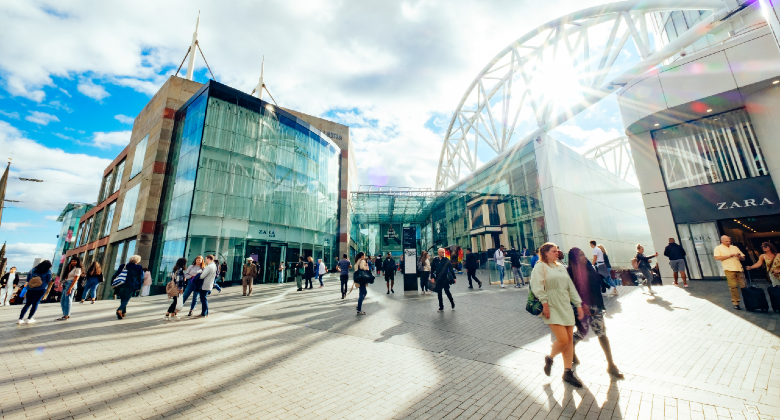 This summer's triumphant Commonwealth Games in Birmingham showcased England's second city across the globe – and offered yet another sign that 'Brum' is on the rise.
While the games beamed Birmingham into the lives of millions, the city's new high-speed rail link is set to shuttle millions more between London and the second city, turbo-charging the local economy.
Offering an international gateway to the city is Birmingham Airport (BHX), which is on course to serve more than 18 million customers a year by 2033 – that's 50% more than the 12 million it served in 2019.
  "This growth in customer journeys in and out of BHX can be achieved by utilising the existing runway capacity we already have and extending our terminal building," said Simon Evans Head of Corporate Affairs and Marketing.
Another enabler is the construction of an automated people mover linking the airport with a HS2 high-speed rail interchange. When the first leg of HS2 is complete (from 2026, potentially) BHX will be just 37 minutes from central London.
HS2 has been described as a connectivity 'game-changer' and will mean that BHX is a 'local' airport for millions more people than it currently serves.
Meanwhile, BHX appears to be bouncing back from the pandemic. The airport is currently at 80% to 85% of pre-pandemic volumes and says there is growing interest in the city among airlines.
"We're seeing new airlines, old ones returning and strong demand from existing carriers," said the airport. "Increased Air India flight frequency this autumn, Ryanair basing a fifth aircraft here, Aegean Airlines, after a five-year hiatus, back next summer flying to Athens – this is just some of the good news we're celebrating. And there's more on the way. Watch this space."