Bosses at Montpellier-Mèditerranèe Airport have good reason to pop Champagne corks in 2022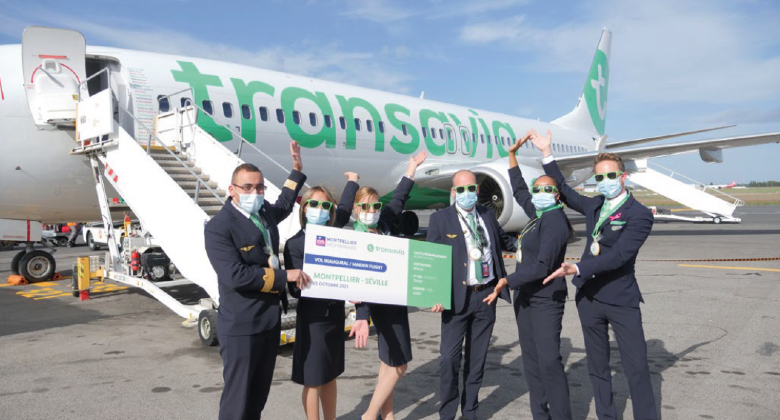 After a difficult couple of years because of you know what, MPL saw passenger numbers bounce back to 1.1million in 2021, which is healthy compared to other regional French airports.
The resurgence has been partially powered by the low-cost carrier Transavia France, which expanded its route network at the airport last year. The airline now flies to Santorini, Seville, Berlin, Stockholm, and has taken over the Paris Orly from Air France. A maiden flight to Calvi in Corsica also departed last summer.
In another significant development, MPL has become Air Arabia Maroc's main French base. The Moroccan airline has up to 15 weekly flights to Fez, Casablanca and Nador. Meanwhile, the Spanish low-cost airline Volotea has launched one new route between Montpellier and Caen.
There's more route development coming, too. New destinations have already been announced for summer 2022: Oujda with TUIFly, plus Rome, Mykonos and Seville with Transavia France.
Additional capacity is also expected on existing markets. easyJet is set to fly daily to Basel; Transavia France will serve Berlin on a twice weekly basis during the summer; and Stockholm will see its seat capacity double.
Though it's been a challenging couple of years for MLP — as it has for the wider industry — bosses at the airport believe that its diverse portfolio of partner airlines has helped it weather the storm.
Here's to brighter days ahead.