Breeze passes one million seats; 75% of routes have no direct competition; Charleston is its leading airport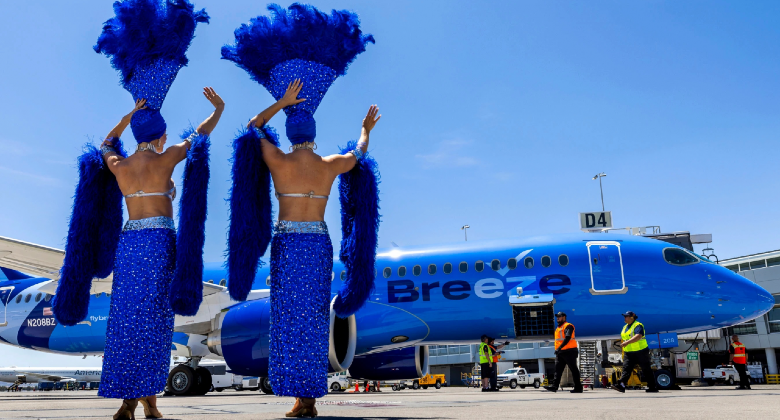 Despite it being less than two years since Breeze Airways' first commercial flight took off, the airline has 118 non-stop routes planned in Q2 (April-June). These include 22 announced in mid-February, which will see it fly to Portland, Maine for the first time. The airport is one of 35 to welcome the regional carrier, whose network – currently only domestic – encompasses 21 states. According to Cirium schedules information data, Breeze will pass the one million scheduled seats milestone in the examined quarter, overtaking Sun Country.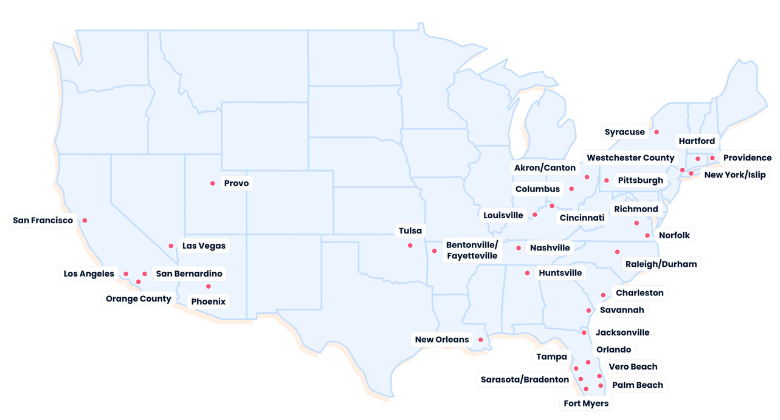 Begins at five new airports; Charleston is number one
Four airports joined Breeze's network in February: Vero Beach (2 February), Cincinnati (8 February), Raleigh Durham (16 February) and John Wayne Airport Orange County (16 February). While none of these make it into Breeze's top 10 for Q2 (see the following figure), Orange County is notable. Breeze has launched daily flights from Provo and Orlando, with Columbus, Cincinnati and Pittsburgh coming. Orlando was Orange County's largest unserved market and is the airport's first route to the Sunshine State.
Portland, Maine, will begin on 17 May. With four routes, Breeze will have more routes from the airport than any other carrier. They are: Tampa TPA (starts 17 May, 2-weekly), Charleston (19 May, 2-weekly), Norfolk (19 May, 2-weekly) and Pittsburgh (2 June, 2-weekly). Of these, only Tampa has been served previously (Frontier, 2018-2022).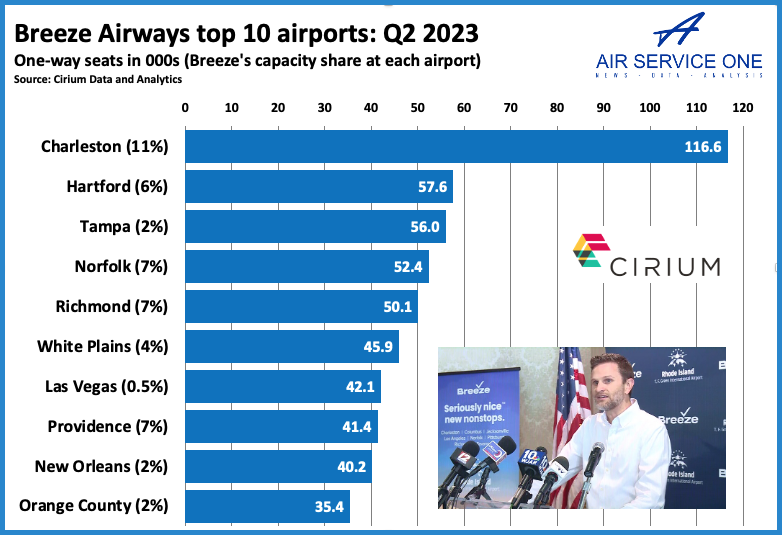 75% of routes have no competition
Breeze's Portland plans demonstrate the carrier's approach to network development, focused as it is on unserved non-stop routes, often in thin leisure markets. Many routes have materialised because another airline exited, creating an opportunity, especially given Breeze's smaller capacity A220s/E190s/E195s, although with higher CASK. A key part of its marketing is 'twice as fast for about half the price': offering non-stops that avoid having to connect at a hub. This network 'democratisation' is the same approach as Australia's Bonza.
Analysis of Breeze's Q2 schedule indicates that 89 routes – or about three-quarters – don't have direct competition. Of the 29 with competition, it competes with Allegiant on 10 routes, more than any other airline. The lack of competition is clear from Breeze's top 10 routes, on which it faces another carrier on only one: Frontier between Hartford and Las Vegas (daily).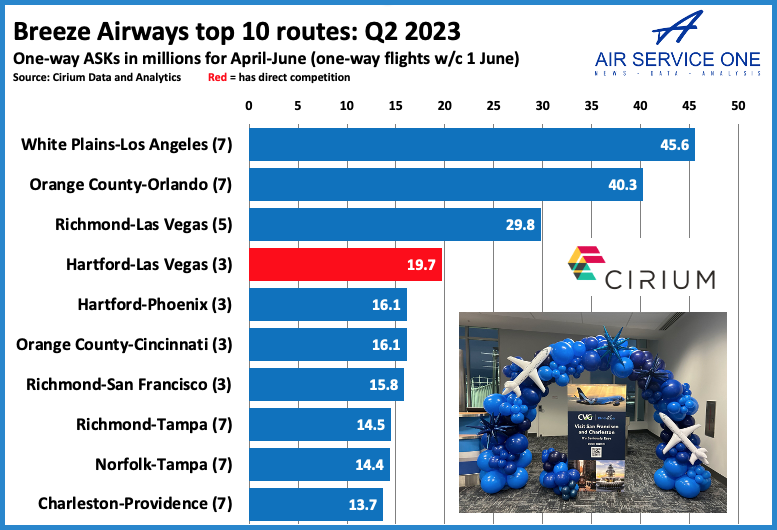 Multiple routes have been cut
Examining Cirium schedules shows that Breeze has ended 17 routes with at least 1,000 one-way seats, as summarised below. It has also stopped serving Oklahoma City and San Antonio. Of the 17 routes, Tampa-Tulsa had the most capacity. Launched on 7 June 2021, it was among Breeze's first routes. Only three of the 17 are served by another carrier in 2023 (indicated with *).
Tampa-Tulsa
Tampa-Oklahoma City*
San Antonio-Fayetteville, Arkansas
Charleston-Huntsville
New Orleans-Oklahoma City
Charleston-San Francisco
New Orleans-Tulsa
Columbus-Tampa*
San Antonio-Oklahoma City*
San Antonio-Tulsa
Tulsa-Nashville
Jacksonville-Providence
Huntsville-New Orleans
Columbus-Savannah
New Orleans-West Palm Beach
Richmond-West Palm Beach
White Plains-Las Vegas