Brussels back and embracing the future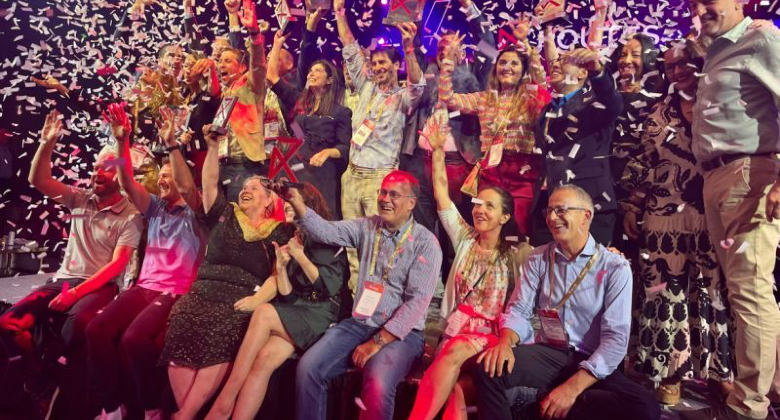 Brussels Airport (BRU) has recovered its pre-pandemic route network – all while embracing a greener future.
Amidst the turmoil caused by Covid, eight new airlines have launched operations at BRU: Air Belgium, Transavia, Corendon, SKYexpres, PLAY, Flyr, FlyOne, and HiSky.
The airport has also welcomed 16 new destinations, including Johannesburg, Cape Town, Mauritius, Curaçao, Aruba, Bonaire, and Havana, as well as short-haul routes such as Bari, Karpathos, and Salzburg.
New connections have also materialised on the ground. The airport has launched shuttle buses to four cities in Belgium and another four in the Netherlands and France. They run 24 hours a day, seven days a week.
Meanwhile, the airport is placing a strong focus on sustainability. It recently won an EU grant for the Stargate project, an ambitious scheme launched by the European Commission to prove that a more sustainable aviation is possible.
"Together with a diverse consortium of 21 partners, Brussels Airport takes the lead in the development of innovative solutions to create the green airports and aviation of the future," said the airport.
BRU has also proven to be a pioneer in its use of data. Its team uses cutting-edge statistical software, plus 60,000 face-to-face annual passenger interviews, to help inform its route development strategy.
"Clients value our detailed and dedicated presentations," the airport said. "We bring further updates at Routes and IATA conferences, and share regular newsletters and monthly statistical reports per airline."
The airport has also been creative when it comes to digital content marketing, launching successful social media contests, an influencer strategy and downloadable guides to dozens of destinations.
It also overseas BRUXX, a smart search engine for all airlines that offers return fares under €100. The site generates around 150,000 sales leads per year.
All these marketing efforts were extended to the Netherlands and northern France, where an extra 8 million residents can choose to travel from BRU.