Brussels' bounce-back year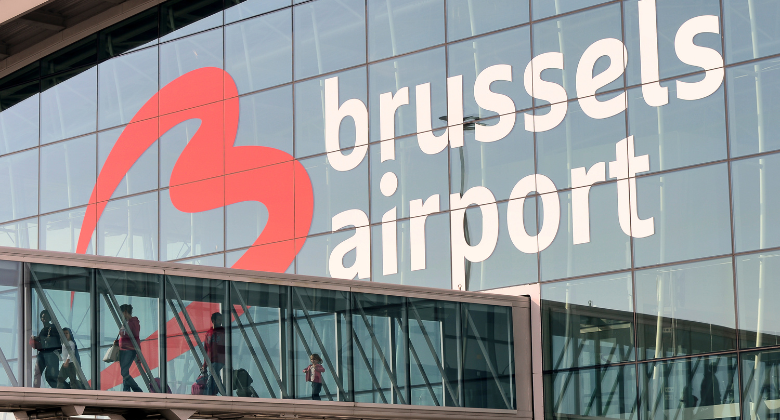 With the difficult Covid years behind it, Brussels Airport expects a 90% return to its pre-pandemic form in 2023 and a full recovery of all key destinations within their network.
"Traffic was quite low in the first half of 2022 due to travel restrictions, but the second half of the year was much better starting with a strong summer," said an airport spokesperson. "We are on the right track."
Indeed, passenger numbers last year were up 102% compared to 2021, with almost 19 million people traveling through the airport, which is about 72% of pre-pandemic numbers.
The airport is confident of a full recovery this year following work to restore key routes. "Our destination network is almost restored," said the spokesperson.
Brussels has used the Covid downtime constructively, investing more than €400 million ($440 million) in infrastructure projects, operational performance and customer services.
The airport has also become a trailblazer in the race to decarbonise aviation. "Brussels Airport is taking on a pioneering role to accelerate the green transition of European aviation," said the spokesperson. "An important enabler to accelerate this transition is our Stargate program, which is recognised by the European Commission as part of the EU Green Deal."
Stargate's mission is to develop, test and deploy innovative solutions, such as sustainable aviation fuel, to make aviation greener. The airport is working with a consortium of partners to research and demonstrate solutions by 2026.
In the meantime, the airport's route network continues to grow. From May, Ethiopian Airlines will fly daily between Addis Ababa and Brussels. And this summer the tour operator Corendon will double its capacity from Brussels Airport.
Brussels Airlines is also expanding its short-haul fleet from 32 to 36 aircraft. Six new routes have already been announced for 2023, including Warsaw, Zurich, Billund and Brindisi.
 Air Canada, Vueling and SunExpress are among the other airlines introducing new routes in what looks set to be a bounce-back year for Brussels Airport.