Building back better at Dublin Airport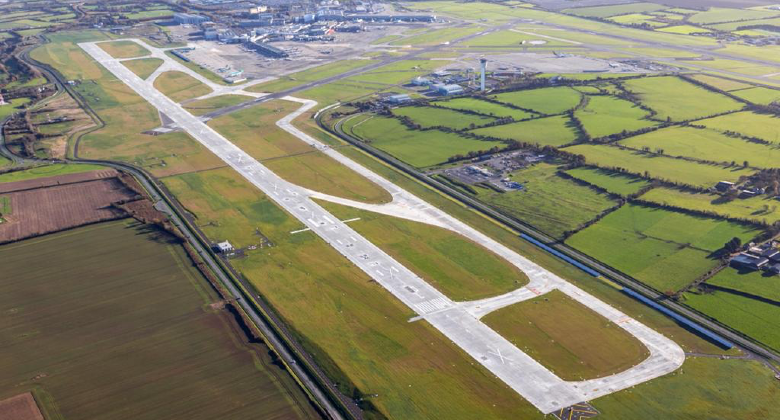 One of Europe's fastest growing airports before the pandemic, DUB is soaring once again with new routes, new airlines and a new runway due to go live this year.
As Ireland's main international gateway, DUB has a major impact on the Irish economy; the connectivity it provides underpins trade, tourism and foreign direct investment.
According to a 2019 Economic Impact Study, DUB supports almost 130,000 jobs in the republic alone, generating around €9.8 billion to the Irish economy annually.
The airport's new 3.1km North Runway should see planes touching down and taking off from it this August. A parallel runway system has been in the planning since the 1960s, and its completion will be a milestone not only for the airport but Ireland as a whole.
Work on the runway began in late 2018 and the official sod-turning took place in February 2019. Construction continued throughout the pandemic and is all but complete. Following a rigorous period of testing and commissioning, the North Runway is expected to be operational in late August.
 The delivery of North Runway is a key recommendation of the Irish government's National Aviation Policy, as it will significantly expand connectivity and flexibility, and enable DUB to enhance its reputation as a key gateway between Europe and North America.
Between 2014 and 2019, passenger numbers at DUB increased by around 50% to a record 33 million, making it one of the fastest-growing large airports in Europe during that period.
With 44 airlines currently operating, there are now over 180 destinations to choose from when flying direct from DUB.
As the airport continues to build back from the pandemic, this summer will see more than 1,300 weekly flights to Europe, as well as 700 plus flights to Great Britain, 200 plus flights to North America and almost 40 to the Middle East and Africa.