Cardiff airport announces Paris flights are now on sale for a summer getaway with Vueling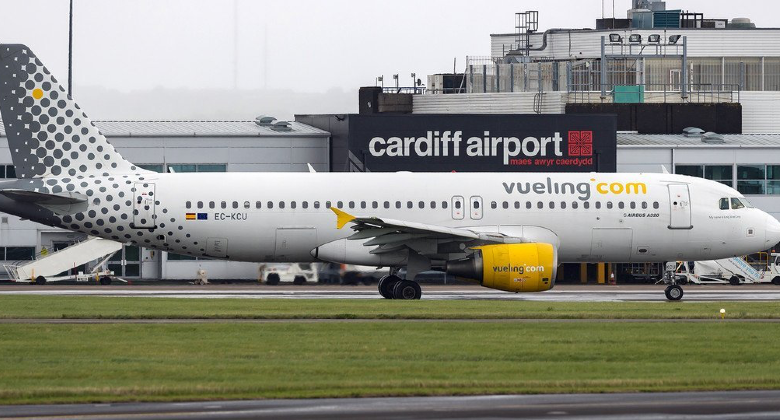 Vueling has announced its summer programme from Cardiff, increasing the number of flights to Paris to three per week, following positive news on the easing of travel restrictions between the UK and France. 
Cardiff Airport celebrated the launch of the Paris route in November 2021, and now welcomes the news that flights will continue to operate through the summer season, increasing to three per week from 8th March. The flights will operate on Tuesdays, Thursdays and Sundays, providing the opportunity for customers to fly from their local airport to experience one of the world's greatest cities. The flight timings are ideal for those looking to jet off on a short break to the city of romance, to visit friends and relatives or for a long-awaited family holiday to Disneyland. Passengers are also able to reach exciting European cities such as Florence, Rome and Barcelona via a connection in Paris. 
The addition of Paris to Vueling's summer schedule brings the number of direct routes on offer up to four. Customers can also book low-cost flights from Cardiff to Alicante, Malaga and Palma de Mallorca, all ideal destinations for those seeking a family holiday or a getaway to soak up the Spanish sun. 
Spencer Birns, CEO at Cardiff Airport said: "We are delighted that Vueling has increased the frequency on the Paris route for summer, enabling our customers to travel with ease from Wales to explore all that Paris has to offer. We've been working hard to re-instate key routes following the impact of the pandemic, and we'd like to thank Vueling for seeing the opportunity at Cardiff to operate more flights to one of our most in-demand destinations. 
"Vueling is a long-standing and valued partner of Cardiff Airport, and this year marks their 10th year of operations. We would like to thank the airline for their continued support and confidence in Cardiff Airport, and we look forward to welcoming more passengers to the airport this summer as the flying programme ramps up."