Cardiff's network rebuild continues this winter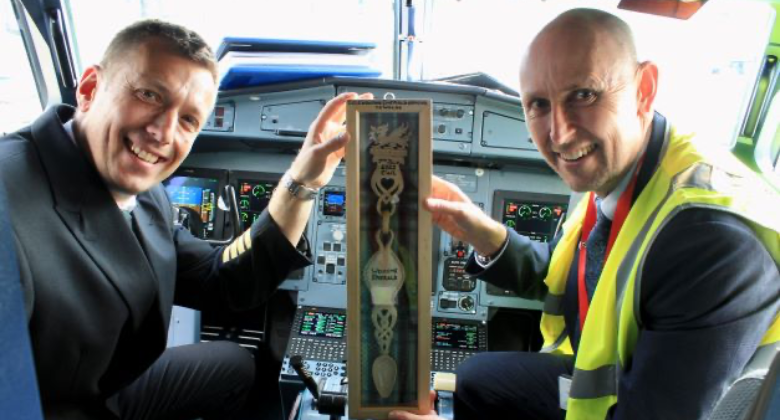 "Getting a major carrier's tailfin added to your airline roll call is always a big deal," suggests Marc Watkins, Aviation Development Manager at Cardiff Airport. "So seeing the Aer Lingus tailfin here for the first time in eight years has created a buzz at the airport and in our catchment." Aer Lingus' five times weekly service from Belfast City, flown on Emerald Airlines metal, has been an immediate success since it started in July. "From a standing start and with only a 10-day lead-in for sales, the route's load factors are now firmly in the 80s and we are already discussing with Emerald plans for adding further frequencies."
Looking ahead to the upcoming winter season there are plenty of route development bright spots. "Firstly, we look forward to welcoming Wizz Air's first inbound services into Cardiff, when the ULCC starts flights from Milan Malpensa and Bucharest in October," says Watkins. "The route to Romania is the first time that this country market has been served from Wales. In addition Ryanair has extended its twice-weekly summer season operation to Faro into the winter season." Completing a trio of winter schedule enhancements, KLM will reintroduce its third daily service to its Amsterdam hub from 30 October. "Having that increased connectivity for our passengers means less people having to travel to England to access their global destination of choice," enthuses Watkins.
Vegas winning streak
While in Las Vegas this week, Watkins has hopes that his route development winning streak continues. "Attending World Routes gives us the opportunity to meet global carriers which don't always attend the regional events. On that basis, we are primarily targeting meetings with US and Canadian carriers. With an annual potential market of over one million passengers to North America, and a supportive tourism authority in Visit Wales here with us the event, we have a lot to talk to them about!" concludes Watkins.