Central Asia to Europe capacity at record high due to Russia and Türkiye; Tashkent-Istanbul IST top route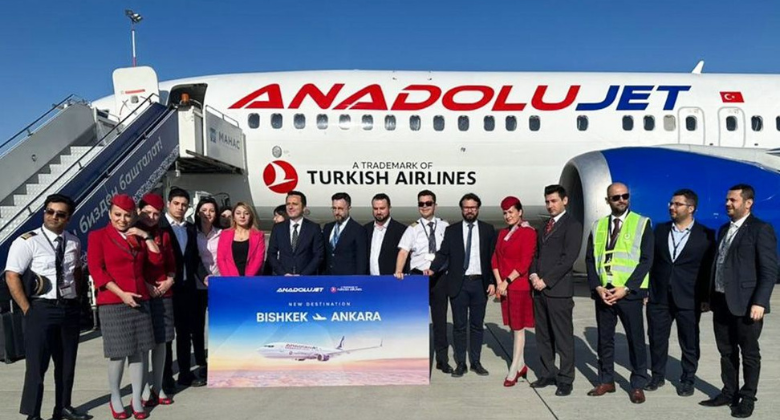 Central Asia is not a region which is often discussed in aviation terms. The four most populous nations are Uzbekistan (27 million people), Kazakhstan (18 million), Tajikistan (seven million) and Kyrgyzstan (six million). Between them, they have almost five million Europe seats this April-October, of which European Russia and Türkiye account for 94%.
Five million Europe seats this summer
According to schedules data supplied by airlines to Cirium, Uzbekistan is the leading market (1.58 million one-way seats), then Kazakhstan (1.39 million), Tajikistan (1.06 million) and Kyrgyzstan (930,000). Historically, there has often been a battle between Uzbekistan and Kazakhstan for the largest market. Since 2010, Kazakhstan has been larger on nine occasions, but not recently.
When the four countries are combined, Europe capacity has risen by a very strong 41.2% versus April-October 2019. It is one of the world's best performing regions. The expansion is because of considerable growth to the two already leading markets: European Russia (+40.3%) and Türkiye (+92.4%). The pair now account for 94 in 100 Central Asia-Europe seats, up from 87 in 2019.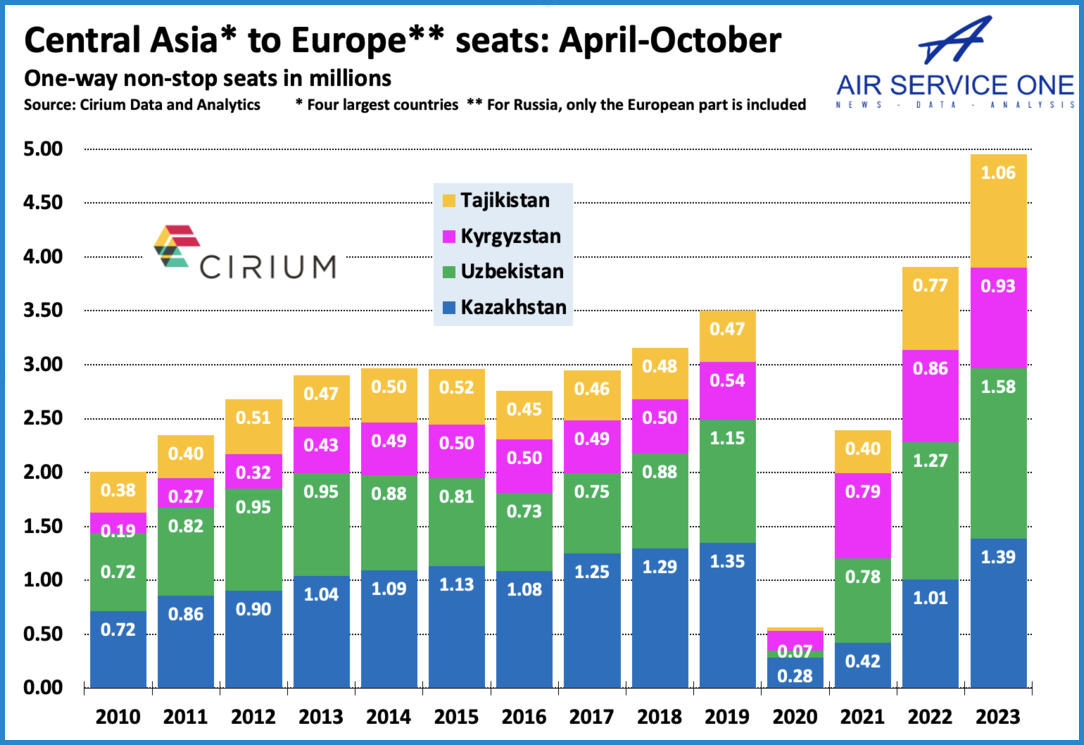 Tashkent is the leading airport to Europe
Cirium informs that 27 airports in the examined four countries have Europe flights. Continuing the 'rivalry', 10 in both Uzbekistan and Kazakhstan do, along with four in Tajikistan and three in Kyrgyzstan.
Tashkent, the Uzbek capital, is the most served, helped by strong growth versus the pre-pandemic 2019. It is mainly because of Uzbekistan Airways (+32.5%), Turkish Airlines/AnadoluJet (+67.3%) and Aeroflot (+21.7%).
Tashkent's Europe network comprises 19 destinations. They now include Ankara, introduced by AnadoluJet on 23 April 2023 (weekly), and Nizhny Novgorod, started by Uzbekistan Airways on 28 March 2023 (2-weekly).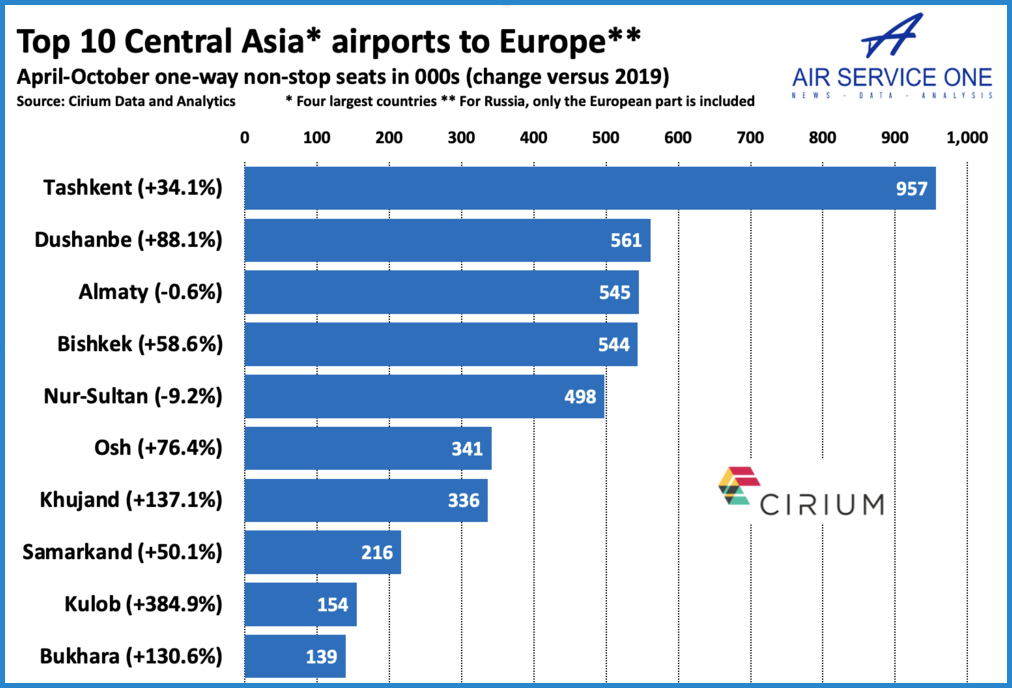 Tashkent to Istanbul IST tops Europe network
The four Central Asia countries have 148 European airport pairs this April-October, based on having at least 1,000 one-way seats. Tashkent to Istanbul IST has more capacity than any other. At 3,370 kilometres, it has 38-weekly July flights: 19 by both Uzbekistan Airways and Turkish Airlines. They have risen by 10-weekly versus 2019.
While six of the top 10 airport pairs involve Russia, things would be different at city level. Then, Tashkent-Moscow would be first, with 407,000 one-way seats and 56 weekly non-stop July flights. Some 32 are to DME, 14 to VKO and 10 to SVO. In all, Uzbekistan Airways has 32-weekly Moscow services, Aeroflot 10, Utair 7, Qanot Sharq 4 and Azimuth 3-weekly.