Chania had record passengers in 2022 and will beat it this year; adds 3 carriers but Ryanair remains top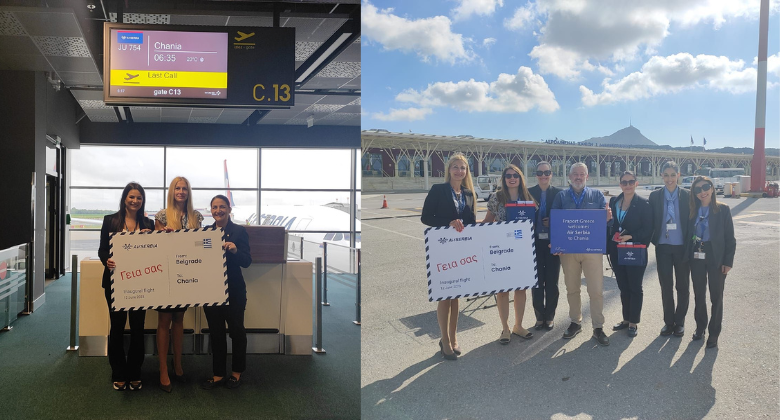 Chania is the second most populous city on the Greek island of Crete. Enormously revolving around inbound tourism, Chania – 150 kilometres from the capital Heraklion – welcomed 3.29 million passengers last year. It was the country's sixth-busiest airport. Never before had it had so many passengers, exceeding its previous traffic record – held in 2017 rather than 2019 – by a respectably strong 9.0%.
Judging by passengers in the first five months of 2023, plus capacity in the essential July-September 2023, this year will exceed 2022 traffic. It has been helped by the arrival of Icelandair, Air Serbia and Animawings, together with more than 15 new routes, mainly by incumbent carriers.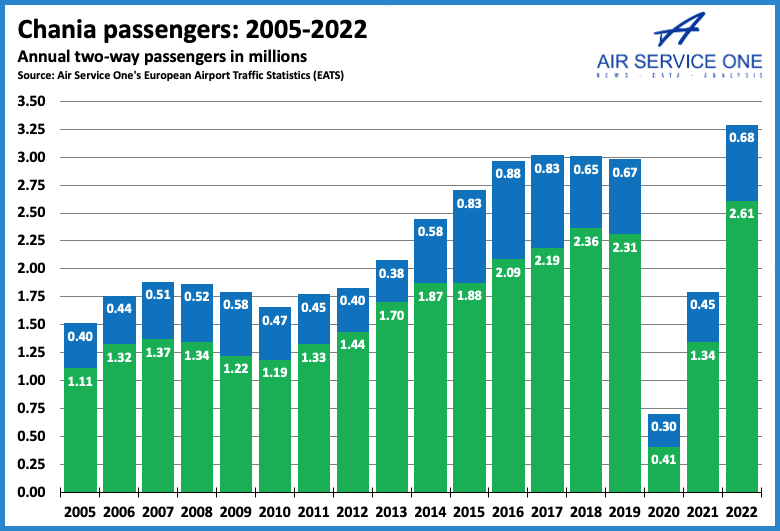 Eight in 10 passengers were international
The increase was entirely because of international passengers, which rose to 2.61 million, very much the most to date. In contrast, the domestic market remained more than a fifth lower than its peak despite only two destinations: Athens and Thessaloniki.
These changes meant the international proportion of traffic rose to the highest level (79.4%) since 2013 (81.8%). This further increased already very high seasonality. The peak month of August had 200,000 more passengers (620,000) than January-May and November-December combined.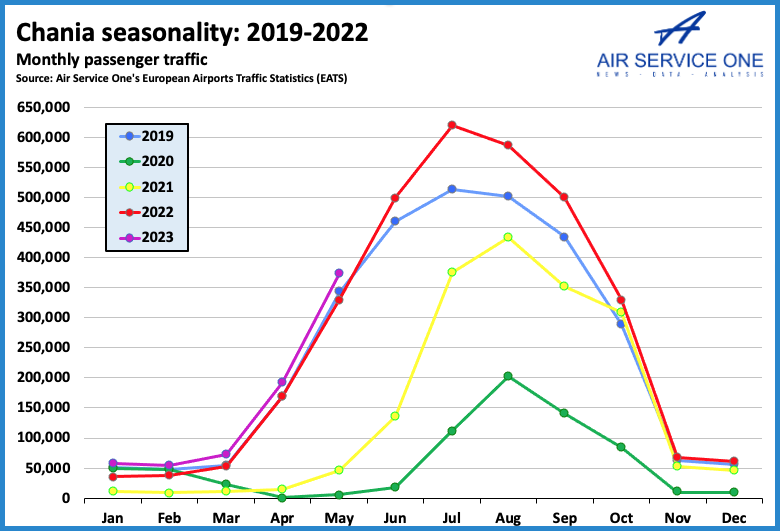 Ryanair is the leading airline in August
Analysis using Cirium schedules information data tells that Ryanair is more than twice as big as the second largest airline in August. The ULCC, which first served Chania in May 2011, has 36 routes from the airport. The domestic link to Thessaloniki and the Cypriot destination of Paphos are its joint top (5-weekly each).
While new carriers Icelandair, Air Serbia and Animawings are not, of course, among Chania's bigger operators, they add to the airport's portfolio. Icelandair launched Keflavik on 2 June (weekly), 4,450-kilometres away and very much Chania's longest route. Air Serbia inaugurated Belgrade on 12 June (3-weekly), while Animawings starts Bucharest on 29 June (weekly).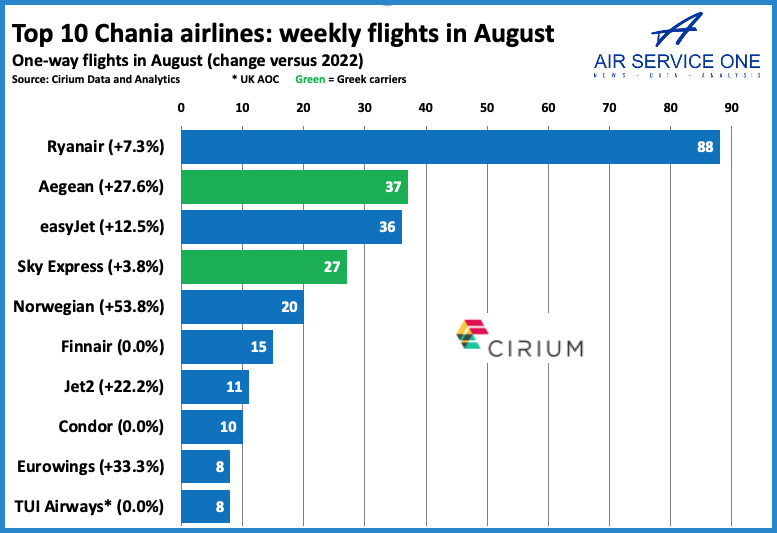 70+ scheduled destinations; Greek capital by far number-one
Chania has more than 70 scheduled destinations in August, plus a raft of charters, especially to Scandinavia, a very popular source market for Chania. However, it is Athens, just 265 kilometres away, which is the most served. It has 63 weekly August flights by Aegean (35), Sky Express (25) and Ryanair (just 3). For international flights, Finland's capital leads at airport level, with Finnair's 15-weekly joined by Norwegian's 3-weekly. At city level, London is first (34-weekly), with the market dominated by easyJet.