Cologne welcomes two new carriers as Eurowings and Ryanair fight it out for the top spot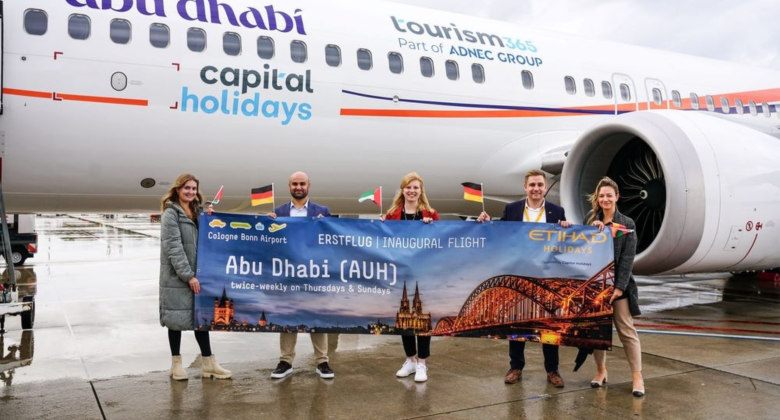 Cologne Bonn is Germany's sixth-busiest airport this winter. The latest Cirium data shows that it has 1.86 million departing seats, which is a quarter lower than in W19. While the North Rhine-Westphaliaairport's recovery has been impacted by Eurowings' cuts and the exit of easyJet – previously the fourth-largest carrier – in particular, it has benefited from various new routes and airlines.
Regains British Airways; welcomes Smartwings and Nile Air
British Airways returned from London LHR (12-weekly) on 30 October after a 17-year absence. It competes directly with Eurowings (18-weekly) and indirectly with Ryanair to STN (16-weekly in November). BA last served the 535-kilometre airport pair in March 2006, although it operated winter seasonally from LGW between November 2018 and March 2020.
On 19 October, Smartwings – a new carrier at Cologne – launched Abu Dhabi (2-weekly) on behalf of Etihad Holidays. The 4,990-kilometre route uses the 737 MAX 8. It started four days after Nile Air – another new airline – inaugurated Cairo (2-weekly), last served on a regular basis by airberlin in 2010. Other recent additions and coming routes include:
24 June: Air Arabia Maroc, Tangier (weekly in winter)
29 October: Ryanair, Agadir (2-weekly); Agadir was last served by Air Arabia Maroc in October 2019
30 October: Wizz Air, Suceava (2-weekly); brand-new from Cologne
6 December: Jet2, Birmingham (2- to 4-weekly); Birmingham last served by Flybe in March 2015. Jet2 will serve it for Christmas markets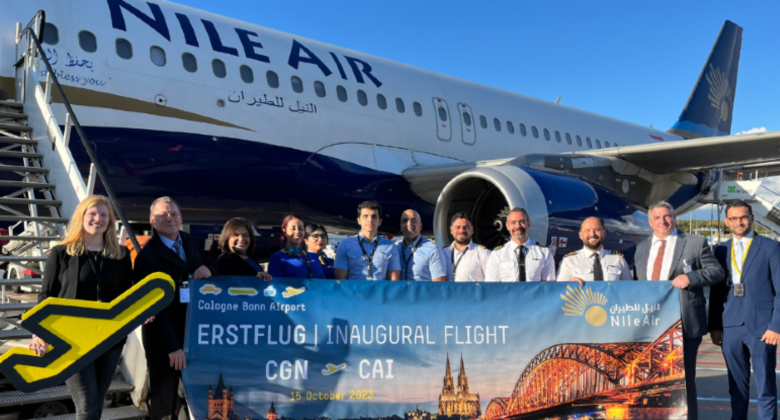 Eurowings and Ryanair fight it out for the top spot
Despite the various launches, Cologne's capacity comeback has primarily been slowed because Eurowings has almost half as many available seats as it did before the pandemic. Eurowings' W23 network comprises 32 destinations (based on having 10+ flights), one more than Ryanair. Cologne remains Eurowings' fourth-busiest airport, while it is 43rd for Ryanair.
Eurowings has almost 30% of Cologne's seats this winter, around 11 percentage points lower than in W19. While it was previously by far the airport's largest operator, relatively little capacity now separates it from Ryanair.
Cologne is served by various full service or network airlines, among them Aegean (returned in June 2022 after an eight-year absence), Air Serbia (started in January 2022), Austrian, British Airways, Iran Air, Lufthansa and Turkish Airlines. However, the airport is – of course – primarily about (U)LCCs, which Cirium tells have about  three-quarters of seats this winter.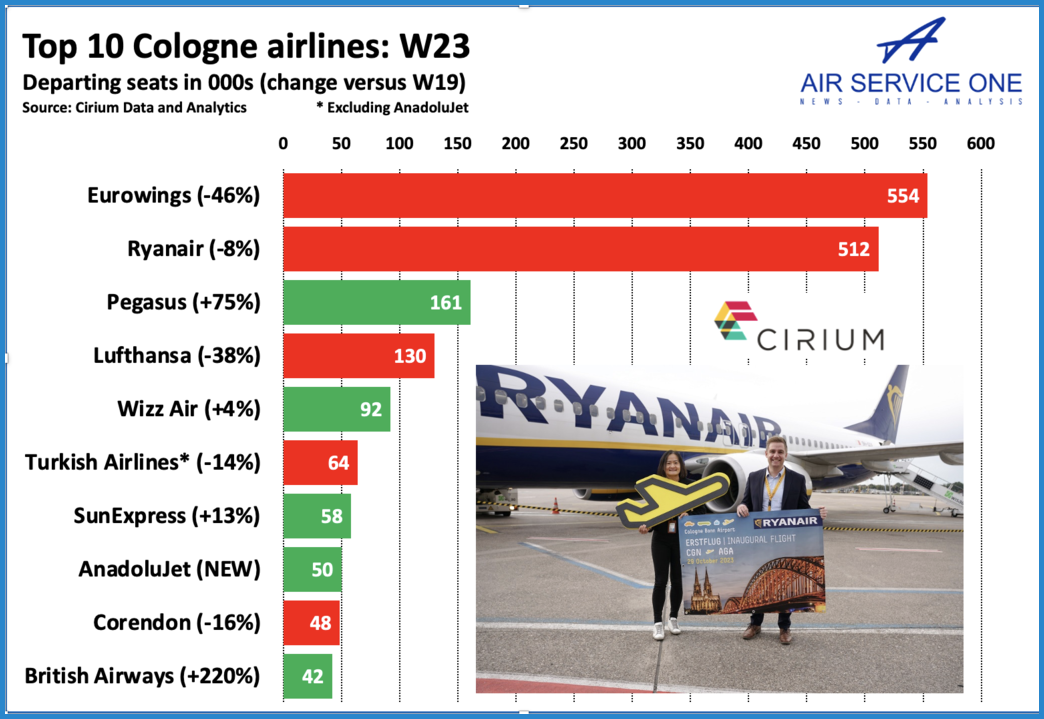 Istanbul SAW leads
Analysis of Cirium data show that Cologne has non-stop flights to 80+ destinations in 35 countries, of which Turkey has more seats than anywhere else. It has been helped by fast growth (seats are about 40% higher than in W19), the considerable decline in domestic flying (seats -67%) and far shallower growth to Spain (+10.5%).
The enduring popularity of Turkey is driven by the huge Turkish diaspora and number of German Turks in North Rhine-Westphalia, along with the popularity of Antalya as an inbound tourist destination and Istanbul's two airports for onward connectivity.
Cologne-Istanbul SAW has more capacity than any other market. Capacity more than doubled versus W19 from the June 2020 arrival of AnadoluJet, the Turkish Airlines unit, which only started flying internationally that year. Its entry came three months after defunct Onur Air ended Istanbul IST-Cologne. In mid-November, SAW is served 34-weekly by Pegasus (22) and AnadoluJet (12).