Copenhagen Airport readies for exciting year ahead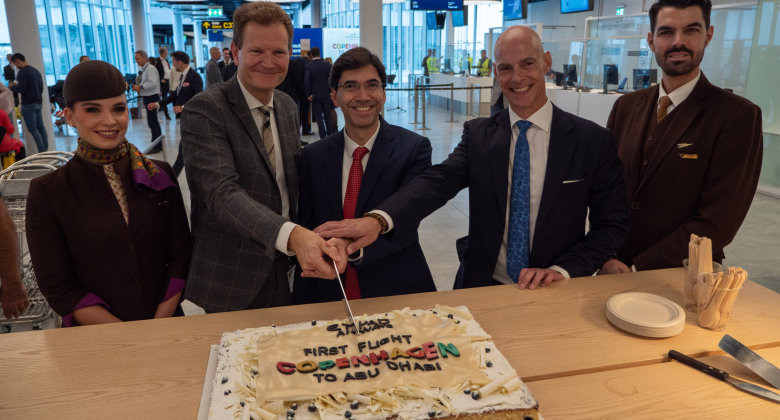 Copenhagen Airport is buzzing with optimism as it gears up for the 2024 season following a successful Routes World event in Istanbul, which saw over 60 airline meetings. The airport is all set to unveil new destinations and increased flight frequencies for 2024, signalling strong demand and growing interest in the Danish capital.
What's more, the airport is poised for exciting developments with Scandinavian Airlines joining the SkyTeam alliance, opening doors to new opportunities for airline partners. The Copenhagen Airline Sales team is committed to closely monitoring this change and assisting partners in ensuring their continued growth in Copenhagen's dynamic aviation landscape.
The Copenhagen team has also prepared for the Slot Conference in Dubai, where they will engage with scheduling teams to solidify plans for the promising 2024 season.
At IATA 153, you'll have the chance to meet key team members driving these initiatives:
Johan Laurberg Lund Kofoed - Senior Route Development Manager, EasyJet, Europe & Africa
Kasper Wiinberg – Senior Route Development Manager, Ryanair, Middle East
Morten Poulsen - Senior Manager, Business Development, SAS, Domestic & Americas
Simon Nathan - Senior Manager, Commercial Strategy & Route Development, Norwegian, Asia
Copenhagen Airport eagerly anticipates the Slot Conference in Dubai as a platform to connect with slot coordinators, airlines, and industry peers to explore future business opportunities in Copenhagen's thriving aviation sector. It's a dynamic, exciting time for the airport and its partners, and they are ready to soar to new heights in 2024.