Copenhagen Airport Strengthens network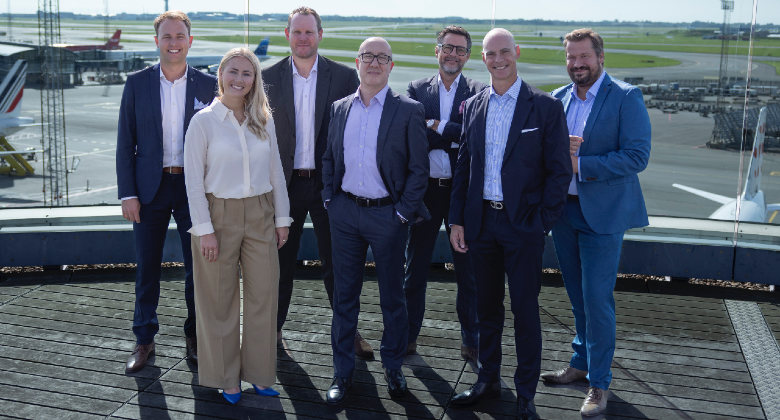 Copenhagen Airport and their partner airlines have shown resilience in the face of adversity as they rebound strongly, offering passengers more routes than in 2019, despite the war in Ukraine and the partial closure of Russian airspace.
Copenhagen has added exciting new destinations such as Addis Ababa, Abu Dhabi and Montreal to its roster of direct routes. Equally exciting is the return of iconic cities such as Delhi, Shanghai, Tokyo, and Miami to its network.
The transatlantic traffic segment has been a standout success story for Copenhagen Airport this year. Travellers now have access to an extensive network of destinations in the United States and Canada, including Chicago, Los Angeles, Miami, Montreal, New York (both JFK and Newark), San Francisco, Toronto, and Washington. With partnerships from leading carriers such as SAS, Air Canada, and Delta, transatlantic travel from Copenhagen has never been more convenient. Looking ahead, the anticipation is building as American Airlines is set to join this esteemed list with nonstop flights to Philadelphia starting next summer.
Copenhagen's connectivity to Asia is another area the route development team has been working on and the airport now offers direct flights to Delhi, Bangkok, Beijing, Shanghai, Singapore, and Tokyo. It is committed to further enhancing this network by increasing frequencies and adding new destinations. The prospects for a robust travel market between Copenhagen and Asia appear exceptionally promising.
In Europe, SAS, Norwegian, Ryanair, easyJet, Air Baltic, Volotea, Wizz Air and others have added new routes and destinations and are promising strong growth into next year - it's a very exciting time if you want to go away somewhere for a quick break.
Copenhagen Airport itself is continuing to develop the passenger experience with an ongoing expansion of Terminal 3, which will deliver more space airside for passengers, retailers and F&B, as well as an enhanced passport check area and new lounge spaces. On arrival, there will be a much-improved baggage reclaim area. The Copenhagen Airport team at this year's Routes World:
Morten Mortensen - Senior Director of Airline Sales & Route Development
Morten Poulsen - Senior Manager, Business Development, SAS, Domestic & Americas
Simon Nathan - Senior Manager, Commercial Strategy & Route Development, Norwegian, Asia
Johan Laurberg Lund Kofoed - Senior Route Development Manager, EasyJet, Europe & Africa
Kasper Wiinberg – Senior Route Development Manager, Ryanair, Middle East
Helene Baek – Airlines Sales & Event Manager
Christian Boed – Airline Sales Marketing
They look forward to meeting and cooperating with new and existing partners at this year's Routes World conference.
You can join them at stand M80, for a chat and a freshly squeezed juice or a coffee.