Copenhagen leads Oslo and Stockholm to be busiest Nordic/Baltic airport in July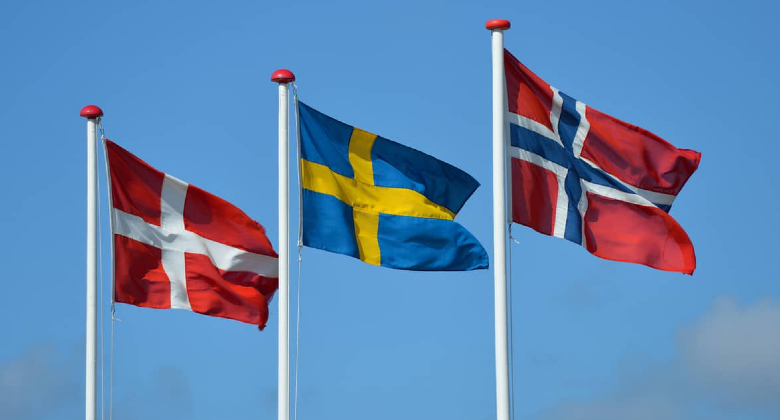 July passenger data collected for airports across the Nordic and Baltic nations shows that Copenhagen was the region's busiest airport with 1.23 million passengers, ahead of Oslo with 1.02 million passengers. Stockholm's main airport was in third place with 880,000 passengers. Each of these three capital city airports has now recovered between 35% and 40% of its July 2019 traffic.
A total of 16 airports in the Nordic and Baltic region handled at least 100,000 passengers in July. Of these, six were in Norway (shown in red) and three were in Sweden (shown in blue). The majority of these airports have recovered between 35% and 55% of their 2019 traffic. However, there are three significant exceptions. Helsinki in Finland has recovered only 17% of its pre-pandemic traffic, while both Bodø and Tromsø in Norway have recovered between 80% and 90% of their traffic. These airports are dominated by domestic traffic which is subject to far fewer travel restrictions.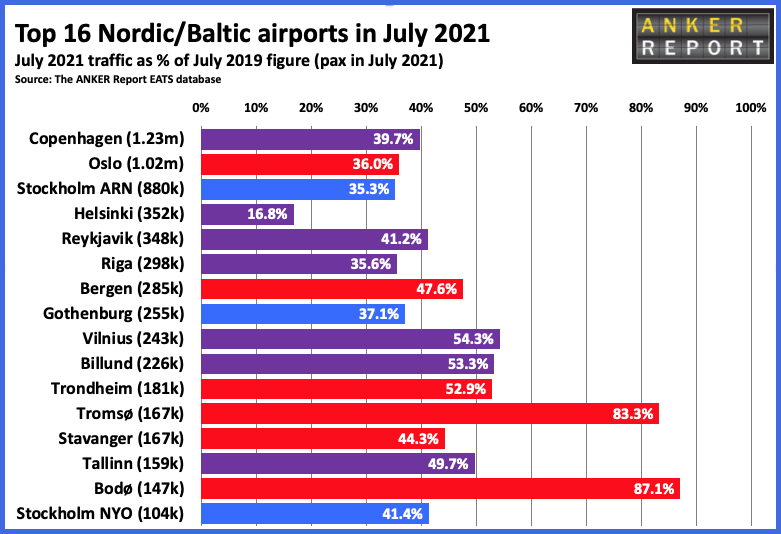 At a national level, traffic across all Norwegian airports in July was at 45% of 2019 levels, compared with 42% in Denmark, 37% in Sweden and just 18% in Finland. Among the Baltic states Lithuania is at 55%, Estonia is at 50%, and Latvia at 36%.