Delta now serves over 50 destinations non-stop from Boston; vying with JetBlue to be #1 at airport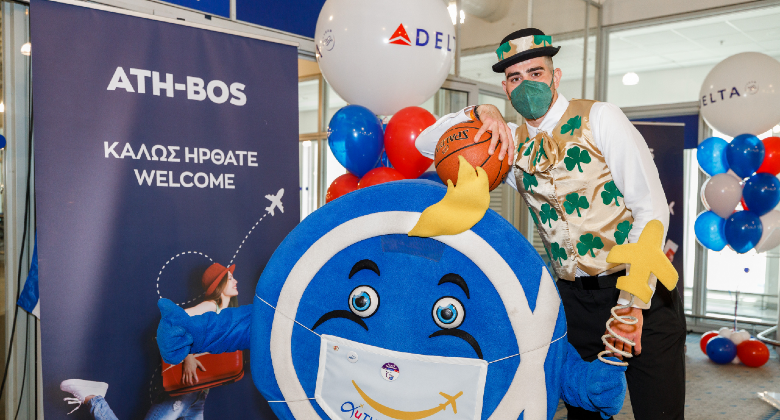 For Delta, Boston Logan Airport is its ninth busiest, with just under 1,000 departures per week in July. This generates over 120,000 weekly departing seats. Atlanta remains the airline's busiest airport with three times as many departing seats as its next biggest airport, Minneapolis/St. Paul. However, New York would rank second if the capacity of both JFK and LaGuardia were combined.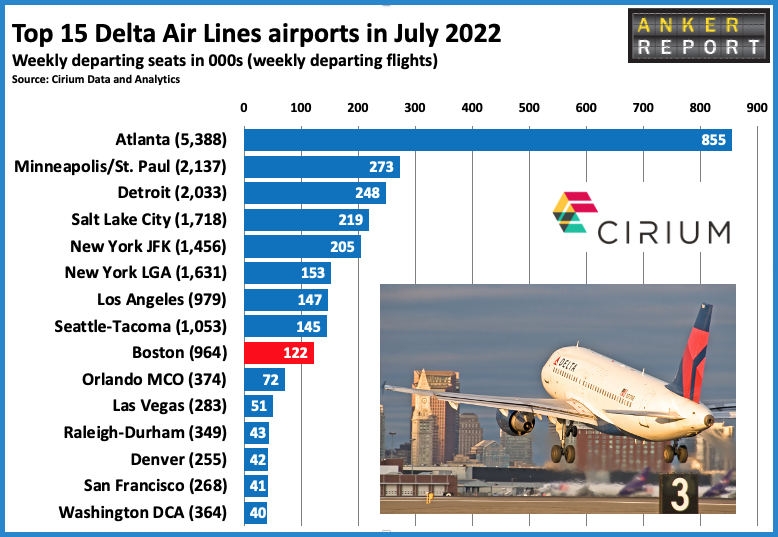 Battling with JetBlue to be #1 in Boston
Delta and JetBlue are evenly matched at Boston regarding both weekly flights and seat capacity, though Delta currently just has the edge in both. Prior to the pandemic, JetBlue was around 30% bigger. However, between July 2019 and July 2022, JetBlue has cut capacity by 15%, while Delta has increased its seat offering by 14%. Third ranked American, has increased its capacity by 9% in the last three years, but is still only around two-thirds the size of Delta and JetBlue at the airport.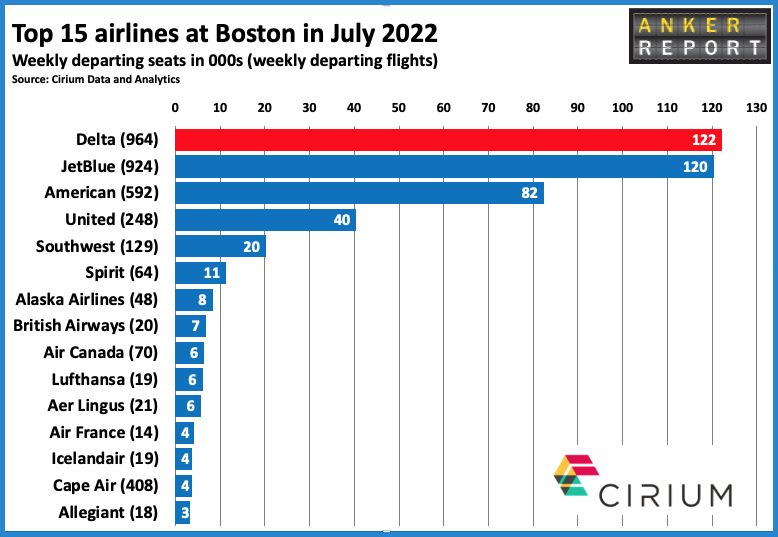 Now serves over 50 destinations non-stop
The SkyTeam carrier recently launched three new routes from Boston on 11 July:
Baltimore/Washington: 22-weekly, competing with Southwest (47-weekly) and JetBlue (20-weekly)
Denver: daily, competing with United (35-weekly), JetBlue (14-weekly), Southwest (8-weekly)
San Diego: daily, competing with JetBlue (14-weekly), Alaska Airlines (daily)
As a result, Delta now serves 52 destinations non-stop from the Massachusetts facility. Earlier this summer it had also added international service to Athens and Tel Aviv (both 3-weekly).
During 2021, Delta had also added new non-stop service from Boston to Bangor (Maine), Charlotte (North Carolina), Dallas/Fort Worth (Texas), Hilton Head Island (South Carolina), Reykjavik (Iceland), Rome FCO (Italy) and Traverse City (Michigan).
In terms of weekly ASKs (Available Seat Kilometres) which takes into account sector length, aircraft size and weekly frequency, Delta's most important routes from Boston are to Atlanta and Amsterdam. Of the top 20 routes by ASKs, nine are international services (shown in red), including the new Athens and Tel Aviv services.