Domestic and international traffic in Mexico above 2019 levels this summer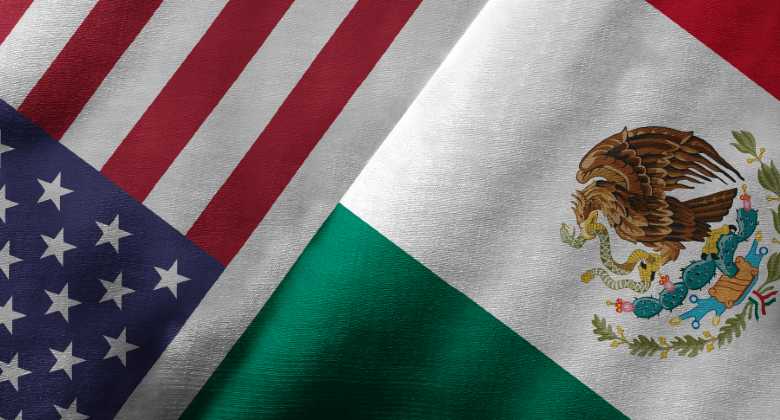 Demand for air travel in Mexico has recovered strongly according to government passenger statistics. During the period April to July 2022, the country's airports have seen both domestic and international demand at record levels, beating the previous high in 2019. Although demand was down over 90% in April and May 2020, thereafter demand picked up quickly, as the country adopted a less restrictive approach to air travel than many others. By the end of 2020 domestic demand was already back at 65% of pre-pandemic levels.
By the end of 2021, demand was almost back to normal, though the Omicron variant meant that growth versus 2019 was only achieved in March 2022 for the first time. Since then, traffic has grown by between 2% and 7% each month versus 2019.
Three major players in the domestic market
Since the demise of Interjet in 2020, Mexico's domestic market has been dominated by three carriers. Volaris is the leading carrier, typically handling between 40% and 45% of all domestic traffic. Then comes Vivaaerobus, which has seen its share of the market rising steadily in the last 18 months and now stands at just over 30%. Flag-carrier Aeromexico, combined with its regional subsidiary Aeromexico Connect, has a further 25% of the market.
In July, over 5.3 million passengers flew on domestic routes. The only other time over five million passengers had been carried in a month was July 2019. The record annual figure of 53.5 million domestic passengers (set in 2019) looks set to be well beaten in 2022.
American is leading international airline
The number of passengers on international flights to/from Mexico reached a record 4.73 million in July 2022, beating the previous record of 4.63 million in January 2020. The busiest airlines in July were American with 729k passengers, ahead of Aeromexico (645k), United (530k), Volaris (458k) and Delta (305k). The share of international traffic carried on Mexican airlines has been steady at 27% in each of the last three months (May, June and July).
New airport for Mexico City opened in March
Mexico City's newest airport, Felipe Ángeles International Airport (IATA code NLU), opened earlier this year on 21 March. Initially, Mexico's three main airlines each operated daily service to two domestic destinations, with no route overlap. By the end of September, Volaris was operating 11 routes, Aeromexico six and Vivaaerobus seven, with eight of the 14 domestic destinations served now offering customers a choice of carrier.