Doncaster Sheffield Airport set to close soon after 17 years and almost 16 million passengers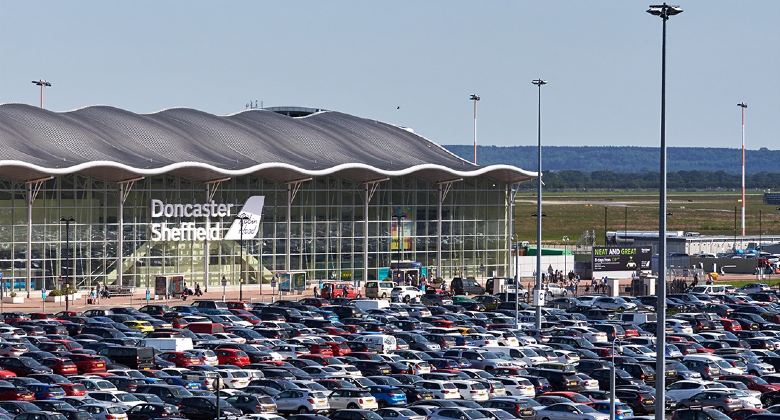 The future of Doncaster Sheffield Airport (IATA code DSA) in the UK appears to have been sealed with the announcement this week that the owners, Peel Group, have determined that the airport has a fundamental lack of financial viability. As a result, flights are set to end in early November.
The airport, opened on 28 April 2005, was the former site of RAF Finningley, and has one of the longest runways in the country. Although the airport almost reached one million passengers in its first full calendar year of operation, in its busiest year (2019) it only handled 1.41 million passengers. However, there are plenty of UK regional airports that continue to operate in the UK with fewer passengers. In total, by the time the airport closes it will have welcomed almost 16 million passengers.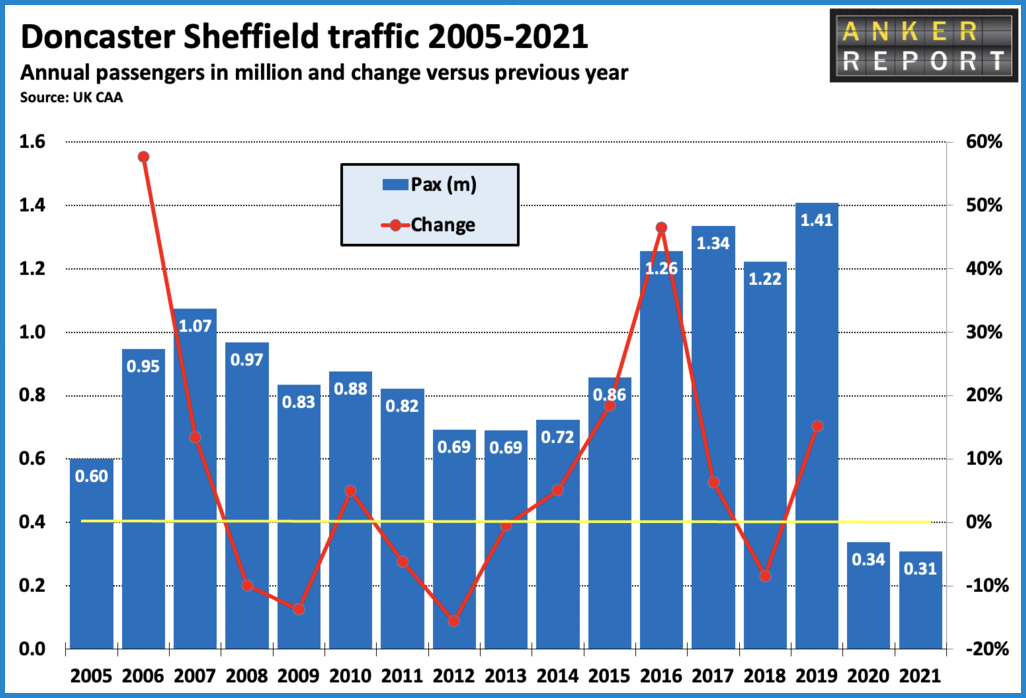 TUI Airways (operating as Thomsonfly when the airport opened) has been the leading airline at the airport over the years, offering around 4.4 million departing seats from the airport in the 17-plus years that the airport will have operated. The airline has been the only constant in DSA's scheduled service history. According to Cirium data, the airline has offered flights to around 50 destinations in total, including some long-haul destinations.
Wizz Air was second biggest carrier
Wizz Air has been the second biggest carrier with around 3.4 million departing seats. It started serving the airport in 2006 and has served around 30 destinations in total. Many of these destinations were in Central and Eastern Europe, but it also offered 'sun' flights to the likes of Alicante, Faro, Malaga, Palma de Mallorca and Tenerife TFS. These routes became viable when Wizz Air made the airport a designated base in October 2020.
Flybe operated a two aircraft base from DSA from the start of the S16 season to the end of S19. It used its E190s and E195s to serve 13 destinations. These were a mix of summer sun holiday destinations (Alicante, Faro, Malaga and Palma de Mallorca), city breaks (Amsterdam, Belfast BHD, Berlin TXL, Dublin, Düsseldorf and Paris CDG), UK leisure routes (Jersey and Newquay) and one ski route (Chambery).
Ryanair offered 580,000 seats from the airport between 2005 and 2014. It only ever had six routes, with Dublin accounting for 45% of capacity. The other routes were Alicante, Faro, Girona, Pisa and Tenerife TFS. easyJet has had even less of a presence at DSA. In the airport's first winter it offered flights to Geneva, but then disappeared until 2010. On 19 April 2010 it opened a base at DSA and offered flights to Amsterdam, Barcelona, Faro, Palma de Mallorca and Prague. The airline's last flights at the airport operated in early 2011.
Aer Lingus served DSA from Dublin in 2010, 2015 and 2016, while local carrier Links Air served Belfast and the Isle Of Man in 2014 and 2015 using 19-seat Jetstream 31s.
Alicante is #1 all-time route
Analysis of Cirium schedule data shows that the leading route in the history of DSA is Alicante, with almost 640,000 departing seats. The top 15 routes are a mix of holiday routes to Portugal and Spain, popular city break destinations and seven destinations in Central and Eastern Europe (shown in pink), of which five are in Poland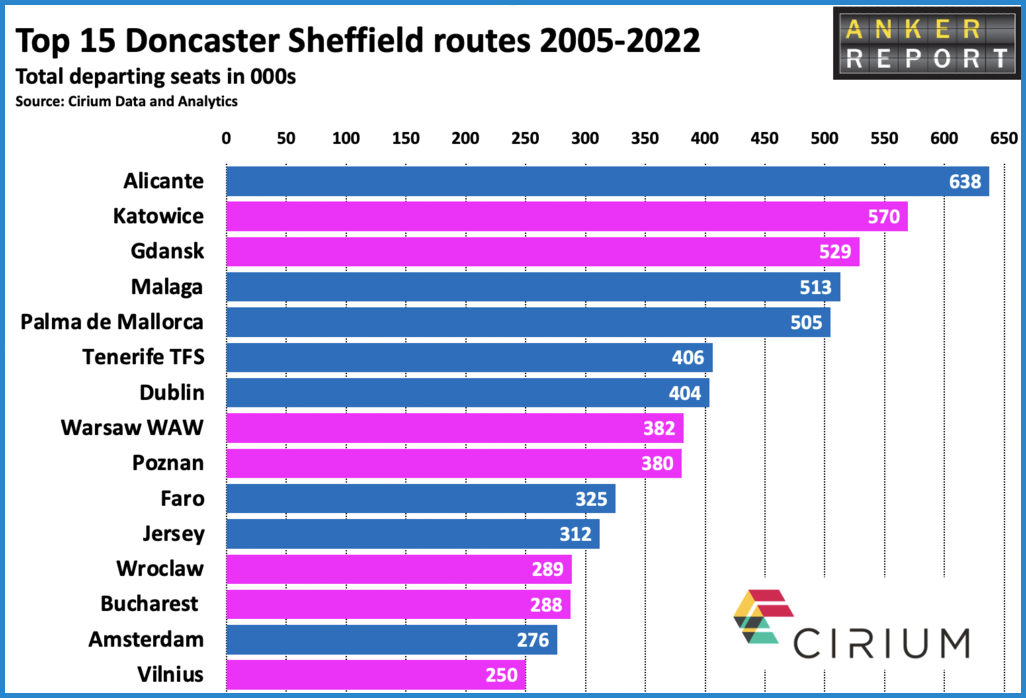 Competition from other airports
DSA is located 45 kilometres west of Humberside Airport, 60 kilometres south-east of Leeds Bradford Airport, 75 kilometres north of East Midlands Airport and 90 kilometres east of Manchester Airport. While DSA may have a reasonable catchment area in terms of population living within one or two hours, many of those people will be living closer to one of the other airports.
While the future of the airport remains uncertain, it is to be hoped that the terminal building will be successfully repurposed.