Dublin Airport: Leading the way with passenger-focused and sustainable initiatives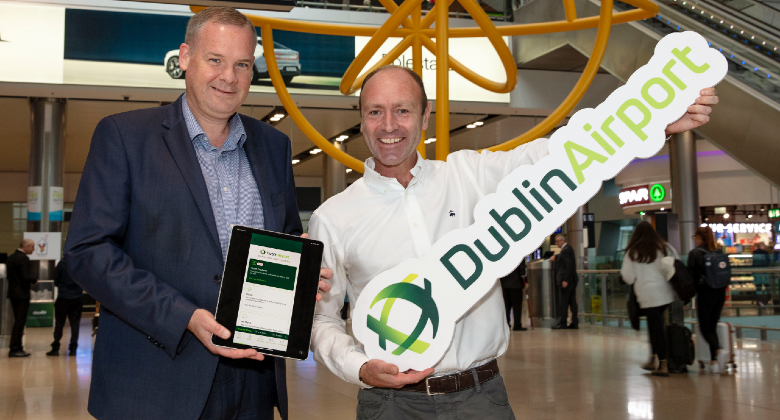 Dublin Airport is making headlines with its innovative and sustainable strides in the aviation industry. In the spirit of passenger-focused excellence, the airport has embarked on a transformative journey, creating an experience that is enjoyable and eco-conscious.
Dublin Airport has taken a bold step forward with the launch of "Dublin Town To Go," a checkout-free store in Terminal 1 Arrivals, powered by a much-improved Dublin Airport app. Driven by cutting-edge AI technology, this concept store redefines convenience for passengers, offering a diverse range of products, from coffee and pastries to essentials. This innovation not only enhances the passenger experience but also sets a new standard for airport shopping. Passengers can easily provide feedback and offer ratings on their journey through the official Dublin Airport app, ensuring that their experiences continually improve.
Recognising the importance of sustainable transportation, Dublin Airport is actively seeking partnerships with bus operators. The goal is to provide passengers with high-capacity, high-frequency, and competitive public transport options that serve as attractive alternatives to private cars. This initiative underscores the airport's commitment to promoting green travel options while also improving connectivity and frequencies for passengers.
Dublin Airport has also invested significantly in its commitment to sustainability. With an ambitious goal of achieving net-zero emissions by 2050, the airport is already making substantial progress. It is switching to Hydrotreated Vegetable Oil (HVO) for refuelling aircraft delivery vehicles. By opting for HVO over diesel, the airport anticipates an annual reduction of around 1,000 tonnes of CO2 emissions, highlighting its dedication to combatting climate change and providing a greener experience for passengers.
Dublin Airport has continued to streamline the passenger experience, with speedy processing at security screening continuing to be a top priority. An impressive 97% of passengers are now navigating security in under 20 minutes. This is a testament to the airport's focus on providing top-notch customer service, a fact underscored by its impressive jump in the CXi Customer Experience rankings.
Ireland's premier gateway has introduced two innovative tools to capture passenger feedback to continue enhancing the overall airport experience. The "Rate My Airport" feature on the Dublin Airport app gives passengers the opportunity to provide real-time feedback and flag issues. In addition, a "Passenger Panel" meets face-to-face with airport executives to understand passenger needs and identify areas for further improvement. These tools complement the successful 15-point Better Dublin Airport improvement plan and have contributed to its rising passenger satisfaction levels.
Dublin Airport's approach to combining technological innovation, sustainability, and a strong commitment to customer service sets an example for the aviation industry. As the airport continues to evolve and improve, these measures will enable it to continue providing a superior, eco-conscious, and enjoyable travel experience for all its passengers.