"Easy Come, Easy Go", Capital Region travelers prefer BWI Marshall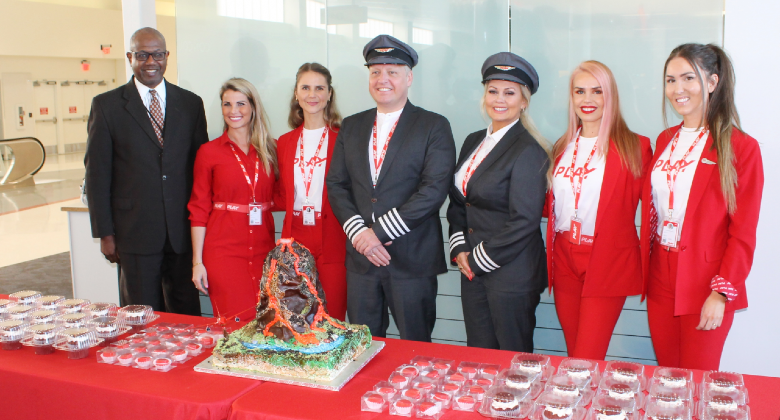 Baltimore/Washington International Thurgood Marshall Airport is the largest airport in the U.S. Capital Region, serving the thriving cities of Washington and Baltimore. The 2020 census showed that the region has grown to 10 million people, becoming the third largest metro area in the U.S.
Airlines favor the Capital Region because of the unique aspects of its population.  The area leads the nation in education, with residents nearly twice as likely to have advanced degrees  compared to the national average. The level of education translates to higher household incomes, with the residents of the Capital Region ranking second nationally. The Capital Region is also home to a large diplomatic and expat community, with more than one in six residents born internationally. All of these factors combine to give Capital Region residents the highest propensity to travel among U.S. cities.
Travelers prefer BWI Marshall because it is the region's "Easy Come, Easy Go" airport. BWI Marshall sits along the parallel highways connecting the two major cities,  10 miles south of Baltimore and 25 miles north of Washington.  The region's other international airport lies to the west, also 25 miles from DC.  The extensive highway network allows over 6 million local residents to live within an hour's drive of BWI Marshall, which is over 1 million more than those living within an hour of the airport to the west. Additionally, BWI Marshall hosts the region's only major airport train station, with high-speed trains whisking passengers to DC in 23 minutes or to Baltimore in 11 minutes. Once at the airport, the single-terminal design makes the building quick and simple to traverse, with short waits both at security checkpoints and in the international arrival hall.
Passengers love that BWI Marshall is the most economical option in the region, with affordable public transportation and reasonable parking rates. The retail and dining options include many Capital Region favorites, as well as a street pricing policy.
With respect to air service, BWI Marshall led the pandemic recovery in the Capital Region.  Southwest launched eight new routes during the pandemic, while Frontier launched four, and Allegiant, Delta, and Spirit started one each.  International carriers returned to the airport in 2022, with Air Canada, British Airways, Condor, and Icelandair restarting suspended routes. Early 2022 also welcomed the arrival of recent startups Avelo and Play, with the Icelandic carrier granting BWI Marshall the honor of being its first point of entry into North America.