easyJet, Aegean, Ryanair, Qatar, Emirates, Saudia – they're seeing BHX's potential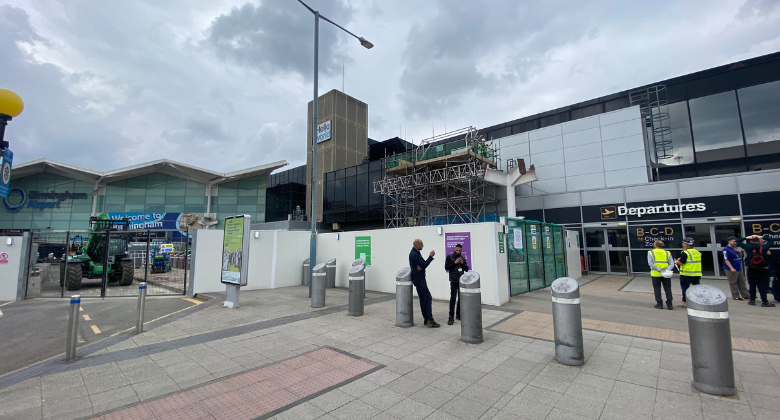 Birmingham Airport (BHX)'s core catchment is the Midlands, an area of the UK home to more than 10 million people. An economy the size of Portugal's. The demand this significant market provides continues to hold up after a year of post-Covid recovery followed by a 'cost of living' crisis which threatened to puncture it.
Consumer analysis by Deloitte in the latter half 2022 reported how Brits, despite tightening purse strings, were minded to prioritise holidays over other luxuries like going out for meals or drinks. So far in 2023/24, this projection is proving correct. Customers numbers remain strong. This year BHX expects to equal or even exceed pre-Covid volumes.
All this at an airport which is currently a building site. BHX is undergoing a £40m upgrade, the primary purpose of which is a new, state-of-the-art pre-flight security screening area. Its improved efficiency will enable BHX to process more customers more quickly especially at peak times. It's set to be operational by June 2024. Until then, the existing hall, which will eventually become more airside food and beverage space, remains in use. And until then, existing air travel rules (liquids and laptops out of hand luggage etc) still apply.
There's more construction afoot. Two kilometres from BHX is HS2's Interchange station, from which, once complete in the early 2030s, customers will reach London's Old Oak Common, the UK's largest-ever train station, in a barely conceivable 32 minutes. A new rail-air link will connect Interchange station directly into the BHX terminal in six minutes.
"The advent of HS2 will solidify BHX's title as Britain's best-connected airport, sitting as it does at the heart of the rail and road networks," said Tom Screen, aviation director for BHX.
"A bright future is materialising for us and in the surrounding region - a region so glowingly showcased by last year's Commonwealth Games. Airlines are recognising this potential."
The most recent example is easyJet, who in May announced plans to base three aircraft at BHX from March 2024.
"EasyJet is a huge win for us, one we've been working on for many years," added Tom.
"This comes on the back of Aegean's recent return with twice weekly Athens services, and Ryanair announcing plans to increase its BHX-based aircraft from five to six."
It doesn't stop there. In the first week of July, BHX's direct Middle Eastern connectivity will expand dramatically: on July 1st, Emirates (twice daily Dubai) brings back its iconic A380 'superjumbo'; July 2nd, Saudia (thrice-weekly Jeddah) begins operating from BHX; July 6, Qatar Airways (daily Doha) returns following a Covid-induced absence.