Elevating the RNO Experience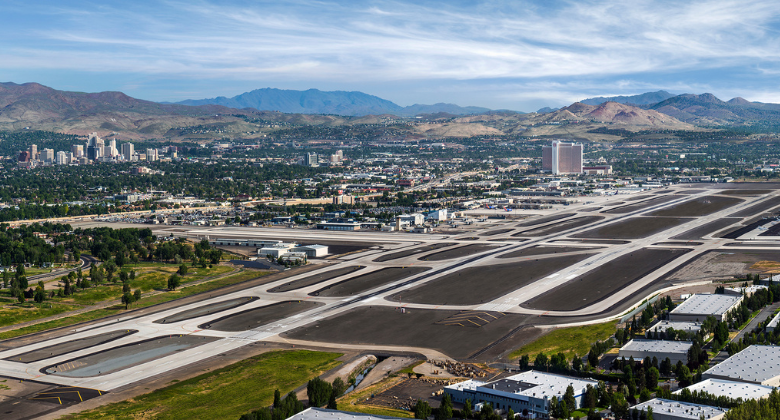 After record-setting passenger enplanements in 2023, the Reno-Tahoe Airport Authority (RTAA) is redefining air travel in the region for generations to come.
The volume of passengers starting their journey at the Reno-Tahoe International Airport (RNO) has increased significantly, with more than six billion dollars in capital investment from companies expanding their operations in northern Nevada over the past year. This has generated new high-wage jobs resulting in 30,000 people moving to the region.
With this uptick of in-migration and economic growth, there is a renewed focus on air service development at RNO. The RTAA is committed to retaining and growing the service we have and giving our community more options by expanding to new destinations. The following regional highlights demonstrate that more people are traveling for business and leisure and have more disposable income to do so:
The area has been steadily growing over the past decade, creating nearly 3,000 jobs from 30 companies in the past year. The Reno-Tahoe region is now ranked as a best place to live and to start a business.*
For the fifth consecutive year, the technology industry has been a leading driver of growth in the region, now representing 41% of companies in the area.*
The cost of living in northern Nevada is on par with the national average, with a household income increase of 50% over the last decade.*
An approved $1 billion dollar investment in airport infrastructure, known as MoreRNO, is coming at the perfect time to support the community and will provide decades of capacity to meet the needs of the growing region, which is the home to tech and electric vehicle giants like Panasonic, Tesla, and Redwood Materials. This ensures RNO has an increasingly important role as an economic driver and adds to the year-round outdoor adventure and always thriving tourism and gaming scenes offered in Reno-Tahoe.
Contact the RNO Air Service Team at airservice@renoairport.com or visit us at https://www.renoairport.com/doing-business/air-service-development/ to learn how your airline can be a part of elevating the RNO Experience.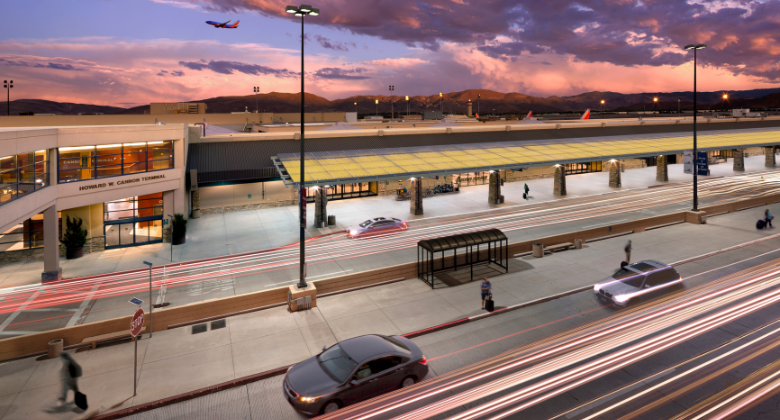 *Data provided by the Economic Development Authority of Western Nevada (EDAWN)