Europe faces a challenging summer of strong demand – the focus must be on delivery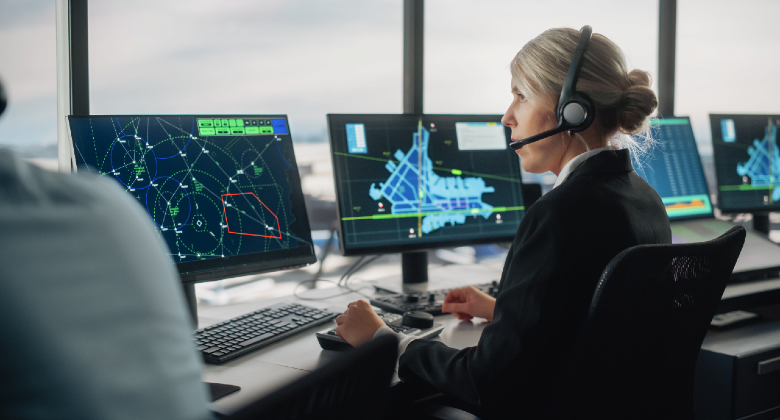 Europe faces many challenges this summer as it responds to surging demand for air travel. First quarter bookings data for May–September is up 40% on 2023, suggesting a very busy season ahead. The pressure will be particularly acute on Air Navigation Service Providers (ANSPs).
Rory Sergison, IATA's Head of ATM Infrastructure Europe, says that there are myriad challenges facing European airspace in the peak summer months.
"We can't predict what will happen or how our service partners, such as airports and ANSPs, will cope, and that makes it impossible for airlines to plan with certainty," he explains.
Russian, Moldovan, and Ukrainian airspace is closed, and traffic is being pushed south, overloading a south-eastern European corridor to/from Turkey and Greece that is set to be thick with tourist traffic to popular vacation destinations.
The Air Defender 2023 exercise in June will also need to be successfully managed, while the reopening of Asian markets will add new pressures.
"Industrial unrest in the system is also a challenge," says Sergison. "France is especially concerning as air traffic control officers (ATCOs) do not have to give details of their proposed strike action in advance. We've already seen their airspace at minimum service level cover and associated delays."
He adds: "You have to protect the consumer. You have to give them confidence and trust in the air travel ecosystem which requires everyone to work together."
The way forward
Collaboration, sufficient staffing, and accurate information sharing are all essential to minimise operational disruptions and their impact on passengers. The key is ensuring that the capacities which have been declared are available.
A lot of work has gone into preparing for the peak northern summer travel season. Success rests on readiness across all players in the supply chain. If each player delivers on what has been declared, there should be no last-minute requirements to reduce the scale of the schedules that travellers have booked on.
For Sergison, the problem is that the overall system is falling short and most ANSPs need to show greater agility in their approach to resolve it.
"Flexible rostering by ANSPs and airports to adjust to any imbalances in the system would be a good start," Sergison says. "For example, we know that some ATCO's have mandated leave in the busy summer period. We need to be realistic and deliver capacity when it is needed."
Better oversight would also go a long way. Service provision needs stronger targets and non-delivery must be appropriately handled.
"European skies were saturated in 2022 and we expect more traffic in 2023," concludes Sergison. "It will be tough to avoid delays given the challenges the European system faces, but with a combination of procedural, technological, and rostering improvements, we could mitigate the worst of the problems."
He adds: "But ANSPs and states must act now, and they must act decisively. They need to deliver in a transparent manner that will allow airlines to fly published schedules, which were built based on declared capacity and provide the end consumer with the service required."