Europe to non-Europe market analysed: Egypt, Turkish Airlines and London LHR top rankings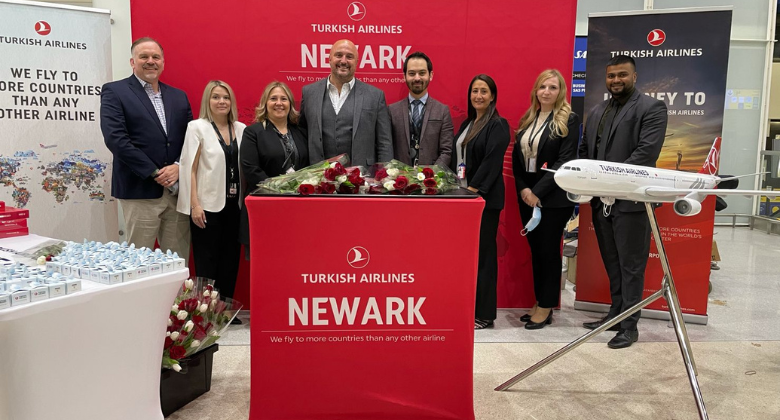 Analysis of the latest Cirium airline schedule data indicates that capacity between Europe and all regions outside of Europe is down just 2% in 2023 Q2 versus 2019 Q2. However, this apparent stability hides a number of significant changes at a country, airline and airport level.
The US is still by far the biggest country market with over 12 million one-way seats in 2023 Q2, more than twice as many as second-ranked UAE. However, the US market is down 4% compared with 10% growth in the UAE market. While the majority of the top 15 country markets are within 20% of where they were pre-pandemic, there are exceptions. Seat capacity on routes to China is still down over 50%, while Qatar, maybe surprisingly, is down 23%. On the other hand, Egypt (+37%) and Saudi Arabia (+36%) are both seeing capacity well above 2019 levels.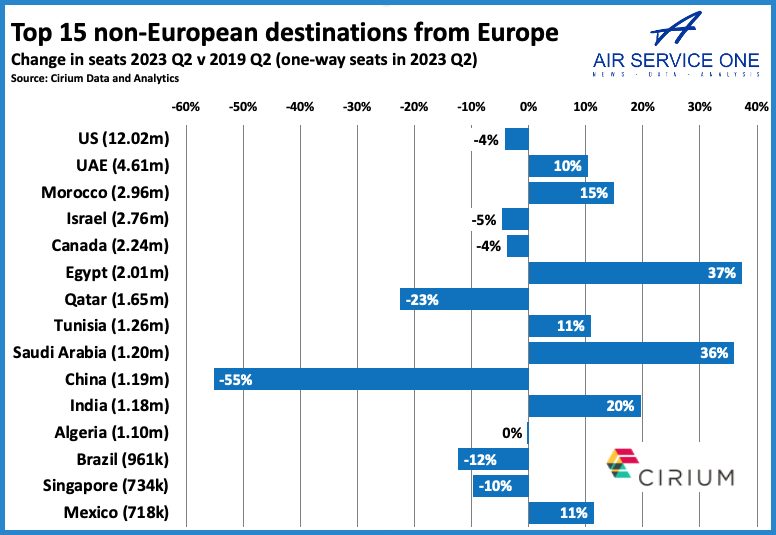 Egypt has most additional seats
Ranking the countries by most additional seats reveals that Egypt has seen the biggest growth versus 2019 Q2 with almost 550,000 additional one-way seats. The land of the pyramids beats UAE, Morocco and Saudi Arabia. Among the top 10 markets are Tajikistan, Uzbekistan and Kyrgyzstan. Much of the growth in these markets has come from a single European country, Russia.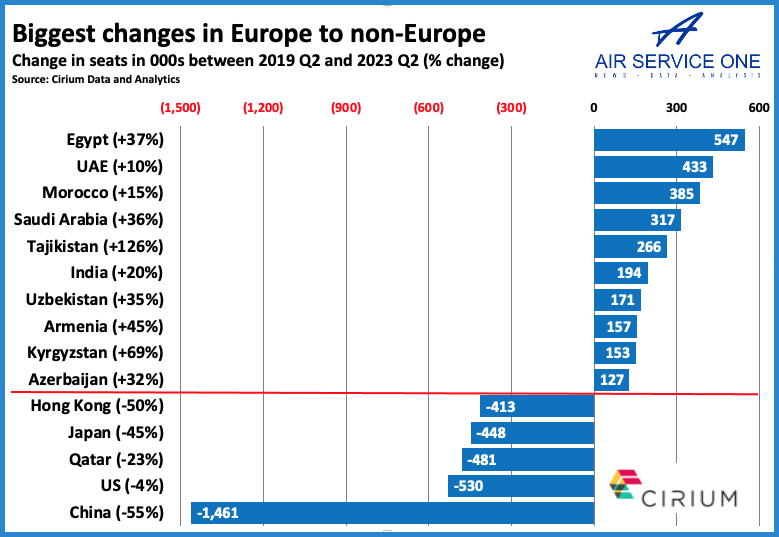 China has seen the biggest reduction in seat capacity (almost 1.5 million seats), with the US, Qatar, Japan and Hong Kong rounding out the bottom five. The US market is so big that a reduction of only 4% in capacity still equates to over 500,000 'lost' seats in a quarter.
Turkish Airlines increases lead over competition
A look at the leading airlines in the Europe to non-Europe market reveals that Turkish Airlines has grown its lead over its nearest rival Emirates. With capacity growth of almost 800,000 seats (representing 26% growth) it is also the fastest-growing airline in the market by seats. In contrast, Lufthansa's capacity is down 700,000 seats while Qatar Airways has almost 600,000 fewer seats in the market.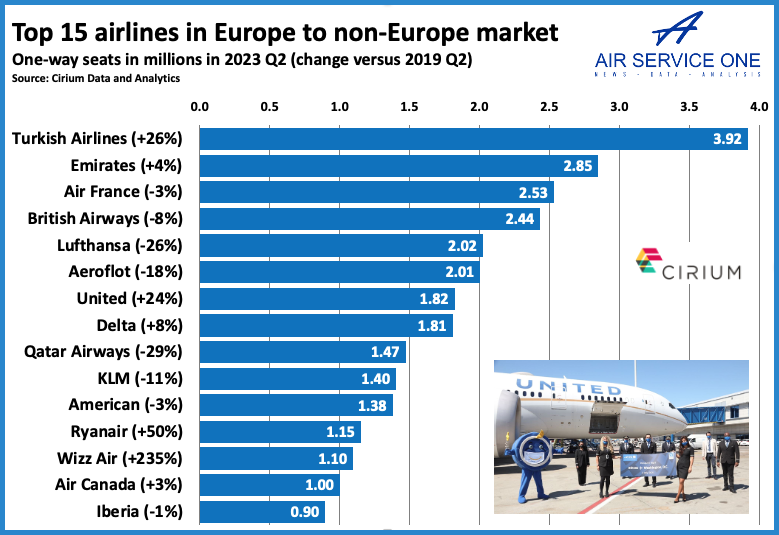 However, in percentage terms both Ryanair (+50%) and Wizz Air (+235%) have grown faster. Ryanair has expanded significantly in Morocco and Israel. Wizz Air has also been growing in Israel but also in the UAE (Abu Dhabi), Georgia (Kutaisi), Armenia (Yerevan), Egypt (Hurghada and Sharm El-Sheik) and Saudi Arabia (Dammam, Jeddah and Riyadh).
London still leads but Istanbul gaining
A look at the leading airports in the Europe to non-Europe market reveals that London LHR is still the leading European airport in this market. However, Istanbul IST (+22%) has jumped from third to second, passing Paris CDG (-9%). Among the top 15 airports, Istanbul SAW recorded the fastest growth, with capacity up 63%.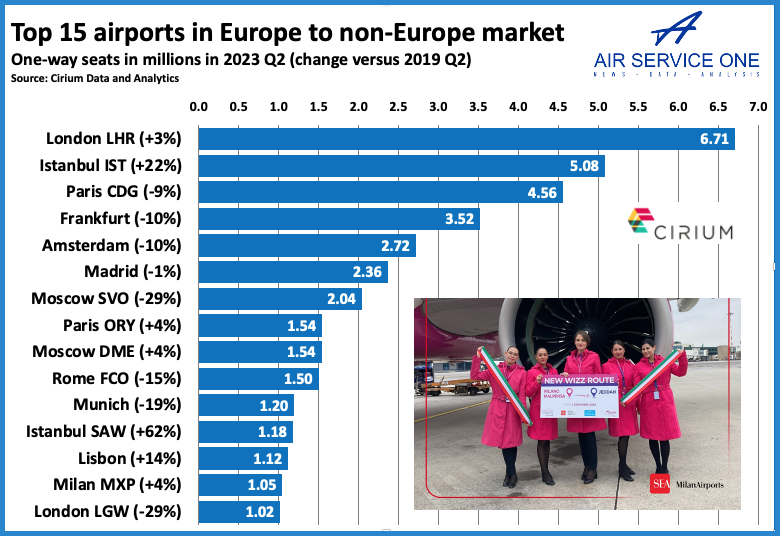 The biggest new airline in the market is Lufthansa's leisure brand Eurowings Discover. It ranks 64th just behind Kuwait Airways and Oman Air. Other new carriers in the market include JetBlue, Norse Atlantic Airways, PLAY and Vistara.