Flair Airlines is now Canada's third largest airline; Toronto and Vancouver are LCC's busiest airports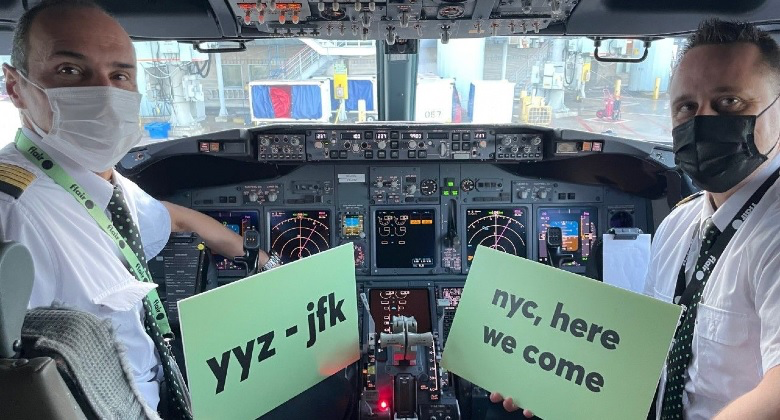 Canada's third-largest carrier by seats, Flair Airlines' first scheduled flight took off in September 2017. In 1H 2023, Flair has just about three million seats, according to Cirium schedules information data. It uses 27 Boeing 737s, 24 of which are MAX 8s. Some 2.3 million (77%) of its capacity is deployed domestically. Despite the entry of various (U)LCCs in Canada recently, the domestic market remains deeply controlled by the Air Canada and WestJet Groups, with more than seven in ten seats by them.
Flair has 89 routes
Flair has planned 89 routes between January and June 2023, based on Cirium information. Of these, 53 are domestic; it has direct competition on 38. Some 3,355 kilometres apart, Toronto YYZ-Vancouver is Flair's most served route. It is one of six airlines on what is Canada's busiest market, by capacity, in the analysed half year.
Of Flair's 36-strong international network, 24 have direct competition. Some 40% of Flair's network is international versus nearly a quarter of its seats, meaning that they're served relatively infrequently, as befits such heavily leisure markets. Unlike other Canadian carriers with international operations, Flair only flies to the US and Mexico, with the US a three times larger market.
Vancouver to Puerto Vallarta is its leading international route, although it ranks 20th network-wide. While Vancouver is its top airport for international capacity, Edmonton has Flair's most non-Canadian routes (nine), then Toronto YYZ (eight) and Vancouver (seven).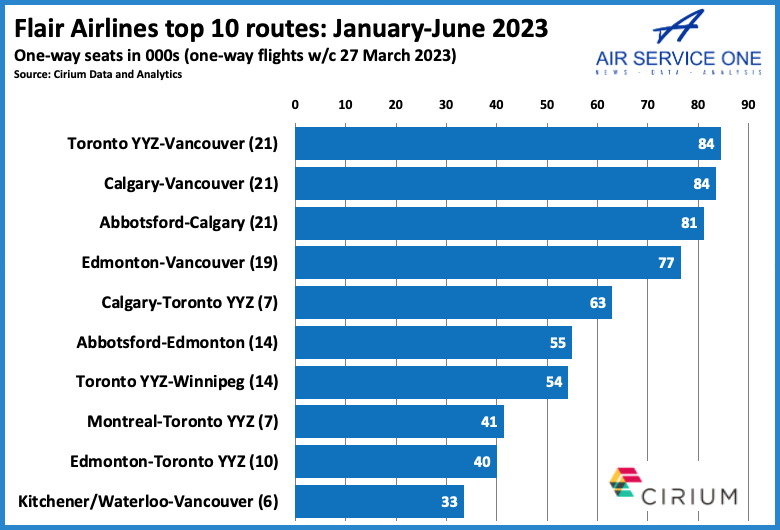 Toronto YYZ is Flair's leading airport
Flair serves 34 airports in 1H 2023: 21 across Canada and 13 abroad. When its full network is combined, it has more seats from Toronto YYZ, the nation's busiest airport, than any other. Internationally, Fort Lauderdale is its top airport. However, the winter destination of Tucson has more Flair routes (five) than any other internationally. The carrier launched Tucson in November 2022. It meant the Arizona city once again had international flights.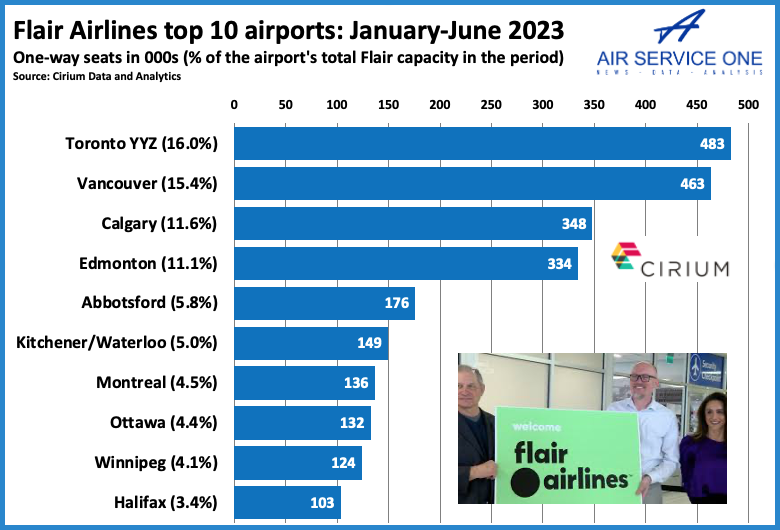 Nine airports have been dropped
Since starting scheduled service, Flair has removed Burbank, Chicago ORD, Comox, Grande Prairie, Hamilton, Miami, Orlando MCO (but it serves Orlando SFB), Regina and Tampa St Pete. With just 15 flights, Toronto-O'Hare was incredibly short-lived – hardly surprising when the route welcomed three new airlines in quick succession last year. It meant that six airlines operated, more than any year since 2001. It has since returned to the more rational three carriers.