Florida's airports still seeing greatest flight gains; Mexico's recovery continues in April while Canada's airports see no real improvements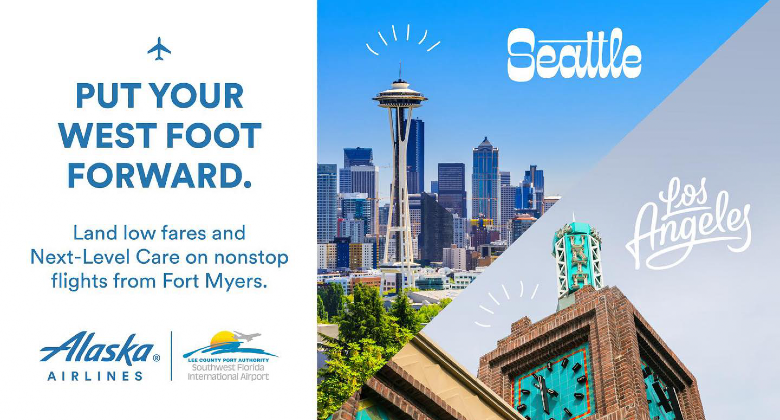 Analysis of Cirium Data and Analytics schedule information for June 2021 and June 2019 shows, for the second month running, that six of the top 12 airports with the biggest increase in the number of flights compared with two years ago are all in Florida. Fort Myers (or Southwest Florida International Airport as it brands itself) leads the way again, with over 270 extra weekly departures compared with June 2019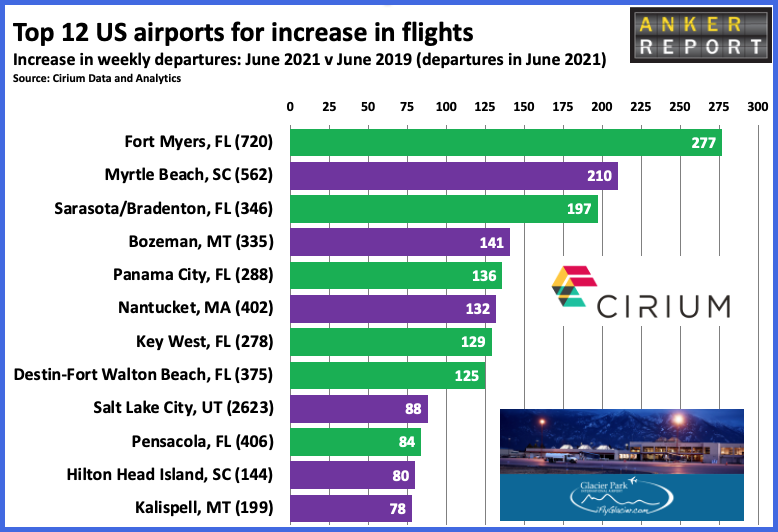 Southwest drives Myrtle Beach growth
As the name suggests, Myrtle Beach lies on the coast in northern South Carolina. The airport handled just over 2.6 million passengers in 2019. The growth in flights has come from all eight of the US carriers currently operating at the airport, but was helped significantly by Southwest Airlines starting service at the airport for the first time on 23 May. The carrier has launched service on ten routes; to Atlanta, Baltimore/Washington, Chicago MDW, Columbus, Dallas DAL, Kansas City, Indianapolis, Nashville, Pittsburgh and St. Louis. However, Spirit remains the biggest carrier in Myrtle Beach with passenger numbers from the airport confirming that the carrier accounted for almost 60% of the airport's passengers in April.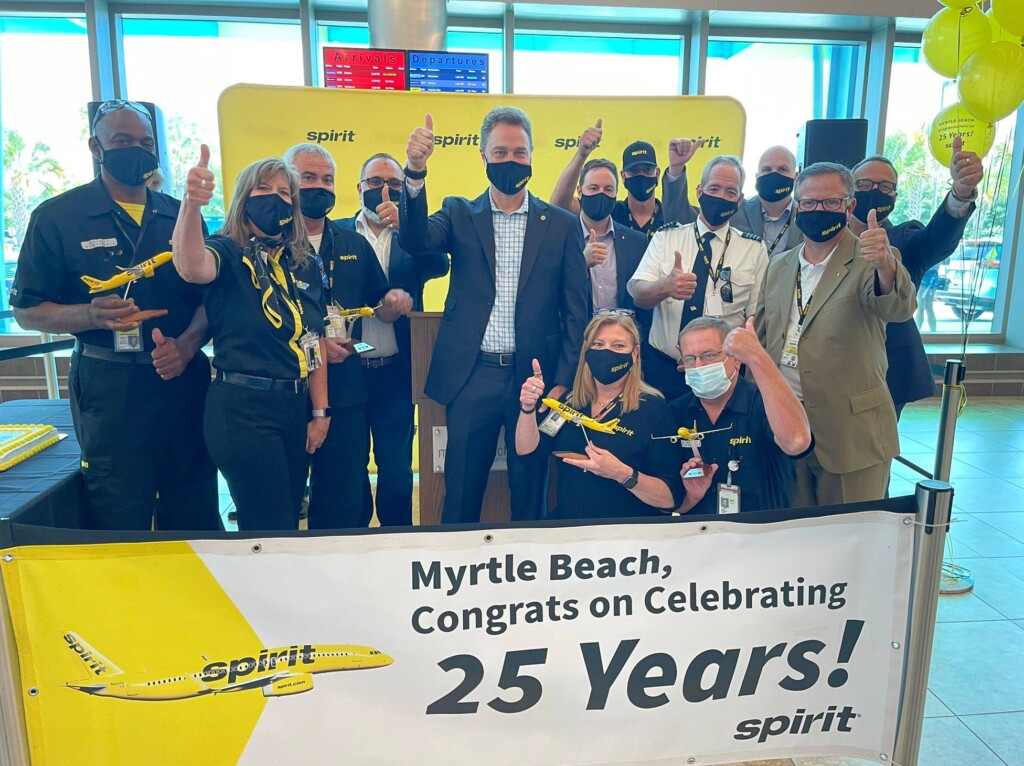 Compared with May, the top 12 in June has seen 'new entries' for Salt Lake City in Utah and Kalispell in Montana. Salt Lake City is a major hub for Delta and that carrier has been mainly responsible for the increase in flights, partly thanks to new routes to Durango and Moab in Colorado.
The airport serving Kalispell in Montana is branded as Glacier Park International Airport and derives its IATA airport code of FCA from its original name in the 1940s as Flathead County Airport. The airport has welcomed both Frontier (starting 17 June) and Sun Country (on 26 May) since June 2019, with the other five airlines serving the airport all increasing flights. In May and June a total of nine new services will have been added from the airport.
Mexico domestic traffic at almost 80% of 2019 figure
Analysis of the latest passenger figures from Mexico shows that the country's airlines carried 3.48 million passengers on domestic routes in April. This was up almost 10% on March 2021, but, more significantly, down just 21.6% compared with April 2019, or at 78.4% of 2019 figures. Volaris continued to be the leading domestic airline with 1.49 million passengers in April (at a load factor of almost 84%), representing almost 43% of the total market. Next came Vivaaerobus with 27.3%, ahead of Aeromexico (14.9%) and Aeromexico Connect (12.0%).
International passenger numbers were 2.50 million in April, which is down 39.1% compared with two years earlier. The leading carriers for international passengers in April were American (475k), United (352k) and Volaris (258k), according to government statistics.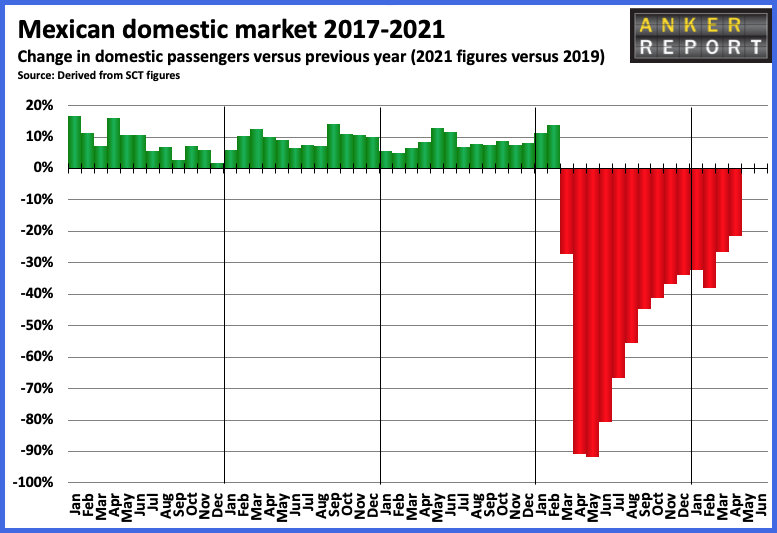 Canada's restrictions still suppressing demand
Some Canadian airports have been very slow to report 2021 traffic data, maybe for good reason. The most recent data for Toronto YYZ on its website is for February, while only Ottawa has so far revealed figures for May. Things may improve slightly in June as Cirium Data and Analytics schedule information for Canadian airports shows that while capacity was done 83% in April and 82% in May, June capacity is down 'only' 78%. So it may be July before there is any significant improvement.