French Bee grows US network with new Los Angeles service from Orly; flying six A350s this summer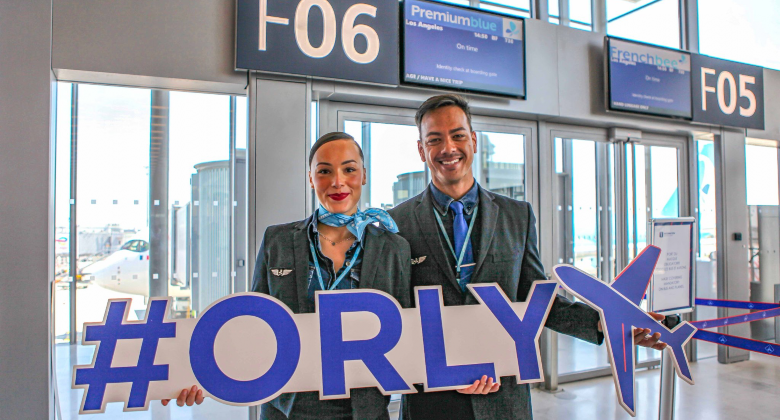 French Bee (IATA code BF) is a Paris ORY based long-haul, low-cost airline that began operations in September 2016 under the name French Blue. It changed its name to French Bee in January 2018. The carrier is owned by Groupe Dubreuil, which also owns Air Caraïbes (IATA code TX). According to a presentation on Groupe Dubreuil's website, the aviation business accounts for 22% of its revenues, well behind the 42% contributed by its vehicle distribution business.
According to planespotters.net, French Bee's fleet currently comprises four A350-900s, each configured with 411 seats, and a single A350-1000 with 480 seats. A further A350-1000 is set to join the fleet before the end of 2022. The oldest aircraft is just eight years old, while the rest are all less than five years old.
Recently launched third route to the US
French Bee began non-stop service between Paris ORY and Los Angeles on 30 April. This new route will operate 3-weekly initially and becomes the carrier's third US route, joining San Francisco (operating 3-weekly this summer) and New York EWR (daily, launched in July 2021). The Los Angeles service is set to increase to 6-weekly during the summer. The San Francisco service then goes on to serve Tahiti in French Polynesia, a sector length of 6,740 kilometres.
A fifth route, connecting Orly non-stop with Roland Garros Airport serving Saint-Denis on Réunion (an island in the Indian Ocean which lies around 950 kilometres east of Madagascar) currently operates daily, with frequency set to increase to 10-weekly during the summer. While many people will associate the name Roland Garros with the French Open tennis tournament, Roland Garros was a French aviation pioneer (1888-1918) who was born on Réunion.
Average sector length is over 8,000 kilometres
Across its whole network, French Bee is expecting to operate 58 weekly flights in August, with an average sector length of just over 8,000 kilometres, which may be a record for any airline. For comparison, Virgin Atlantic, another all long-haul carrier, has an average sector length of 6,762 kilometres this summer.
Incidentally, sister airline Air Caraïbes has a fleet of 14 aircraft, including six further A350s (mix of -900s and -1000s), five A330s (mix of -200s and -300s) and three ATR 72s. It mostly serves destinations in and around Guadeloupe and Martinique in the Caribbean.