Geneva looks to a brighter future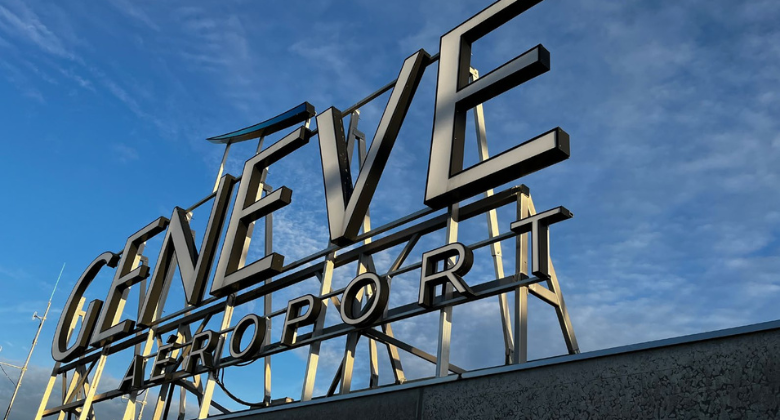 As the world has emerged from the grip of the pandemic, very good news appears on the horizon for the aviation industry. The resumption of air traffic is now reality, with a return of long-haul services to many destinations. This represents extremely positive development for Switzerland, with various macro indicators pointing towards a recovery in the economy.
As one of the major aviation hubs in Switzerland, Genève Aéroport (GVA) records a resurgence in high-yield traffic alongside a return of demand from corporate clients. The airport has been hit hard by the pandemic, with passenger numbers plummeting over the past years. However, with the traffic recovery, plans are pointing towards investments levels that will soon reach pre-crisis heights and even go beyond.
One of the key factors driving the recovery in high-yield traffic is the resumption of long-haul services. Many airlines are now looking to add more long-haul routes to their networks, as they anticipate a return of demand from leisure and business travellers alike. This presents a significant opportunity for GVA, which has the potential to serve as a key gateway to many long-haul destinations.
As evidence of this, Delta, a member of the Skyteam alliance, has launched a new service to Geneva for the 2023 summer season. From 10 April, the airline offers a daily service between Geneva and New York (JFK) as part of a major expansion of its routes to Europe. The route will be operated every day with a 238-seat Boeing 767-400ER aircraft.
In addition to this, Air China is now back in GVA with a direct flight to Beijing. The end of sanitary measures in China and the full opening to tourism in the coming months should support the three frequencies planned this summer. Also, Ethiopian Airlines, with now four rotations per week to Addis Ababa, ensures very good connections beyond Ethiopia to eastern and southern Africa, and even the islands of the Indian Ocean.
For travellers who are looking for a different and exotic experience, it is possible to recommend niche markets accessible by direct flights from GVA. For example, the islands of Azores and Madeira in the Atlantic Ocean with SWISS, Iceland in the north with Icelandair, or Malta in the Mediterranean with Air Malta and easyJet.