German air traffic recovery still at only 73% in June; Berlin passenger numbers 40% below 2019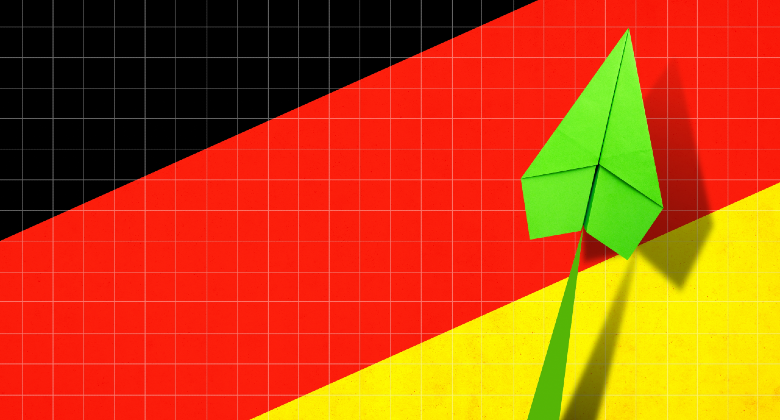 Back in June we revealed how among western Europe's biggest country markets for air travel Germany was lagging significantly behind its rivals; France, Italy, Spain and the UK. Schedule data for June indicated that capacity was only at 75% of the level of June 2019, while the other major European countries were all at 85% or better.
Now that passenger data for German airports has been made public, it transpires that air travel demand in June across all German airports was at 73% of June 2019 levels. Among the 22 airports for which ADV reported data, four managed to report demand above the levels achieved in 2019, while a further three were within five percentage points.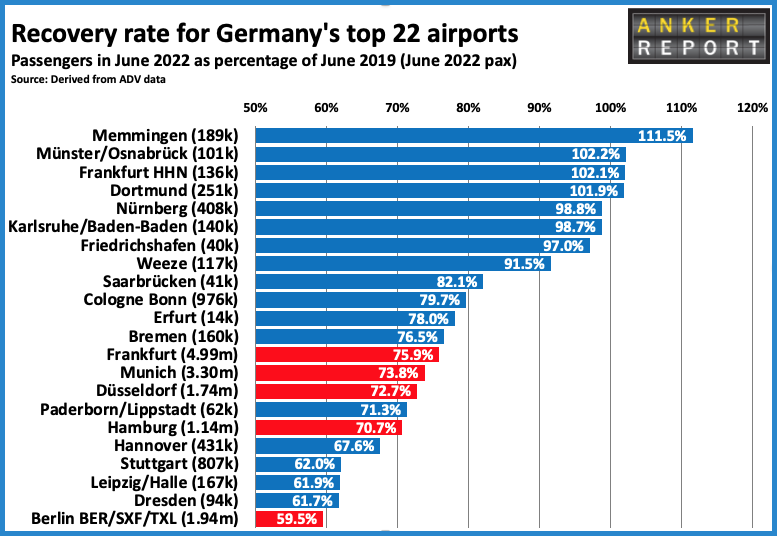 However, among the five airports that handled at least one million passengers, none achieved a recovery rate in excess of 80%. Most dramatically, Berlin's new airport welcomed 1.94 million passengers, which was over 40% below the figure achieved in June 2019 across Berlin SXF and Berlin TXL combined.
Cirium schedule data for August suggests that things are not improving. Capacity across all airports is still set to be down almost 26%, while data for September indicates available seats will be down 27%.