Glasgow gains two airlines this year; easyJet top carrier; domestic market has half of seats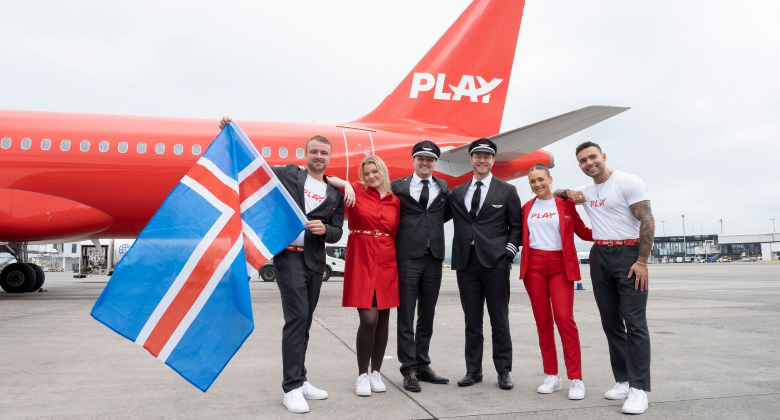 Glasgow welcomed 766,000 passengers in July, meaning it had about half the volume of rival Edinburgh. Glasgow's passengers were down by about a fifth versus July 2019. Analysis of European Airport Traffic Statistics (EATS) data shows that while it was not among the UK's bottom 10 airports by recovery, it was still nearly three times less recovered than the country generally (-7%).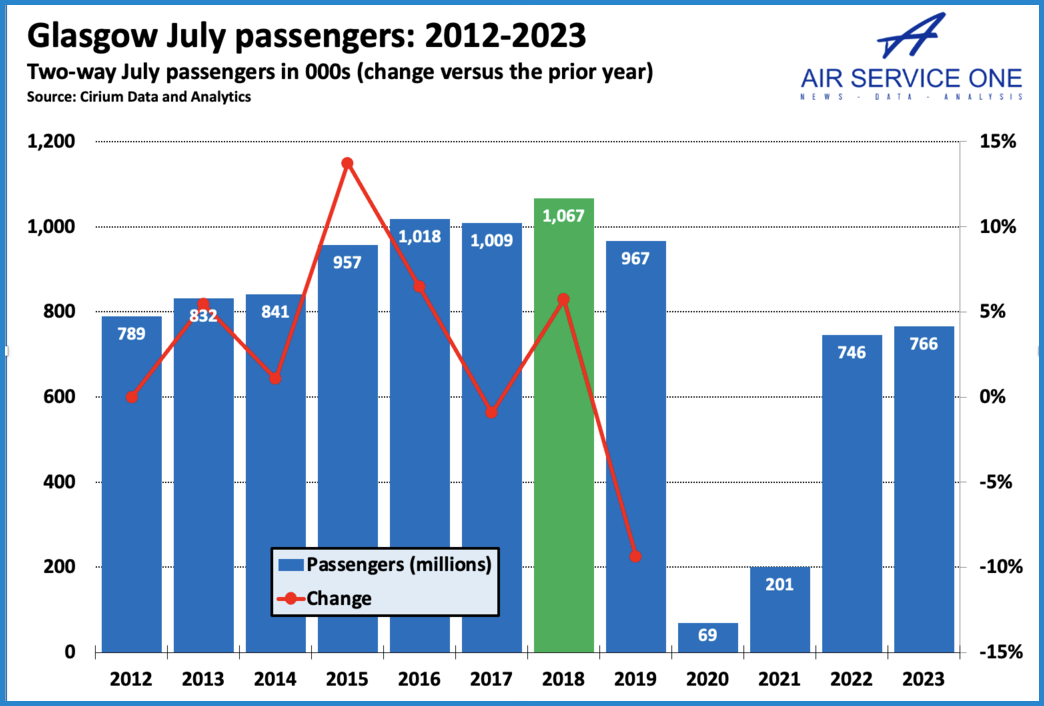 Added two airlines and eight routes this year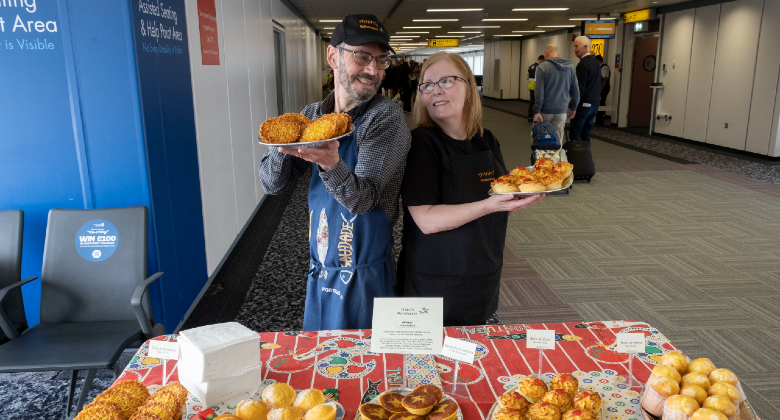 PLAY launched Keflavik in May 2023 (2-weekly), to be followed by a return of Wizz Air in November. While Wizz Air served Glasgow between 2013 and 2020 but switched to Edinburgh, it is coming back with two previously served routes, neither with direct competition. They build on the arrival of Corendon in April 2022, with service to Antalya.
New and resuming routes in 2023 are shown below. Analysis of Cirium data shows that it is the first time that Glasgow has had non-stop flights to Porto. Perhaps the most intriguing addition is Southampton. When easyJet begins it, it will compete directly with Loganair (24-weekly), which replaced Flybe.
31 March: easyJet, Porto (2-weekly)
26 May: PLAY, Keflavik (2-weekly)
6 June: easyJet, Lisbon (2-weekly)
2 November: easyJet, Southampton (2-weekly)
8 November: easyJet, Hurghada (2-weekly)
14 November: Wizz Air to Budapest (2-weekly); previously served until 2020
17 November: Wizz Air to Bucharest (2-weekly); previously served until 2017
16 December: Lufthansa to Munich (weekly); previously served until 2019
10 airlines have left since July 2019
Some ceased to exist, while others switched to Edinburgh. Excluding Wizz Air, which is returning, gone are Air Canada, Blue Air (defunct), Delta Air Lines, Flybe (both iterations; defunct), Thomas Cook (defunct), United Airlines, Virgin Atlantic and WestJet. More recently, Glasgow lost Vueling and Transavia France.
easyJet is the leading carrier
Glasgow has been part of easyJet's network since the LCC started operating in November 1995. It was its first destination from London LTN. Some 28 years later, easyJet remains Glasgow's largest carrier. It is its 18th busiest airport network-wide.
Analysis of October-December (Q4) seats shows that it has about a third of Glasgow's capacity, up by eight percentage points versus 2019 from big growth and cuts by others. Its network now comprises 27 routes, 12 with direct competition.
Cirium tells that easyJet has never had so many Q4 seats in the past two decades. In fact, only four other quarters – Q2/Q3 2022 and Q2/Q3 2023 – have surpassed it.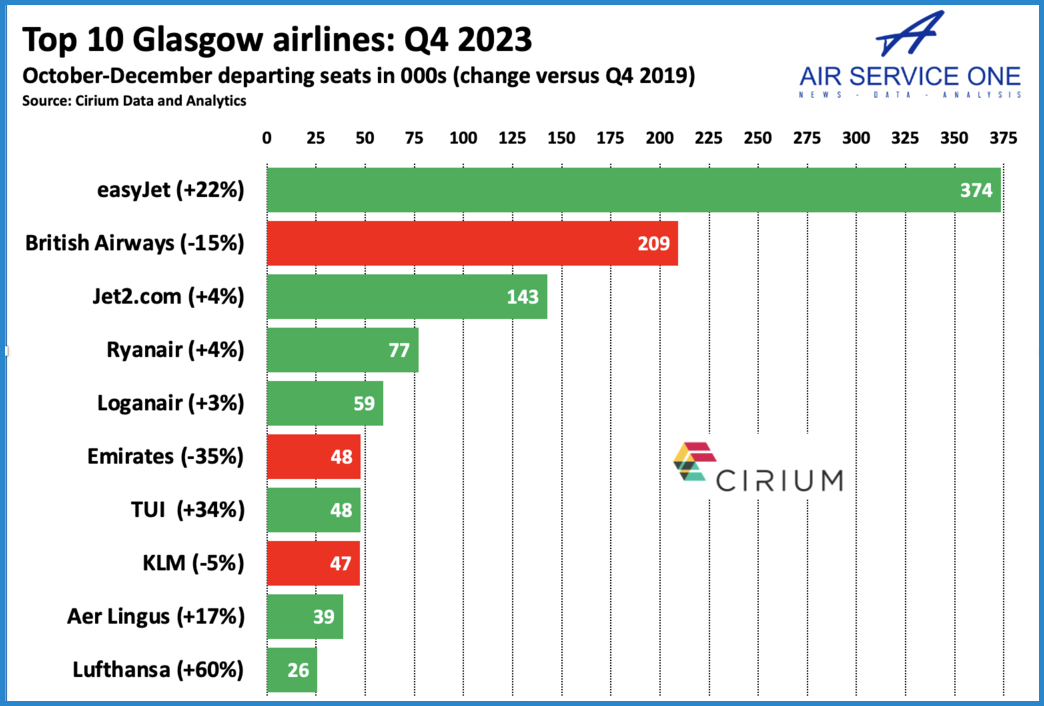 The UK has half of seats
London LHR is Glasgow's leading destination, just like it has been for a long time. It is served exclusively by British Airways, with 68-weekly departing flights in mid-November. It is one of four London-area airports in the top 10. Combined with London STN (in 11th place), the UK capital accounts for about 30% of Glasgow's capacity. It jumps to one in two seats for the domestic market, significantly more than the 35% at Edinburgh.