Greece passes 30 million passengers in April-July for the first time; traffic +11% versus 2019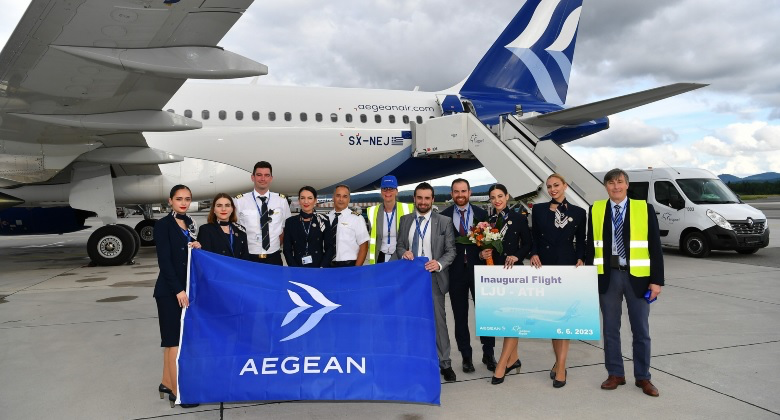 One of the most important tourist hotspots in Europe, Greece has seen fast growth recently. According to data collected by Air Service One, the country's airports had 31.67 two-way passengers between April and July. Despite no Russian flights, traffic rose by a very healthy 10.97% versus the previous record held in the same months in 2019, with 3.13 million passengers added. This development came before the worst of the country's wildfires in August. Nonetheless, Greece's airports anticipate a record summer.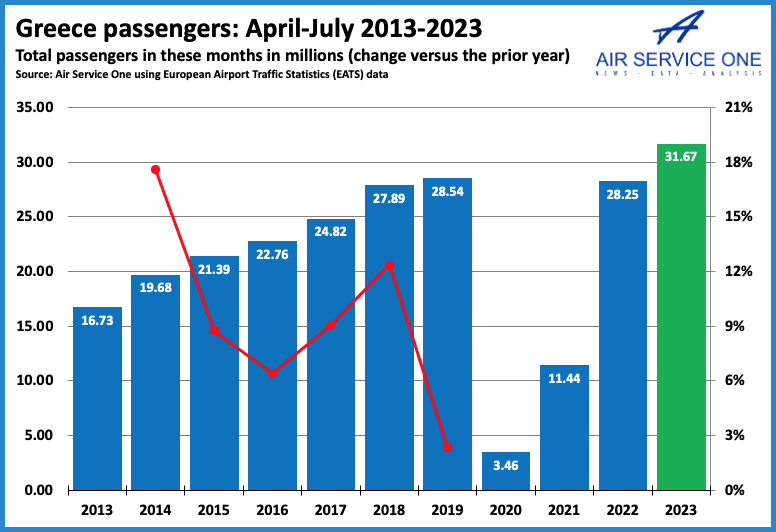 Winners and losers
Data analysis for 21 airports shows that 16 had more April-July passengers than in 2019, all exceeding pre-pandemic figures. While only Greece's 12th busiest airport, Preveza had the greatest percentage increase (29.84%). Growth by easyJet and Ryanair helped, as did the entry of Jet2, Eurowings, Corendon, LOT Polish, Cyprus Airways and others.
In contrast, Araxos – the 20th busiest airport – declined the most (-22.21%), despite being the closest airport to the country's third most populous city of Patras. Its location not too far from Athens – with all the flight choice – did not help. Araxos also lost Russia flights, previously its second-largest scheduled inbound market by seats, along with its only domestic route (to Corfu). It is notable that all airports with fewer passengers than in 2019 ranked 14th or lower and were less important for inbound tourism.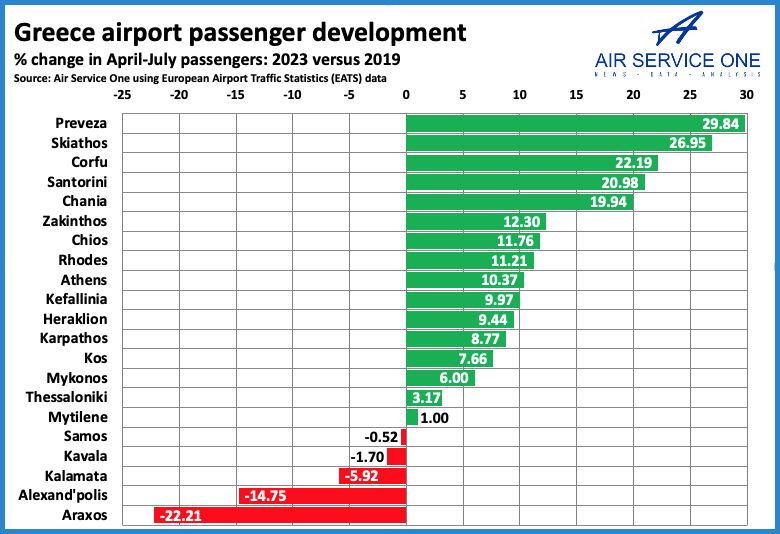 Greece's five busiest airports were vital for growth
Development at Greece's five busiest airports (Athens, Heraklion, Rhodes, Thessaloniki and Corfu) stands out. All exceeded pre-pandemic traffic and accounted for about seven in ten of the country's added passengers. Athens – which handled more than a third of the country's total traffic – added 1.02 million passengers.
Traffic at Rhodes, so badly impacted by fires, rose by 11.21%, but this was mainly due to April-June. When the fires first started in July, passengers grew by a surprising 5.9% versus 2019 but reduced by 4.16% year-on-year. The island's people, nature, businesses and tourism will recover.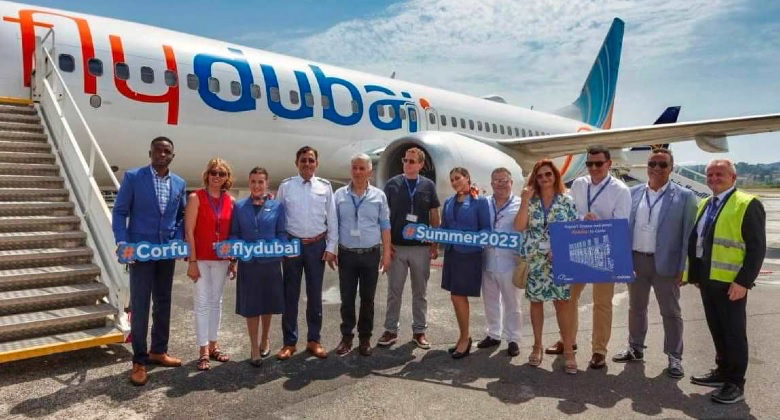 Five airlines added 700,000+ two-way international seats
Analysis of Cirium schedules information data shows that scheduled airlines added 3.13 million two-way seats this April-July. Multiple carriers added 700,000-800,000 and obviously accounted for the bulk of the traffic growth. They were Wizz Air (+780,000), Ryanair (+754,000), Jet2.com (+719,000), Aegean (+718,000), Sky Express (+716,000). The latter only began its international debut in 2021.