Growth continues for passengers and cargo at Oman Airports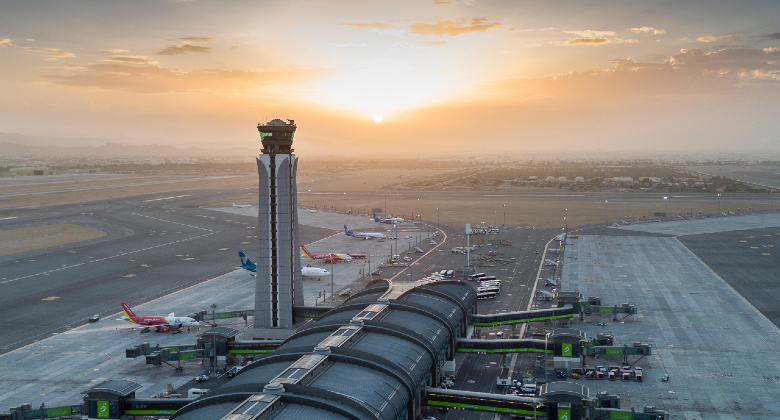 The team at Oman Airports are preparing for the short journey to attend the IATA scheduling conference in Dubai, and as we enter the last few months of 2023, this will be a great opportunity to provide an update on the new route development initiatives that have supported passenger growth across all of our airports this year, and the continued investments across the Omani economy that are helping to drive business and trade growth, as well as visitor numbers
In terms of passenger throughput so far this year, Oman Airports have shown a significant increase on the same period in 2022 – over 50% higher, with monthly figures now close to that experienced in 2019. A total of 9.3 million passengers have passed through Oman's Airports in the period from January to August 2023, led by increases at the airports in both Muscat and Salalah. In fact, Salalah's passenger number for the year to date are already on a level with the full year in 2022, and are 10% ahead of 2019 throughput.
This growth has been driven by the full year effect of the wave of new routes that were added in 2022, and also the continued introduction of destinations to the route network from Oman in 2023. Alongside this, the Route Development Team have also supported existing airline partners to maximise the potential, and the success, of the current route network.
Air cargo is also of strategic importance for Oman Airports and for the continued economic growth in Oman. There are a number of strategic initiatives in place that are helping to grow the air cargo sector, which has seen significant investment in infrastructure over the past five years, with the latest air-sea corridor initiative recently launched that aims to enhance the efficiency of the air cargo system across Oman, and position the Country as a pivotal link in the logistics sector.
As always, the team will be welcoming guests to our dedicated stand (number 59) at the IATA conference, to enjoy our Omani hospitality and to understand why Oman Airports continues to be a focal point for growth in the region.
See you in Dubai
Oman Airports' Route Development Team