Hamilton near Toronto to welcome PLAY flights this summer; international routes now 36% of capacity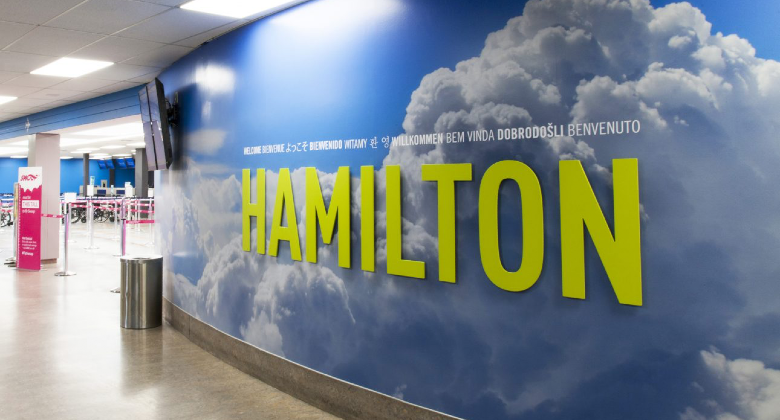 Icelandic carrier PLAY has announced its first destination in Canada, Hamilton. The airport is 85 kilometres from central Toronto and 115 kilometres from Buffalo, New York. It is also the closest Canadian airport to Niagara Falls and is nearer to other big Ontario cities, like London and Kitchener, than Toronto YYZ. Keflavik-Hamilton will operate daily from 22 June and is, of course, timed for wider Europe connectivity. Crucially, it means a return of European flights from Hamilton.
Europe flights return to Hamilton
It will be the first time that Hamilton has had regular Iceland flights. However, the Canadian airport is no stranger to European routes. It had them as recently as 2019, when Norwegian operated Dublin-Hamilton (max 4-weekly) between March and September using 737-800s.
Hamilton's primary European operation was by FlyGlobespan, which served the airport between 2007 and 2009, having ended Toronto YYZ in 2006/2007. Hamilton had flights from 12 airports across the UK and Ireland: Belfast BFS, Birmingham, Doncaster Sheffield, Dublin, Edinburgh, Exeter, Glasgow, London LGW, Liverpool, Manchester, Newcastle and Shannon. It was also a time when SATA operated Terceira-Hamilton-Oakland.
According to Cirium schedules information data, Glasgow had more Hamilton flights than any other airport followed by Dublin, Manchester, Belfast BFS and Edinburgh. At the peak, Hamilton had up to four daily flights to European destinations.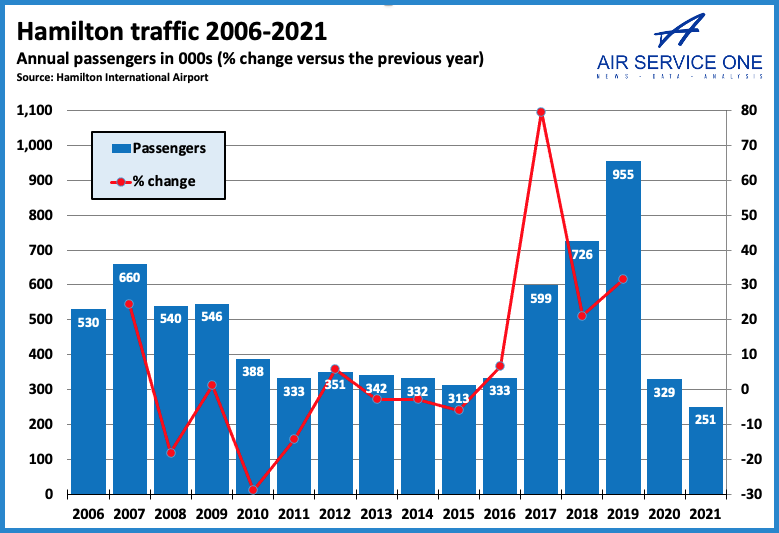 64% of Hamilton's seats are domestic
Analysis of Cirium data for Q1 and Q2 2023 reveals that Hamilton has 296,000 one-way seats. Of these, 64% are domestic and involve Swoop (which has almost all of the airport's domestic seats), WestJet and LynxAir; the latter launched Hamilton last June. In these six months, the trio serve Abbotsford, Calgary, Edmonton, Halifax, Moncton, St John's and Winnipeg.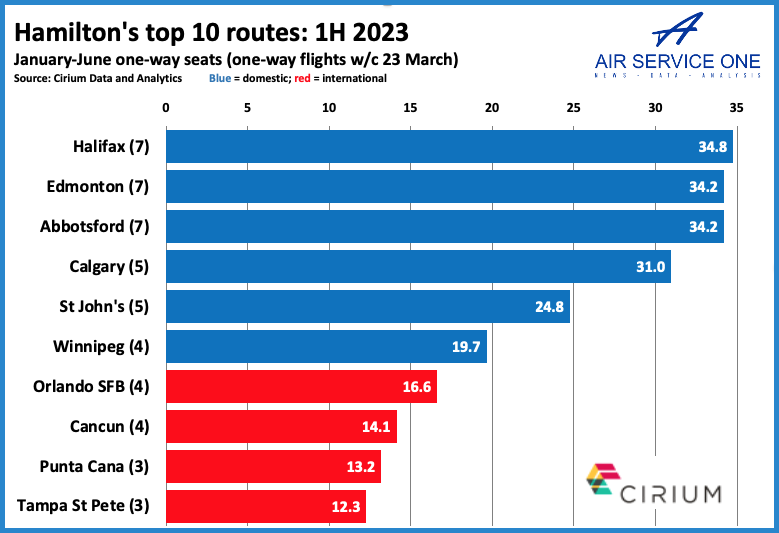 Gets 12th international route
Between January and June, 36% of Hamilton's capacity is international. It is influenced by the analysis involving Q1, part of winter, with snowbird demand affecting capacity. Swoop, Sunwing and Air Transat operate internationally; Air Transat returned properly in December. In the examined period, they have 12 routes in five countries: the US (Fort Lauderdale, Las Vegas, Orlando SFB, Tampa St Pete), Cuba (Cayo Coco, Holguin and Varadero), Mexico (Cancun and Puerto Vallarta), Dominican Republic (Punta Cana and Puerto Plata) – and now Iceland.