Hannover Airport: Where you really can have it all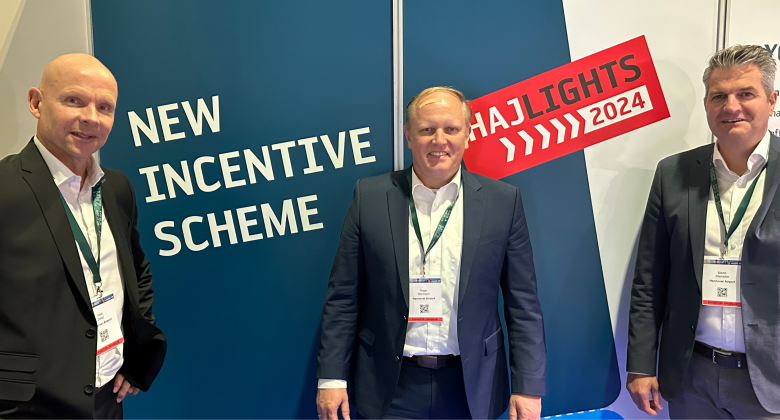 Featuring one of the biggest catchment areas in Germany, as well as one of the most powerful corporate markets in the country and strong outbound tourism demand, Hannover Airport has a lot to offer to airlines.
Balancing a reputable portfolio of legacy, low-cost and leisure carriers, the German airport sees potential for further growth and has launched a new incentive scheme for 2024, targeting connectivity with its ten busiest unserved destinations, as well as the Italian market as a whole, due to the high demand for flights.
The incentives scheme, which will compensate carriers 20 euros per departing passenger during the first year of operations, 15 euros in the second and ten euros in the third, is anticipated to be a key factor contributing to the success of Hannover Airport next year.
Speaking to Air Service One, Roger Niermann, Director of Aviation Sales at Hannover Airport, said: "We want to recover at a faster pace following the pandemic, so we decided to put an emphasis on our ten busiest unserved destinations plus the entire Italian market. These routes must be launched at any point during 2024."
The programme is already garnering desired results. Eurowings will open a base in Hannover next year, with six of the ten new destinations being in Italy.
Hannover Airport's significant advantage is its round-the-clock 24/7 operation, distinguishing it as one of the few in Germany with no capacity or slot constraints. Niermann noted: "We have our peak hours at night, and we see that in specific markets passengers love a late night departure because it enables them to arrive at their destination early in the morning and have an entire day at their disposal. This is especially true for leisure travellers."
Ranked as Germany's third-largest airport for outbound tourism and the largest in the northern region, Hannover Airport stands out as an ideal gateway to the country. Its strategic location in a burgeoning area, coupled with a robust demand for air connectivity, makes it an attractive choice for airlines aiming to tap into a diverse passenger structure.